One of the more awesome aspects of military life is getting paid to do cool stuff. As a civilian, the tables are turned and you might have to pay to get your kicks. But get them, ye shall with these top-shelf tactical courses.
Whether you want to keep your existing tactical skills sharp, hone them to compete for a good job or are simply looking for an adrenaline-fueled weekend challenge, our list offers something for everyone!
Ready-made to feed your thrill fix fast, these packages have got what you need… and can get you back home in a jiffy, so you can work, save up and complete the next one!

Direct Action at Tactical Response
Tactical Response provides a variety of high-speed courses designed to enhance existing skills. Their High Risk Civilian Contractor – Direct Action course in one of a series of civilian contractor offerings. Providing offensive "planned and unplanned raids and ambushes on fixed or moving targets," the Direct Action course covers everything from SOPs, execution, infiltration, intelligence gathering, exfiltration and much more.
This is not a class to show up out of shape for! But battle ready or not, participants will be run through a gauntlet of activities and can expect to lodge on-site with team members versus some cozy hotel room.
The Tactical Response team is made up of personnel with prior military and law enforcement backgrounds, as well as private citizens and PSD contractors. They work from locations around the country, including Tennessee, Texas, Pennsylvania, Oregon, Arizona, Georgia, Florida and South Dakota. So no reason not to book some action with Tactical Response!

AK-47 Practice with 360 Tactical Training
In the mood for some refresher courses? 360 Tactical Training in Texas can help you dust off those mad skills with their AK Operator I class. Designed to improve proficiency for more experienced shooters, but also able to help beginners, the class teaches speed, accuracy and close quarters defensive use.
Topics include safety, grip, stance, loading and unloading, zeroing, muzzle sight relationship, volume of fire, lateral movement, malfunctions and a whole lot of other handy stuff. Oh, and you'll be firing up to 600 rounds, so that should excite you!
But if AKs aren't your thing, don't worry. 360 has pistol, rifle and shotgun offerings, too… all led by a seasoned cadre of ex-military pros ready and waiting for you to drop by!

Drifting at Team O'Neil Rally School
Part tactical and all fun, drifting is a popular motor vehicle sport which gets more than its fair share of screen time in Hollywood films. But what's it really like, and how can you practice without accidentally destroying your car or getting arrested? Easy. Let the Team O'Neil Rally School hook you up!
Their 1 or 2 day drift driving course is geared for beginners and intermediate drivers alike, and runs at the prestigious New Hampshire Motor Speedway. Drift School students need to be proficient operating a manual transmission vehicle, and must show up ready to drive safe while learning car control, drift techniques, transitions, lines and clipping points and other basics to get you ready for your next (legal) Fast & Furious adventure.
For those on the West Coast or drivers wanting to practice in their own car, U-Drift in Las Vegas in another, more "touristy" option!
SIG SAUER Bullets and Vehicles!
Want to combine two of your favorite things—cars and firing weapons? Great, we don't blame you. And SIG SAUER Academy's Bullets and Vehicles course has your back.
The killer course is one of the only live fire vehicle courses available to the public, covering the basics of shooting from within a moving vehicle (yeah, baby!), shooting through windshields, using vehicles for defensive cover and other tactics involving, well, shooting at and from cars!
Students showing up must be able to demonstrate familiarity with safe gun handling and foundational marksmanship skills. Shouldn't be a problem if you're reading this, but scroll through their class description to make sure you're qualified before signing up! This course is offered at their New Hampshire location, but SIG SAUER also offers a slew of other weapons and tactics classes at various locales.

Overcoming Obstacles at Adirondack Extreme
Love bypassing obstacles and engaging in other physical challenges? The Adirondack Extreme Six-Course "EXTREME" Adventurer package can probably quench your thirst for that! With up to 17 obstacles and challenges, guests will perform Tarzan-like swings, grapple with hanging nets, balance across wobbly bridges and fly through the air on zip-lines. No, this isn't die-hard tactical warfare training we're talking about, but that doesn't mean you won't get a workout!
With a range of options to match multiple height and physical fitness levels, the beautiful Adirondack park in New York has fun options for everybody. There's even a Kids Course, making this one of the most family-friendly courses on our list.

Aerial Adventures with Sky Combat Ace
If treetop adventures aren't high enough for you, let's take to the skies! And where better than the clear blue over Las Vegas? Yes, Vegas has it all, including Sky Combat Ace, a "unique aviation experience at a whole new level of adrenaline."
SCA puts you in the pilot seat, so you can take control of an aircraft to navigate through a myriad of thrilling package options. From aerobatics, combat simulation or standard pilot training, each option comes with fully loaded with a range of sub-options, so there is something for everyone.
Say you're up for some loops and barrel rolls? You got it. But if you're game to team up and face off against professional fighter pilots, the Operation Red Flag is the place to be! Staffed with professional ex-military and civilian pilots and instructors, SCA missions use one of two aircraft models: the Super Decathlon and, for those with the stomach for it, the high performance, aerobatic Extra 330. Not for the faint of heart!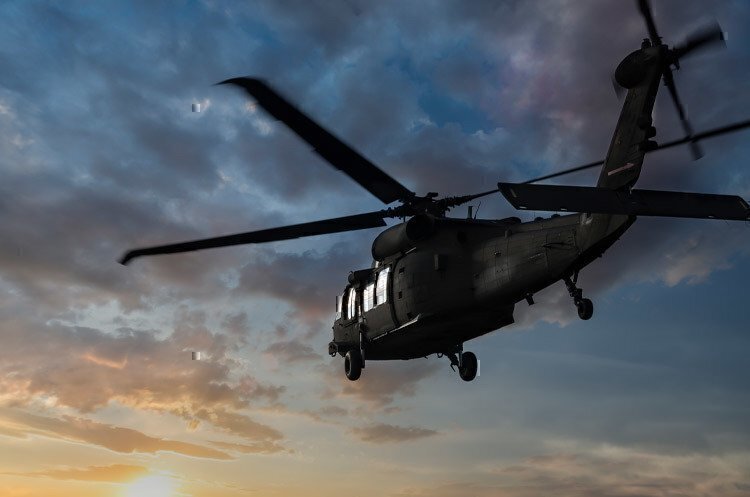 Helicopter Machine Gun Parties by HeliBacon
So you want to shoot machine guns from helicopters. This is not a question.
And where else but Texas can you find the perfect host for such airborne expeditions? The friendly folks at HeliBacon not only offer such high octane packages, but yes, as the name suggests, you can also hunt feral hogs there. From helicopters.
This is not a joke.
Obviously the hunting forays are done with rifles, not full-auto machine guns. But there's good reason to take part. Local landowners and farmers have cited the destruction caused by feral hogs as a true crisis, and HeliBacon offers a new twist for a population control solution.
If you're not into hunting, their aerial machine gun range package might be a better fit for those interested in cruising over gorgeous terrain in a modern, safe, open cab Robinson 66, lighting up targets and competing for high scores!

Reef Diving with Blue Water
Divers, we didn't forget you. Many Army, Navy, Marine and Coast Guard operators and non-combatant personnel train in the water, so how about getting in some dive time at the world's largest artificial reef?
The USS Oriskany is touted as the "only aircraft carrier accessible for the majority of SCUBA divers," and considering it is 888′ long, we believe it! 212′ deep and 22 miles offshore, the decorated naval vessel was sunk in 2006 off the coast of Florida, after a distinguished record of service including two battle stars from Korea and five for Vietnam.
Today the Oriskany is home to a colorful spectrum of aquatic life, and Blue Water Adventures' boat captain can get you there in style on a 29′ Pro Sports Kat with twin Yamaha engines.
Alternately, there are countless other breathtaking wreck sites to get in some scuba diving! So no excuse to stay a landlubber this summer!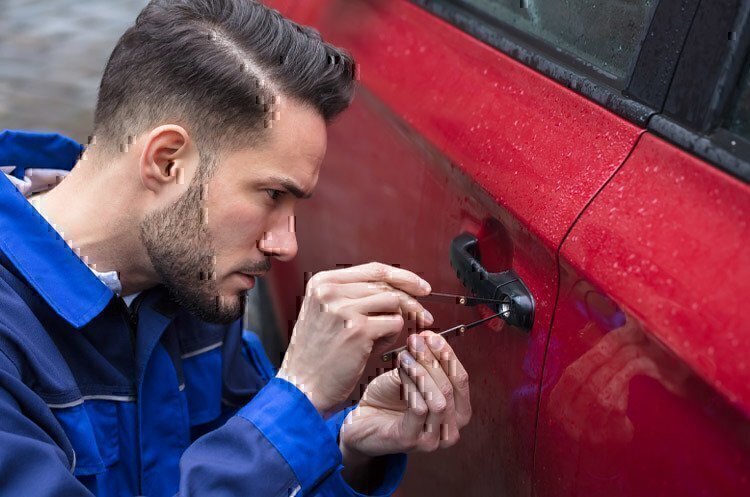 Spy Training with Spy Escape and Evasion
The website's a bit gimmicky, but Spy Escape and Evasion offers some pretty darn intriguing training! From hot-wiring cars, picking locks, social engineering, escaping from handcuffs or duct tape, weapon improvisation, disappearing from the grid and a ton of other cool stuff, this class is jam-packed with shady information.
The course is only one offered sporadically by former CIA agent Jason Hanson, who, like James Bond, seems to be very well-known for a spy… probably because in Hanson's case, he's constantly in the media and on television. The man is clearly working hard to pass on his covert knowledge and background, so take him up on it. Book a reservation at one of his upcoming events… before he disappears again!

Charlie Moore's Active Threat Workshop
If you're ready to get a real bang for your buck, check out Charlie Moore's 3-Day Active Threat Workshop in Georgia. Charlie and company will run you through both armed and unarmed training scenarios using practical role playing and, as a cool extra feature, video critique and improvement feedback. Who doesn't want to watch themselves goof up in replay mode?
As far as specifics on what type of training you'll get, let's see—there's fight skills, situational awareness, escape, evasion, improvised weapons, first aid, counter weapon tactics, ground fighting, pain compliance, concealed carry tactics with training guns, live fire movement drills and—phew—pretty much a zillion other topics to ensure you receive max training for the duration of your visit!
Moore has been in the business since 1987, roaming the nation to train law enforcement and civilians alike. So get down south and get in on some top-ranked training while you can!
That's our list to keep you busy for awhile! The country is full of incredible short and longer-term courses to take advantage of, so we hope you'll get some down time to squeeze in some rigorous, or just plain fun, training this year!
READ NEXT
7 Gym Essentials to Build an At-Home Gym
6 Veteran Influencers to Follow into 2019