[fusion_builder_container background_color="" background_image="" background_parallax="none" enable_mobile="no" parallax_speed="0.3″ background_repeat="no-repeat" background_position="left top" video_url="" video_aspect_ratio="16:9″ video_webm="" video_mp4="" video_ogv="" video_preview_image="" overlay_color="" overlay_opacity="0.5″ video_mute="yes" video_loop="yes" fade="no" border_size="0px" border_color="" border_style="" padding_top="20″ padding_bottom="20″ padding_left="" padding_right="" hundred_percent="no" equal_height_columns="no" hide_on_mobile="no" menu_anchor="" class="" id=""][fusion_builder_row][fusion_builder_column type="1_3″ last="no" spacing="yes" center_content="no" hide_on_mobile="no" background_color="" background_image="" background_repeat="no-repeat" background_position="left top" hover_type="none" link="" border_position="all" border_size="0px" border_color="" border_style="" padding="" margin_top="" margin_bottom="" animation_type="" animation_direction="" animation_speed="0.1″ animation_offset="" class="" id=""][fusion_imageframe lightbox="no" lightbox_image="" style_type="none" hover_type="none" bordercolor="" bordersize="0px" borderradius="0″ stylecolor="" align="none" link="" linktarget="_self" animation_type="0″ animation_direction="down" animation_speed="0.1″ animation_offset="" hide_on_mobile="no" class="" id=""]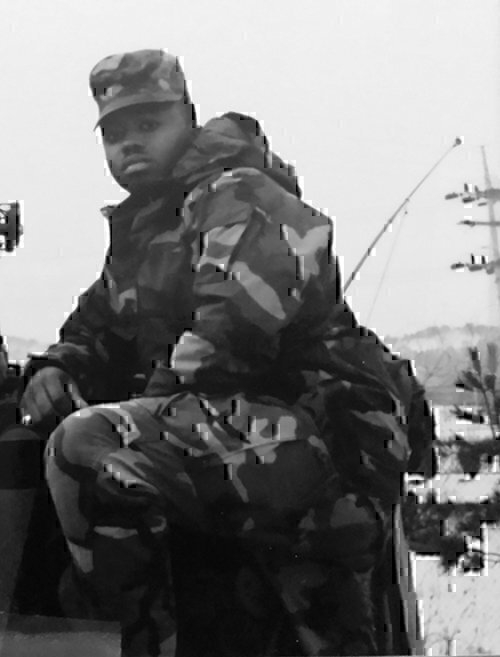 [/fusion_imageframe][/fusion_builder_column][fusion_builder_column type="1_3″ last="no" spacing="yes" center_content="no" hide_on_mobile="no" background_color="" background_image="" background_repeat="no-repeat" background_position="left top" hover_type="none" link="" border_position="all" border_size="0px" border_color="" border_style="" padding="" margin_top="" margin_bottom="" animation_type="" animation_direction="" animation_speed="0.1″ animation_offset="" class="" id=""][fusion_text]The Franchisee
Owner: Martel Brown
Company: Coverall/MTB Services, LLC
– An Independently Owned and Operated Coverall Franchised Business
Location: Charlotte, N.C.
# of Employees: 3
Age: 48
Military Service: Specialist (E-4)
Army (1987-1994)
MOS: Infantry (11B)

[/fusion_text][/fusion_builder_column][fusion_builder_column type="1_3″ last="yes" spacing="yes" center_content="no" hide_on_mobile="no" background_color="" background_image="" background_repeat="no-repeat" background_position="left top" hover_type="none" link="" border_position="all" border_size="0px" border_color="" border_style="" padding="" margin_top="" margin_bottom="" animation_type="" animation_direction="" animation_speed="0.1″ animation_offset="" class="" id=""][fusion_separator style_type="none" top_margin="50px" bottom_margin="" sep_color="" border_size="" icon="" icon_circle="" icon_circle_color="" width="" alignment="center" class="" id=""/][fusion_text]The Franchisor
Company: Coverall
Founded: 1985
HQ: Deerfield Beach, Fla.
# of Franchise Owners: 8,000
Franchise Fee: $13,500-$38,400
Veteran Incentive: 10% off franchise fee
Initial Investment: $16,839 – $49,505
Net Worth Requirement: $14,148-$47,656
Liquid Case Requirement: $6,339-$32,201
Ongoing Royalty Fee: 5%

[/fusion_text][/fusion_builder_column][fusion_builder_column type="1_1″ last="yes" spacing="yes" center_content="no" hide_on_mobile="no" background_color="" background_image="" background_repeat="no-repeat" background_position="left top" hover_type="none" link="" border_position="all" border_size="0px" border_color="" border_style="" padding="" margin_top="" margin_bottom="" animation_type="" animation_direction="" animation_speed="0.1″ animation_offset="" class="" id=""][fusion_title size="2″ content_align="left" style_type="single solid" sep_color="" margin_top="" margin_bottom="" class="" id=""]Personal Stats[/fusion_title][/fusion_builder_column][fusion_builder_column type="1_2″ last="no" spacing="yes" center_content="no" hide_on_mobile="no" background_color="" background_image="" background_repeat="no-repeat" background_position="left top" hover_type="none" link="" border_position="all" border_size="0px" border_color="" border_style="" padding="" margin_top="" margin_bottom="" animation_type="" animation_direction="" animation_speed="0.1″ animation_offset="" class="" id=""][fusion_text]
Favorite sports team? Philadelphia Eagles
First job? Pharmacy stock person
Favorite movie? "Crossroads"
Favorite cable channel? NFL Network
Top thing on bucket list? Seeing the Great Wall of China

[/fusion_text][/fusion_builder_column][fusion_builder_column type="1_2″ last="yes" spacing="yes" center_content="no" hide_on_mobile="no" background_color="" background_image="" background_repeat="no-repeat" background_position="left top" hover_type="none" link="" border_position="all" border_size="0px" border_color="" border_style="" padding="" margin_top="" margin_bottom="" animation_type="" animation_direction="" animation_speed="0.1″ animation_offset="" class="" id=""][fusion_text]
Deathly afraid of? Losing everything
Best concert ever? Charlie Wilson
Celebrity crush? Nia Long
Childhood dream job? Be my own boss. Living the dream!

[/fusion_text][/fusion_builder_column][/fusion_builder_row][/fusion_builder_container][fusion_builder_container background_color="" background_image="" background_parallax="none" enable_mobile="no" parallax_speed="0.3″ background_repeat="no-repeat" background_position="left top" video_url="" video_aspect_ratio="16:9″ video_webm="" video_mp4="" video_ogv="" video_preview_image="" overlay_color="" overlay_opacity="0.5″ video_mute="yes" video_loop="yes" fade="no" border_size="0px" border_color="" border_style="" padding_top="20″ padding_bottom="20″ padding_left="" padding_right="" hundred_percent="no" equal_height_columns="no" hide_on_mobile="no" menu_anchor="" class="" id=""][fusion_builder_row][fusion_builder_column type="1_1″ background_position="left top" background_color="" border_size="" border_color="" border_style="solid" spacing="yes" background_image="" background_repeat="no-repeat" padding="" margin_top="0px" margin_bottom="0px" class="" id="" animation_type="" animation_speed="0.3″ animation_direction="left" hide_on_mobile="no" center_content="no" min_height="none"][fusion_text]The Job: Martel Brown, 48, owns a Coverall franchise, offering professional commercial cleaning services to businesses in the Charlotte area for the past 16 years.
The Franchise: Coverall has more than 8,000 franchise owners in 90 markets nationwide. The franchise costs can vary depending on location, but generally run from $16,000 up to $49,000 – which includes down payment, franchise fee and expenses. They offer financing and a military discount for veterans.
The Service: Brown spent nearly a decade in the Army as an infantryman. He wanted to join the service to expand his opportunity for employment and, most importantly, to serve his country. He was medically discharged with injuries to his knees and back.
Better to Own: Shortly after transitioning from the Army, Brown worked for a friend who owned a franchised business with another commercial cleaning franchisor. It didn't take long for him to realize he could do the same, but this time for himself.
Surprisingly Unhappy Civilians: The civilian workforce seemed surprisingly unhappy to Brown. People around him were unhappy with their lives, their situation and their job. The overall satisfaction of those around him was higher when he was in the service. "If you're not happy with something, it's time to move on. Most civilians don't seem to make the necessary changes in life to be happy."
How He Did It: Brown saved for the down payment and financed the rest through Coverall.
24/7 Job: Brown says, "Owning a business is a 24/7 commitment, and while I may be hands-on for a portion of the week, the remainder of my time is spent visiting customers, managing the backend of the business, etc. It's a lot of work. Much more than you'd think, so be prepared to work hard if you plan to do well."
The Challenge:
Brown knows the key to success is keeping the customers happy. "Keeping customers happy can be a challenge because of all the different personalities you encounter from one customer to the next," he says. "The biggest challenge is finding good employees who are willing to put in the effort to help keep customers happy. This can be scary especially with loyal customers to think about. You can lose a great customer quickly if you or an employee do something to lose their trust."
Still Polishing Brass: Brown recalls his first Coverall customer was a bar/restaurant on the bottom floor of a famous hotel. The bar area had brass railings everywhere, and they wanted the brass polished every night. After leaving the service, he thought his days of shining brass were over – apparently not.
Brown's Advice: Research, research, research. "Make sure this is the business you really want and the industry you really want. If you're not into it, don't do it."[/fusion_text][/fusion_builder_column][/fusion_builder_row][/fusion_builder_container]