[fusion_builder_container hundred_percent="no" equal_height_columns="no" menu_anchor="" hide_on_mobile="small-visibility,medium-visibility,large-visibility" class="" id="" background_color="" background_image="" background_position="center center" background_repeat="no-repeat" fade="no" background_parallax="none" enable_mobile="no" parallax_speed="0.3″ video_mp4="" video_webm="" video_ogv="" video_url="" video_aspect_ratio="16:9″ video_loop="yes" video_mute="yes" video_preview_image="" border_size="" border_color="" border_style="solid" margin_top="" margin_bottom="" padding_top="" padding_right="" padding_bottom="" padding_left=""][fusion_builder_row][fusion_builder_column type="1_1″ layout="1_1″ spacing="" center_content="no" hover_type="none" link="" min_height="" hide_on_mobile="small-visibility,medium-visibility,large-visibility" class="" id="" background_color="" background_image="" background_position="left top" background_repeat="no-repeat" border_size="0″ border_color="" border_style="solid" border_position="all" padding="" dimension_margin="" animation_type="" animation_direction="left" animation_speed="0.3″ animation_offset="" last="no"][fusion_text]
SPONSORED
The air and rail industry is prime right now. If the 140,000 miles of rail doesn't entice you, how about the International Air Transport Association's report of air-related travel bringing in $754 billion in revenue throughout 2017? That's 6.3 percent growth year over year, and it's not stopping.
Rail employees are among the best-compensated workers in the U.S. Freight rail employee compensation, including benefits, averages approximately $120,000 per year – among the highest of any major U.S. industry, according to the Association of American Railroads. Nearly 20 percent of current employees of the railroad industry are veterans.
Rory Thompson, manager of military relations at Canadian Pacific*, provided insight into why his company hires – and keeps – veteran talent. "We recognize that moving from the military is a significant transition for veterans and their families, so Canadian Pacific is in the beginning stages of building a 'Veterans Club' to act as a veterans' support network and facilitate the informal gathering of veterans to share stories about their backgrounds and current experiences. We also recognize that not every veteran's first job with us will be the best fit for their skills, so the support network offers the opportunity to learn about other aspects of the organization and can prepare them for movement within the railroad."
Adam Smith, military liaison at Norfolk Southern*, reiterated the call to actively recruit military. "Having technical skills that directly transition into the railroad, such as electrical, welding, computer and mechanical are great to have, but also having leadership skills, extreme focus on attention to details, and the 'if you're on time, you're late' mentality are very important to us."
Beyond that, Smith also noted that he personally tracks service members interested in the company and stays in touch with them throughout the transition process. How can you beat that?
Now let's get to work …
Freight rail employee compensation, including benefits, averages approximately $120,000 per year, among the highest of any major U.S. industry. By contrast, in 2016, the average full-time employee compensation (including benefits) in the U.S. was $74,000.
These Veterans Found Amazing Careers in transportation
Staff Sergeant
Kyle Johnson
Signals and Communications Maintainer – Waseca, Canadian Pacific*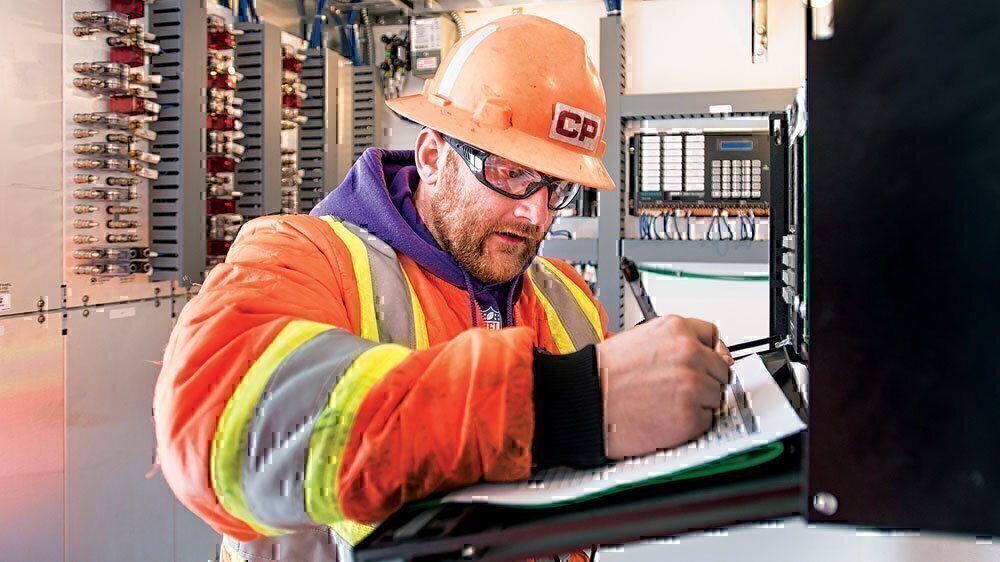 Age: 33
Military Service: Staff Sergeant (E-6), Army National Guard (2001-Present)
MOS: Field artillery surveyor/meteorological crewmember (13T); Operation NCO/Battle NCO
Higher Education:
Bachelor's degree, park and recreation management, South Dakota State University, 2011
What do you do? I am responsible for maintaining and completing regulatory testing on all the railroad crossings and signal assets on a territory which spans about 100 miles. In addition, I am responsible to provide a first response when an incident or issue arises on any of my managed assets.
Do you have any social media tips for job seekers? Remember everyone sees your social media pages so be thoughtful about what you post, as a photo or comment could potentially discourage a future employer from giving you an offer before finding out more about who you are.
What part of your current job did the military prepare you for the best? Working outdoors in any weather, being able to work on my own with no supervision and being able to push through long, sometimes grueling days to get the job done when the situation calls for it.
What is your best advice for transitioning service members? Go get help with your résumé. You have so much experience and transferable skills to offer but translating it into civilian speak is key. Also, don't undersell yourself as all the knowledge, skills and experience you have gained in the military means you can perform and excel in civilian life.
READ NEXT: 10 OF THE HIGHEST PAYING JOBS FOR 2018

Specialist and Officer Cadet
Arnisha Keaton
Georgia Division Dispatcher, Norfolk Southern*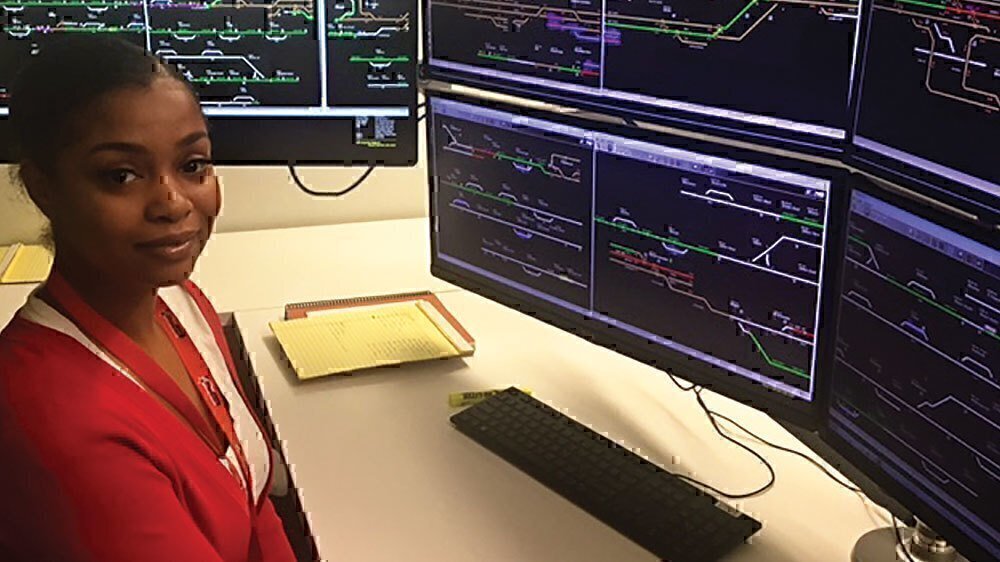 Age: 25
Military Service: Specialist (E-4) and Officer Cadet (training to go from enlisted to officer), Army Reserve (2010-2018)
MOS: Chemical, Biological, Radiological & Nuclear Specialist (74D); Transportation Management Coordinator (88N); preparing to be an aviation operations specialist (15P)
Education: Bachelor's degree, psychology & human resources, Clayton State University, 2014
VIEW CAREERS WITH NORFOLK SOUTHERN
What was the best interview question you faced? When being interviewed for a promotion, I was asked to describe a time when I had to make a decision that wasn't practical. I was to give details on how others were affected by my decision, and the overall outcome.
How specifically did you relate your military experience to the job you were applying for? As a conductor, it's a very physically demanding job. I worked on call and had to be prepared to travel daily. As a dispatcher, I make decisions every day that affect my co-workers, the company, their customers, our products and the families of all employees. I am responsible for making sure trains make it to their destinations without incident, accident hindrance or hazard.
What part of your job did the military prepare you for the most? The military made me appreciate my civilian career. I often hear people complain about working on a holiday, having one hour for lunch instead of two, and working eight hours on weekends. These are all things I would have loved to have while on active duty!
Best advice for transitioning service members? Your résumé is very important. Use what the military gave you: boring PowerPoint classes, online courses, mission trainings, etc. Anything from CPR/AED, HAZMAT, Terrorist Awareness Course … use it to find the best fit for you!
*Norfolk Southern is a paying advertiser
READ NEXT: 10 FASTEST GROWING JOBS in 2018

[/fusion_text][/fusion_builder_column][/fusion_builder_row][/fusion_builder_container]
Summary

Article Name
Air and Rail Workers Can Earn $120K a Year
Description
Air and rail jobs are a great fit for veterans, and they pay extremely well too! See how these veterans made the successful transition to the air and rail industry.
Author
Publisher Name
Publisher Logo