Sponsored
Jobs in the finance industry are a great spot for military veterans to land after their time in service. Many of the occupations in the industry are growing extremely quickly and they tend to pay very well. Are you thinking about a job in finance? Let us give you the rundown on these 4 exciting careers.
1.) Financial Advisors
Unlike technical fields such as Information Technology or Avionics, becoming a financial advisor is a track most any veteran in most any MOS can pursue. The fact that a veteran may have processed payroll at IPAC or perhaps been responsible for some budgetary oversight might be helpful, but not necessary. It is more about understanding the value of assets and reading the market appropriately. So the Grunt in the field who corners the jalapeno cheese market is already getting a little on the job training for this field.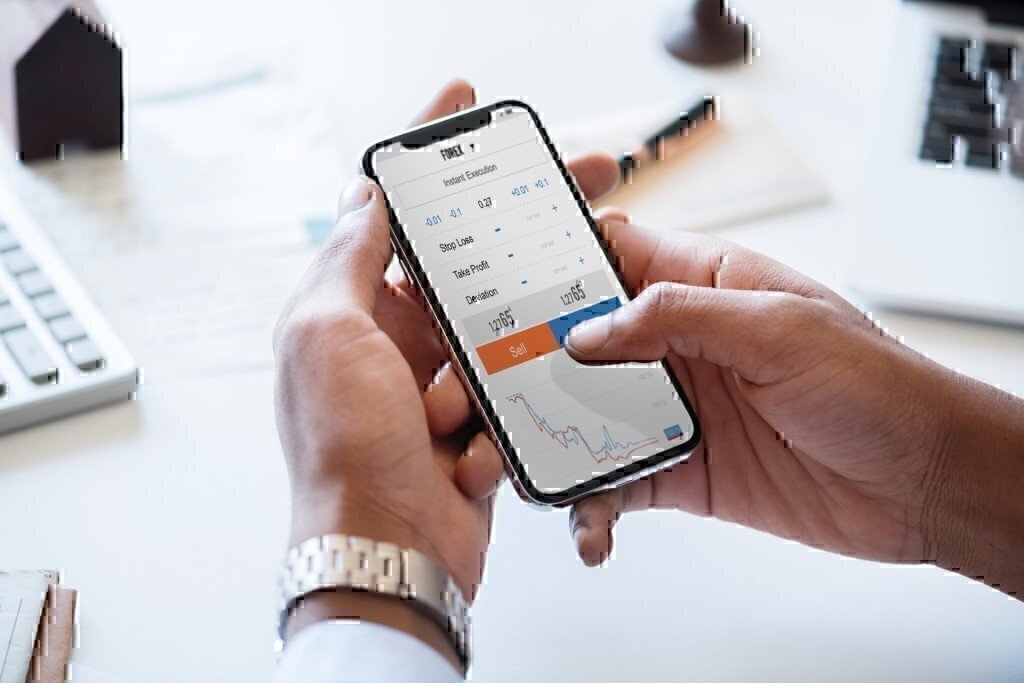 Most financial advisors do have a bachelor's degree, and while it is not a requirement it is something worth putting that GI Bill to use for on the other side of the uniform. However, there are a variety of certifications one can pursue to ensure they are properly credential before handling someone else's personal funds. In addition, this job offers advice on life insurance, mortgages, estate planning, taxes and more. It is a job that prioritizes good judgement, impeccable integrity and a willingness to operate for the best interests of others. Everything a veteran is and should be.  Now let's talk about what's in it for the veteran.
Outlook for Financial Advisor Jobs
According to the Bureau of Labor Statistics, the field personal financial advisors is set to grow by 15% through 2026. This is much faster than the average and in the current booming economy, many Americans are finding themselves coming into a little wealth with little idea what to do with it. Moreover, the median pay for a financial advisor is $90,640 per year or $43.58 per hour. So if you are sitting in the military right now finding yourself having to wait until payday just to get a haircut, why not set yourself up for a future with this level of income and get a haircut whenever you want?
Jobs for Veterans as Financial Analysts

Another added benefit to becoming a financial advisor is that many find themselves self-employed. There are plenty of opportunities to earn a paycheck with an organization in the finance and insurance industry as you learn the ropes, but being your own boss is the stuff dreams are made of. You might find yourself meeting with clients on evenings or weekends as you adjust to their work schedule, but your time is your own to manage as you see fit.
So perhaps you want to maintain a side gig while you are getting started or simply like the freedom of being captain of your own destiny. In either case, becoming a financial advisor allows both.
via GIPHY
A Future Without Precedent
Becoming a financial advisor is not only about creating a future without precedent for yourself, but also for your clients. Yes, it is a lucrative field but it is one of human service as well. It's about ensuring a family has enough funds to send their kids to college. It is about ensuring a couple will have enough funds to last through retirement.
This is about putting your best effort forward on behalf of others. It might not feel the same as kicking in a door in some foreign land, but make no mistake you are leading the charge for the greater good of your fellow citizen.
For transitioning veterans who are interested in working in an office setting, a career as a financial analyst could be an excellent option. Financial analysts provide businesses and individuals with information on investment decisions. They analyze business' financial performance, determine value, and make estimations or projections. It is a field with many job opportunities and room for growth.
2.) Financial Analysts
Financial analyst duties include making recommendations of investments, evaluating financial performance, studying trends in the economy and in industries, determining valuations of companies, and projecting future performance. They can work in fund and portfolio management, risk analysis, or ratings analysis. 
Analysts may work in investment management roles and in corporate finance departments doing related work. In corporate finance departments their role will be less oriented toward making investment decisions and more oriented toward making industry related projections. These projections drive decision making and tell users about the financial health of the organization. These also impact budgets.
How to Become a Financial Analyst
To become a financial analyst, you will need a bachelor's degree. Employers prefer a degree in Finance, Accounting, Economics, or mathematics. It is possible to get a job in this with an unrelated degree, but your chances are much better with a degree in a related field. If you choose to go to college full time and pursue this, it would serve you well to land an internship with a firm or in the finance department of a business. It is a great way to gain experience and see how businesses operate while making extra money. Along with a bachelor's degree you also need to know Microsoft Office, particularly Excel, and have the ability to learn business software.
Financial analyst jobs might be appealing to veterans who would prefer to work indoors in an office setting and who would also prefer to work around forty hours a week. Some analysts work more than forty hours per week. It would be most appealing to those who worked in an analysis related MOS, like military intelligence.
READ NEXT: MAKE $100K+ AS A SOFTWARE DEVELOPER

There is not a job in the military that directly translates to financial analysis, but skills like attention to detail, pattern identification, research, and querying skill can all be put to good use. It is a field that requires professionals to decide how to best use scarce resources. While not all leaders in the military think that way, all plans and operations orders are an exercise in using scarce resources.
Outlook for Financial Analyst Jobs
The job outlook for financial analysts is better than for most occupations. Over the next ten years the Bureau of Labor Statistics expects financial analyst jobs to increase by 11%. Growth for the average occupation over the same time period is expected to be 7%, for comparison.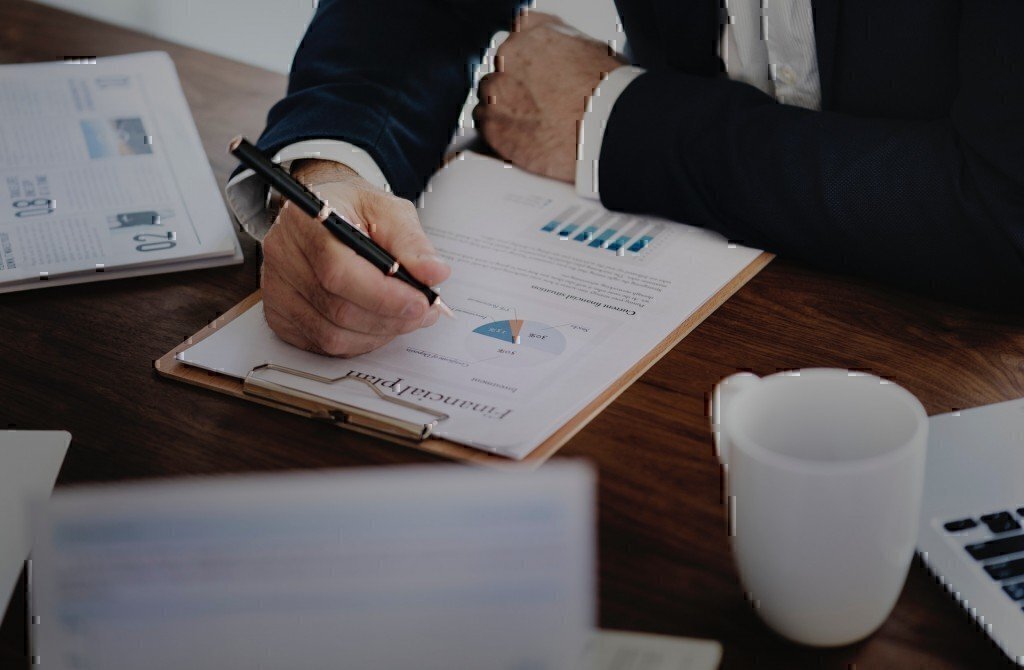 Demand for financial analysts tends to grow with overall economic activity. Financial analysts will be needed to evaluate investment opportunities when new businesses are established, or existing businesses expand. The demand for workers who are skilled in data analytics are also likely to contribute to growth. It is not necessarily a requirement to know analytics tools or programs immediately.Entry level jobs typically require an understanding of the financial industry. These jobs would best fit people who are analytical, detail oriented, and can identify trends.
According to the Bureau of Labor Statistics the median wage for financial analysts in May, 2017 was $84,300, which is more than double the median wage for all occupations. While the compensation is generally good, the number can be regionally skewed as these jobs tend to concentrate in cities with higher costs of living. Some manufacturing corporations have financial analysts work out of their factories or facilities. 
The jobs in major financial centers can offer higher compensation potential with the downside of long work hours and higher cost of living. When a worker enters the field, they should not expect a glamorous job playing the stock market like Gordon Gekko. They should expect jobs where they work as members of team and use processes and tools to support decision makers.
A job as a financial analyst offers growth opportunity in a business environment with highly competitive earning potential. It is also a very diverse career field where professionals can work for a variety of companies in investments, budgeting, risk analysis, and corporate financial roles. Veterans who wish to work in the financial world may find that their skills will be a good fit.
Financial management jobs are an awesome career option because they pay extremely well and are expected to see rapid growth in the coming years. Becoming a financial manager is a also a great career option for veterans who are good with numbers, budgets and planning. 
Here's what to know about financial management jobs.
3.) Financial Managers
Financial managers oversee the financial well-being of an organization. They are responsible for producing financial reports detailing company profits and future forecasts. Managing investments and planning future financial activities are also some of their responsibilities.
Duties of Financial Managers:
Prepare financial statements, business activity reports, and forecasts
Monitor financial details to ensure that legal requirements are met
Supervise employees who do financial reporting and budgeting
Review company financial reports and seek ways to reduce costs
Analyze market trends to maximize profits and find expansion opportunities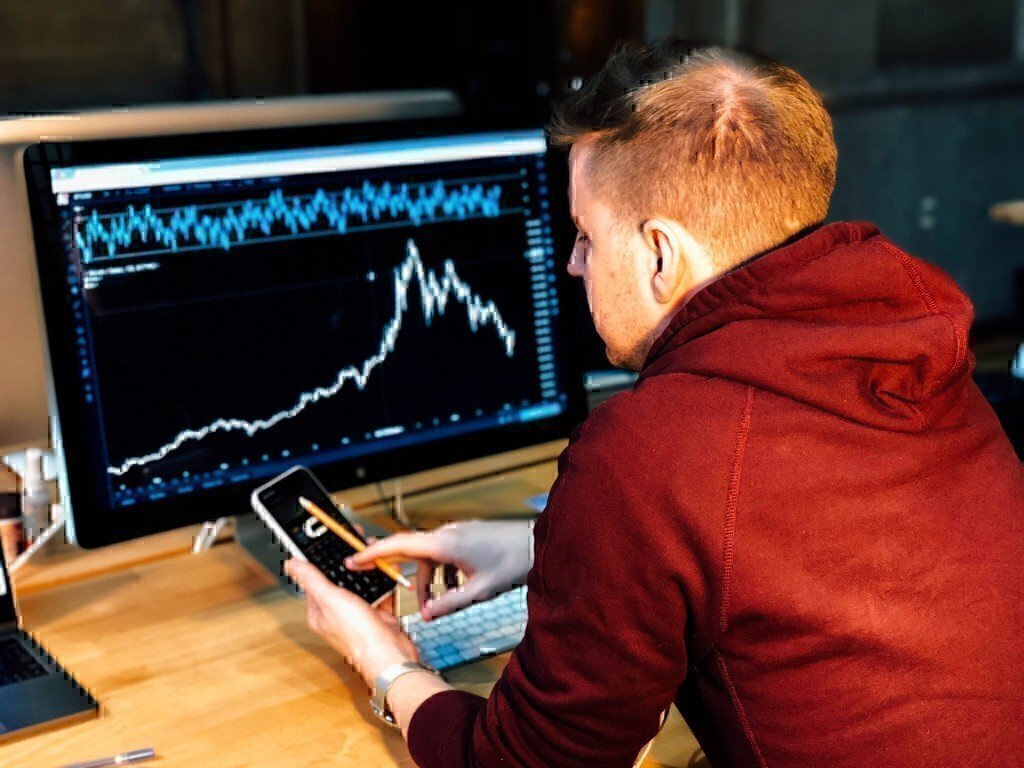 Traditionally, due to the amount of time it took to produce financial reports, financial managers mostly monitored a company's finances. Now, with improvements in technology and financial monitoring platforms, financial managers have a much more prominent role in the planning of a company's financial future. Data analysis is also one of their main responsibilities.
Many financial managers have knowledge specific to the industry they work in. For example, a financial manager in the healthcare industry must have a deep knowledge of how finances flow within the healthcare industry. They must also be familiar with tax regulations and laws that may be specific to their industry.
There are several different kinds of financial management jobs.
Controllers: Oversee the preparation of financial reports, such as income statements, balance sheets, and forecasts of futures earnings and expenses. They may also be responsible for preparing special tax documents for their organizations.
Treasurers and Finance Officers: Responsible for company budgets to meet financial goals. They may oversee company investments and develop strategies to help their company expand.
Credit Managers: Oversee their organization's credit business.
Cash Managers: Monitor and control the flow of cash within an organization to meet its goals.
Risk Managers: Control financial risk by developing strategies to minimize profit loss.

READ NEXT: HOT INDUSTRIES FOR VETERANS 2018
Work Environment of Financial Management Jobs
The work environment of financial management jobs is pretty predictable, although it can be high stress. They work in offices with teams of other finance, accounting and marketing employees. Many times they will work closely with executive teams.
Most financial managers work 40 hours per week, while 1 in 3 financial managers claimed to work more than 40 hours per week in 2016.
How to Become a Financial Manager
Financial managers typically have a bachelor's degree and around 5 years of experience in some related business capacity, such as accounting, investments or financial analysis.
Relevant bachelor's degrees include: accounting, finance, business administration and economics. Many companies prefer their financial managers to have a master's degree in one of these areas as well.
Professional certification is not required to become a financial manager, but many do find it helps to enhance their resume and improve their jobs prospects. The CFA Institute offers the Chartered Financial Analyst (CFA) certification for those who qualify. In order to qualify you must have a bachelor's degree, 4 years of experience and pass three exams.
The career path of a financial manager typically includes becoming a company's Chief Financial Officer, the person responsible to the financial health of an entire organization.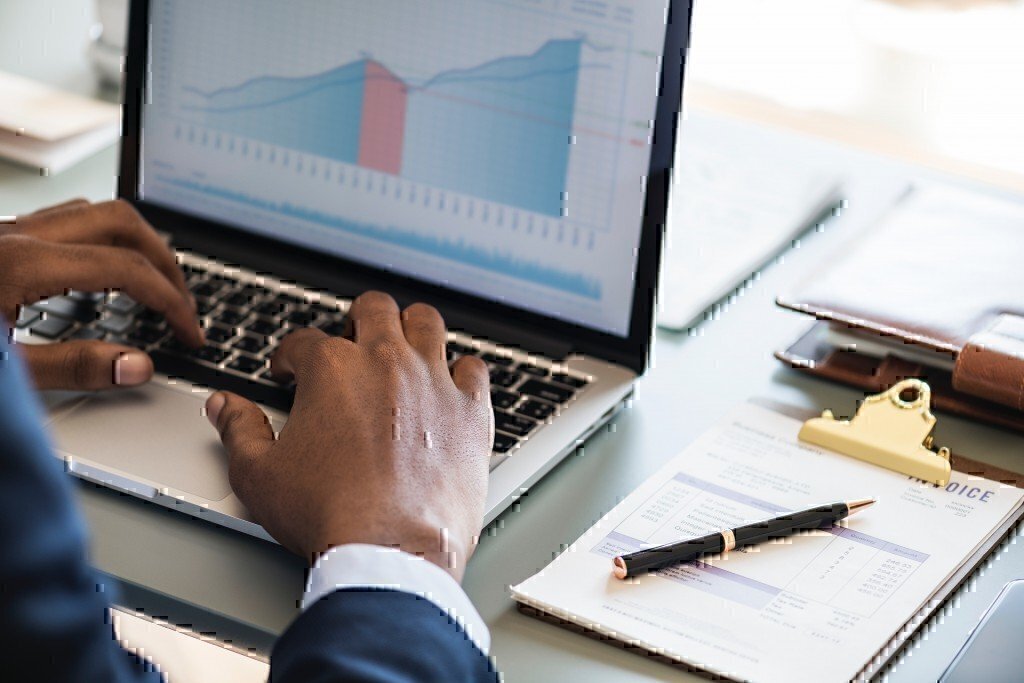 Outlook for Financial Management Jobs
According to the Bureau of Labor Statistics, the average annual income of a financial manager, as of May 2017, was $125,080. Additionally, employment of financial managers is expected to increase 19% by the year 2026, which is much faster than the average occupation is expected to grow over that same time period.
Responsibilities of financial managers, such as planning, overseeing and coordinating investments are expected to stay in demand as the economy grows, Additionally, specific roles within financial management, such cash and credit managers are expected to see a growth in demand. Risk managers are also expected to see a growth in the need for their services in the future.
Accounting jobs are among the fastest growing jobs in the United States. The U.S. Bureau of Labor Statistics suggests that the demand for accountants will increase rapidly in the next 10 years. Accounting jobs also pay very well and offer great jobs security, which is why it is a great career path for veterans.
Here's what to know about accounting jobs.
4.) Accountants
Accountants prepare and examine financial records. They also ensure that financial documents are accurate and that taxes are properly filed. Accountants and auditors also oversee finances for companies to ensure their financial stability.
Duties of Accountants:
Examine financial statements to ensure that they are accurate
Calculate taxes, prepare tax returns, and ensure that taxes are paid on time
Inspect account books and accounting systems
Create and maintain financial records
Assess financial operations and make improvement recommendations to management
Suggest ways to reduce costs, enhance revenues, and improve profits
After examining financial documents, accountants and auditors must be able to explain their findings to their companies or clients in written and verbal reports. It is important to be able to detect trends and future outcomes based on certain financial decisions or behaviors.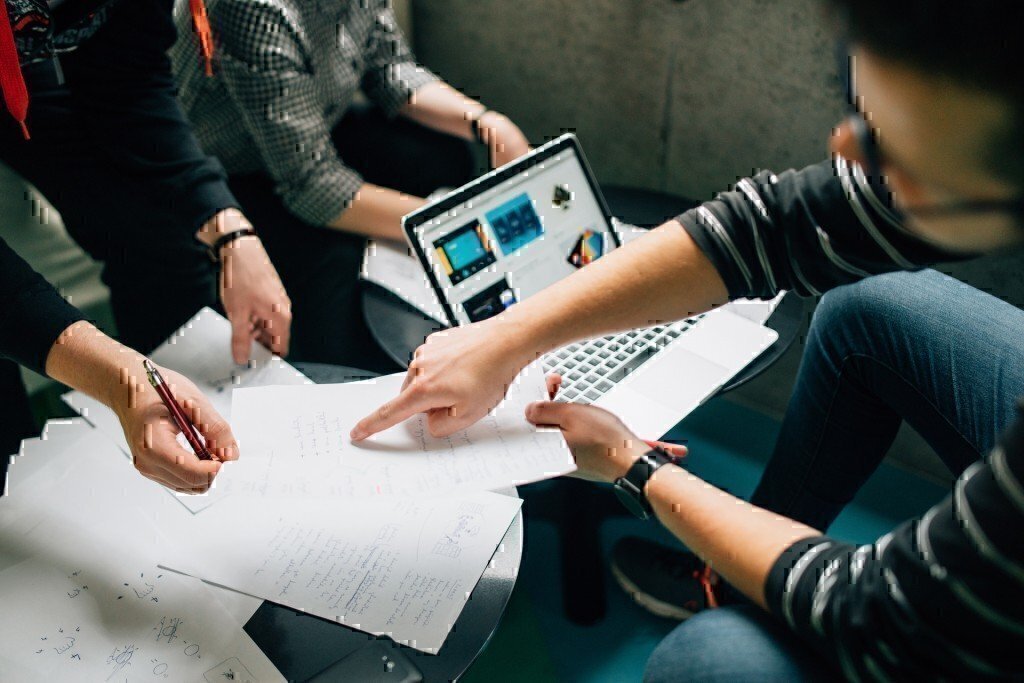 Types of Accounting
There are several different types of accountants:
Public Accountants: Perform a broad range of accounting, auditing, tax and consulting tasks for corporations, governments or individuals. Public accountants work with documents that corporations and individuals are required by law to disclose. These include tax forms and spreadsheets that disclose income and expenditures. Public accountants typically hold their Certified Public Accountant license and work for either an accounting firm or own their own business.
Management Accountants: They may also be called cost, industrial, business or private accountants. They handle and prepare financial documents that are intended for internal business use, not for public. Management accountants may also be involved in budget planning for businesses.
Government Accountants: Maintain and examine records of government agencies, as well as audit private businesses.

Computer Engineering Jobs: Designing Tomorrow
Work Environment of Accounting Jobs
The environment of accounting jobs is not all that exciting. Typically you will work in an office behind a desk. Your work will involve reviewing spreadsheets either on a computer or in a book. This is a great career for somebody who enjoys working with numbers.
Accountants typically work 40 hours per week, and may be required to work more than that during tax season.
How to Become and Accountant
To become an accountant you may need a bachelor's degree in accounting, though experience may be a substitute. Many employers prefer somebody who has a master's degree in accounting. Securing your Certified Public Accountant (CPA) license is also encouraged to improve your credentials and job prospects. If you are already an employed accountant without a CPA license, may employers will pay for you to receive it.
Many accountants choose to get their CPA license simply because there are many aspects of their job that require it. For example, anyone who files a report with the Securities and Exchange Commission (SEC) is required to be a Certified Public Accountant.
CPAs are issued by individual states' Accountancy boards, though you must pass a national exam to be eligible. It is also required that you receive 150 hours of classroom instruction in addition to passing the exam, although some states may allow for years of field experience as an accountant to take the place of classroom learning.
All states use the four part exam from the American Institute of Certified Public Accountants. Although it is not necessary to pass all four parts at once, all four parts must be passed within 18 months of each other. Most states require CPAs to continue their education in order to sustain their licensure.
The Bureau of Labor Statistics offers more insight into becoming an accountant.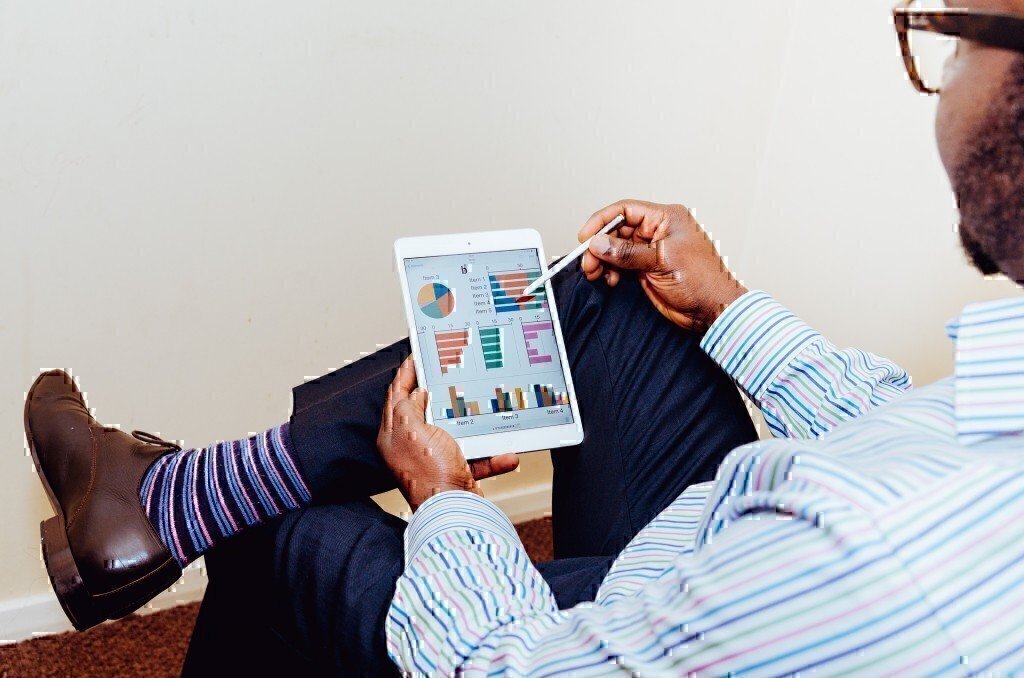 Outlook for Accounting Jobs
According to the Bureau of Labor Statistics, the average annual income for accountants as of May 2017 was $69,350. Employment of accountants is expected to grow 10% by 2016, which is faster than the average occupation is expected to grow over the same tie period. The growing global economy is expected to increase the demand for accountants.
One of the great things about this career is that technology is not expected to diminish the number of jobs available. Technology will, however, automate some processes and allow accountants to become more efficient.
As we said above, accounts who hold their CPA license will find it easier to find work than those accounts who do not.
Companies Hiring for Jobs in Finance
AECOM: AECOM is built to deliver a better world. We design, build, finance and operate infrastructure assets for governments, businesses and organizations in more than 150 countries.
VIEW FINANCIAL MANAGEMENT JOBS WITH AECOM
ORACLE: At Oracle, our vision is to foster an inclusive environment that leverages the diverse backgrounds and perspectives of all of our employees, suppliers, customers and partners to drive a sustainable global competitive advantage.
VIEW FINANCIAL MANAGEMENT JOBS WITH ORACLE
IBM: From helping transform healthcare to improving the retail shopping experience, it's what IBMers do.
VIEW FINANCIAL MANAGEMENT JOBS WITH IBM
WELLS FARGO: Wells Fargo & Company is a diversified, community-based financial services company with $1.9 trillion in assets.
VIEW FINANCIAL MANAGEMENT JOBS WITH WELLS FARGO
THE HOME DEPOT: The Home Depot is the world's largest home improvement specialty retailer, with 2,276 retail stores.
VIEW FINANCIAL MANAGEMENT JOBS WITH THE HOME DEPOT
*Companies appearing in this article are paying advertisers
READ NEXT: IT Jobs For Veterans: Get Hired Now

Summary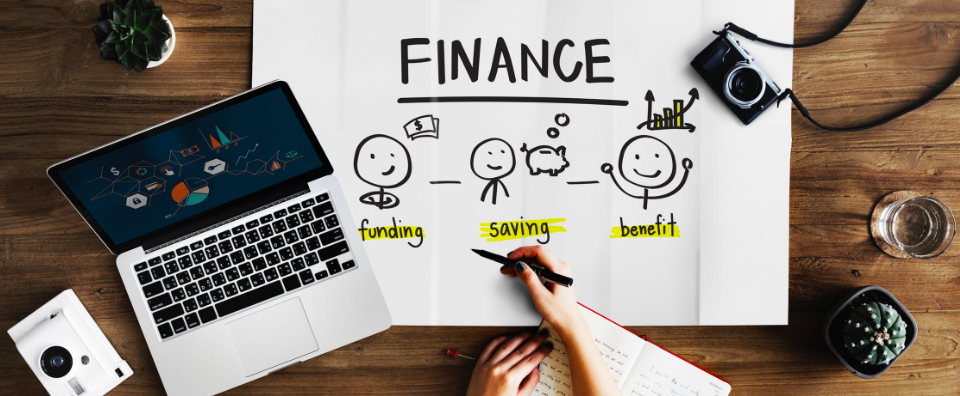 Article Name
4 Growing Jobs for Veterans in Finance
Description
Finance jobs are awesome for veterans because they are growing rapidly and pay great salaries. Here are 4 great jobs for veterans in finance, and companies hiring for them.
Author
Publisher Name
Publisher Logo