But it's something that you not only need to get through, but in order to land the job you want you will need to master the art of the job interview.
You will no doubt be asked questions that will test your technical skills and knowledge, as well as your character and morals. How you answer these questions will weigh heavily into whether or not you get the job.
But just as important as answering the interviewer's questions are the questions you ask them in return. The questions you ask will reveal certain things to the interviewer, such as what aspects of a company or job you place the most value in, what kind of culture you are interested in joining and what type of worker you are.
Here are our 4 most important questions to ask during a job interview.
Be sure to take these tips with you to the upcoming G.I. Jobs Virtual Career Expo, where you can chat one-on-one with recruiters looking to hire veterans. Registration is free, but seats are limited, so be sure to reserve your spot at the link below today!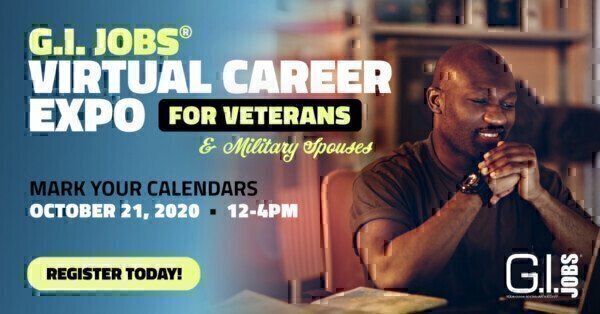 1.) How Have Your Grown Personally and Professionally Since You Joined the Company?
This is my personal favorite question to ask at a job interview. You want the interviewer to know that you value more than just a good salary and benefits; that you are interested in working for a company that will empower you and enable you to be both a better employee and a better person.
By asking how the interviewer has grown you will be able to tell what kind of company culture exists and how the employees are taking to it. Remember, these questions aren't just merely meant to make you look good during your interview, but they are to make sure the company is one you want to work for. You should be able to tell pretty easily whether the interviewer is being sincere in their answer, as they might not be prepared to answer such a personal question during the interview.
2.) What is the Work-Life Balance Like for this Position and the Company Overall?
It's important to know what you're signing up for. If the job requires you to work 60 hours per week, you will want to know that up front so that you can weigh that when considering the position. I've seen people take jobs who didn't realize that the work-life balance was completely different than they were expecting. That is bad for both the employee and employer.
Will they expect you to take your work home with you? They might tell you that the position is a standard 8-5 work day, but they might leave out that you will be expected to answer emails and complete additional work after hours. In positions where you work online with people in different parts of the country, or even the world, you may need to be available at later times of the day.
Summary

Article Name

4 Vital Questions YOU Need to Ask During a Job Interview

Description

Knowing how to answer job interview questions is an important part of landing a job. But the questions you ask are also important. Here are 4 great questions to ask at a job interview.

Author

Publisher Name

Publisher Logo