[fusion_builder_container hundred_percent="no" equal_height_columns="no" menu_anchor="" hide_on_mobile="small-visibility,medium-visibility,large-visibility" class="" id="" background_color="" background_image="" background_position="center center" background_repeat="no-repeat" fade="no" background_parallax="none" enable_mobile="no" parallax_speed="0.3″ video_mp4="" video_webm="" video_ogv="" video_url="" video_aspect_ratio="16:9″ video_loop="yes" video_mute="yes" video_preview_image="" border_size="" border_color="" border_style="solid" margin_top="" margin_bottom="" padding_top="" padding_right="" padding_bottom="" padding_left=""][fusion_builder_row][fusion_builder_column type="1_1″ layout="1_1″ spacing="" center_content="no" hover_type="none" link="" min_height="" hide_on_mobile="small-visibility,medium-visibility,large-visibility" class="" id="" background_color="" background_image="" background_position="left top" background_repeat="no-repeat" border_size="0″ border_color="" border_style="solid" border_position="all" padding="" dimension_margin="" animation_type="" animation_direction="left" animation_speed="0.3″ animation_offset="" last="no"][fusion_text]
SPONSORED
Construction jobs are a great fit for veterans because of their physical work, the diverse roles they offer and because of the growing need for construction workers. Check out our list of 5 great construction jobs for veterans.
[/fusion_text][fusion_text]
1.) HEAVY EQUIPMENT OPERATOR
In addition to actually driving or maneuvering the heavy equipment and vehicles, heavy equipment operators may also be tasked with cleaning and making minor repairs to the equipment. Heavy equipment operators must be able to follow safety standards, as they typically work with many other people. Because some of the heavy equipment can be loud, operators must be able to communicate with those around them.
The machinery used by heavy equipment operators varies, but it may be used to move earth, pave roads and lift heavy objects at construction sites and mines.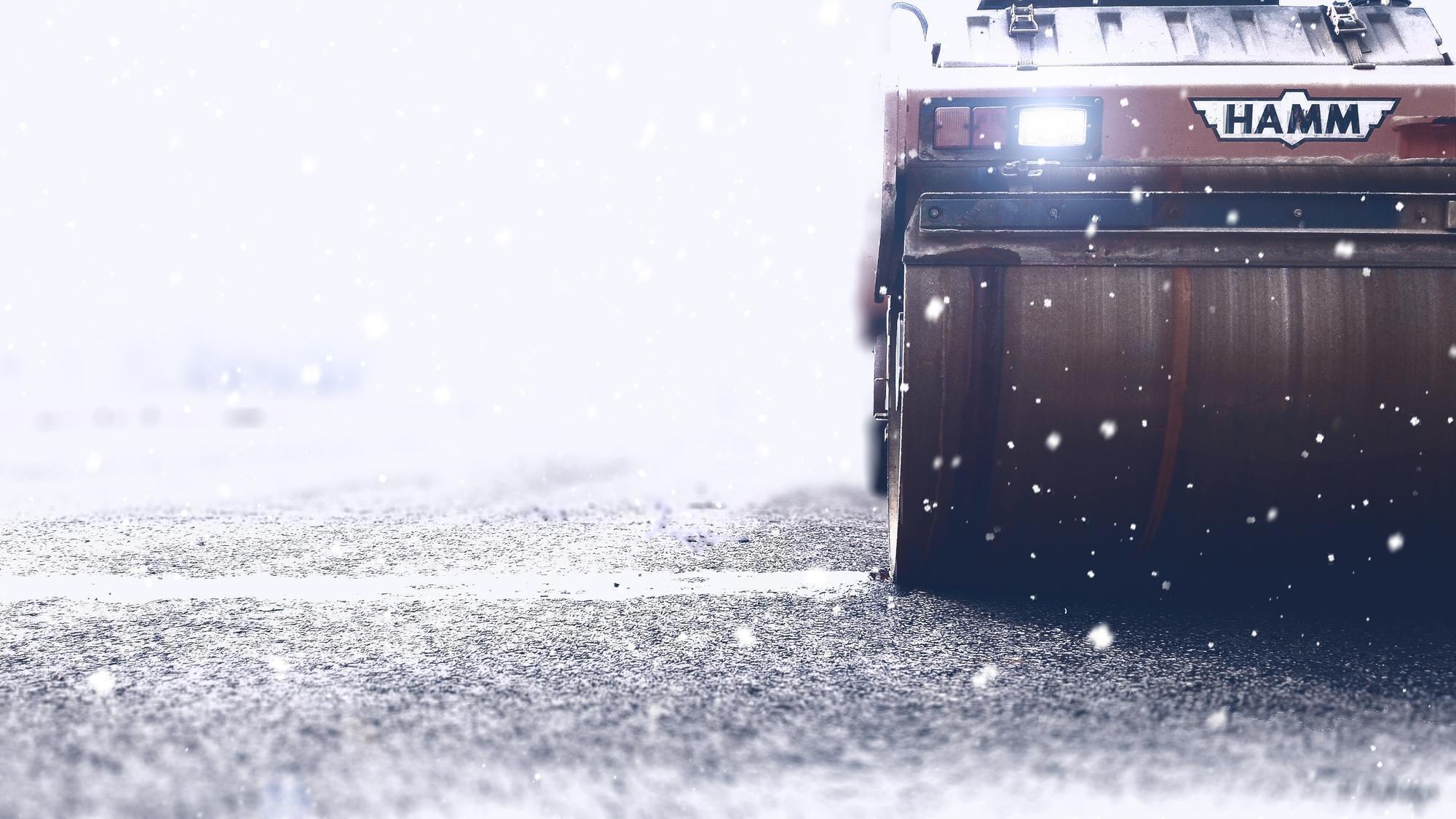 TYPES OF HEAVY EQUIPMENT OPERATOR JOBS
Operating Engineers: Operating engineers work with power construction equipment. Excavation machinery requires heavy equipment operators to use machines that are equipped with buckets, scoops and shovels to move dirt, soil, grass and other materials.
They may also drive heavy trucks that have forklifts and booms, which may require a CDL.
Paving and Surface Equipment Operators: Operate the machinery that spreads asphalt and concrete to lay and pave roads and parking lots.
Pile Driver Operators: Use large machines mounted on skids, barges or cranes to hammer piles (large concrete, wood or metal beams) into the ground to support structure foundations.
READ NEXT: 10 OF THE HIGHEST PAYING JOBS FOR 2018
WORK ENVIRONMENT OF HEAVY EQUIPMENT OPERATORS
Heavy equipment operators work at construction sites and mines. Because their work takes place outdoors, they are subject to all weather conditions, which in extreme situations may have an effect on their ability to work.
Heavy equipment operators have a higher rate of injury and illness than the average occupation in the United States. They may also have abnormal working hours, as construction may need to take place at night.
OUTLOOK FOR HEAVY EQUIPMENT OPERATOR JOBS
According to the Bureau of Labor Statistics, heavy equipment operators made an average salary of $46,080 as of may 2017. Overall employment of heavy equipment operators is expected to rise 12% by 2026. This is much faster than the average occupation in the United States, which is great for veterans.
The expected increase in heavy equipment operator positions is no surprise. As a result of America's roads, bridges, buildings and other structures aging, there is expected to be a need for heavy equipment operators to repair and maintain them.
Most of the employment opportunities for heavy equipment operators will take place in metropolitan areas. Workers who have the ability to operate several different types of vehicles and machines will prove to be the most valuable.
2.) BUILDING INSPECTOR
Building inspectors review building and construction plans to ensure they are within local and national regulations, and to confirm they meet contract specifications. They will also approve building plans and monitor construction sites to ensure they are in compliance with safety regulations.
During the inspection process, building inspectors use several different instruments, meters and gauges to perform tests. Building inspectors may be responsible for reviewing multiple parts of a building, such as plumbing, electrical and ventilation.
If there are violations upon inspection, building inspectors are responsible for issuing notices and work stoppages until the buildings are up to code. They may even keep an activity log, documenting pictures each time they inspect a site. Building inspectors are responsible for ensuring that a building is safe for the public to be working in.
WORK ENVIRONMENT OF BUILDING INSPECTORS
Building inspectors mostly work at the sites where they are performing inspections, such as businesses and buildings where the public will visit. Some building inspectors may be required to climb ladders or crawl into narrow spaces to complete and inspection.
Most building inspectors work alone, however some may work as part of a team if the project is big enough. The majority of building inspectors are employed by various levels of government. Engineering firms also employ a good number of building inspectors.
HOW TO BECOME A BUILDING INSPECTOR
Building inspectors will typically be required to have at least a high school diploma, and some employers may require a college degree. However, most building inspectors gain the bulk of their training on the job. Some may have even gained a wealth of experience in another construction trade before becoming a building inspector. Some employers may target workers who have a background in engineering or architecture.
Most states require building inspectors to acquire a license or certification to perform inspections. In order to become a building inspector you will need to become very familiar with building codes and regulations in the area where you wish to work. Building inspectors may have also gained their experience in other construction trades such as being an electrician or carpenter.
OUTLOOK FOR BUILDING INSPECTOR JOBS
According to the Bureau of Labor Statistics, the average annual salary for a building instructor as of May 2017 was $59,090. The job market for building inspectors is expected to increase 10% by 2026, which is faster than the growth of the average job during that same time period.
Most jobs that will be created will come from government services or firms that specialize in architecture and structural engineering. Building inspectors who have the ability to perform several different inspections will likely have the greatest opportunity in the future.
VIEW BUILDING INSPECTOR POSITIONS
3.)ROOFING CONTRACTOR
Roofing contractors will perform roof inspections to determine whether it has to be repaired or fully replaced. Upon determining that a roof is in need of repairs, a roofing contractor will take measurements and decide what materials will be used in the repair.
Roofers may also be tasked with installing insulation or even ventilation systems. They may also be hired to install solar panels on a rooftop. Roofers work with shingles, asphalt, cement, wood and other materials.
WORK ENVIRONMENT OF ROOFING CONTRACTORS
As a result of being required to work outdoors, roofers must face all kinds of weather conditions. They work in both the extreme heat and extreme cold, but most likely will not work when there is precipitation or high winds in the forecast. Not surprisingly, their work takes place on the roofs of buildings and homes, so there is a high degree of danger in their profession.
A roofer's job is also quite physically demanding, as it requires lifting of heavy objects, bending, climbing ladders and using various hand tools. Because of their dangerous work environment and the physical demands of their job, roofers have a higher rate of injury and illness than the average occupation in the United States.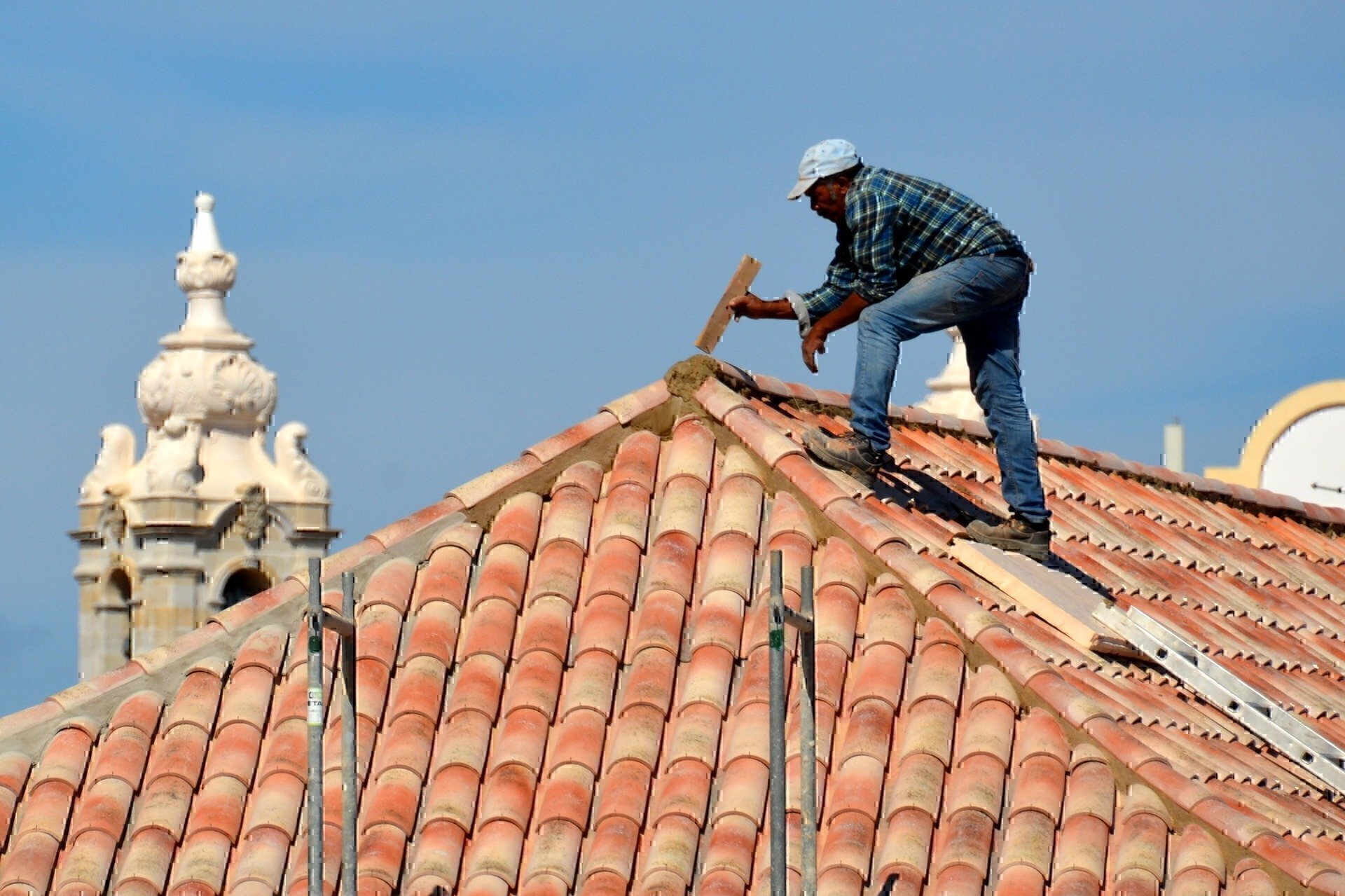 HOW TO BECOME A ROOFING CONTRACTOR
Most roofers gain their experience on the job, although some may enter an apprenticeship program to learn their craft. Apprenticeship programs combine both classroom and field training. Because of the different types of roofing materials and different situations you may encounter on the job, it can sometimes take several years to gain the experience necessary to be successful.
OUTLOOK FOR ROOFING CONTRACTOR JOBS
According to the Bureau of Labor Statistics the average salary for a roofing contractor was $37,970 as of May 2017. Most roofers work full time, but may have their hours limited during winter months. Employment for roofing contractor jobs is expected to rise 11% by 2026, which is faster than the average occupation in the United States.
As a result of roofs deteriorating faster than most other parts of buildings, roofers will continue to be in demand in the future. As buildings and homes age, roofers will be called in to perform repairs or fully replace the existing roof. As new materials are created to build roofs, roofers will need to continue to learn how to use these new materials. For example, the use of solar technology will require roofers to be familiar with this new technology if they want work installing roofs that will use it.
Roofing is the kind of career that can hold long term stability, or you can use your experience as a roofer to get a job in a different area of construction should you choose.
4.) GENERAL CONTRACTOR
General Contractors will prepare budgets and analyze costs for construction projects of all sizes. They create timetables for construction projects and ensure that the project is finished within the stated time limit.
The job of a general contractor requires them to be knowledgeable in many aspects of the construction process, as they will work with other construction specialists such as architects and engineers.
General Contractors may also be required to evaluate and hire sub-contractors for a project. Sub-contractors are companies who perform a specific task such as an electrical company or a cement company.
General contractor positions are great careers for military veterans who held leadership positions during their service. They will be responsible for seeing that all the workers underneath them are performing their duties to meet the goal
READ NEXT: ELECTRICAL ENGINEERING JOBS FOR VETERANS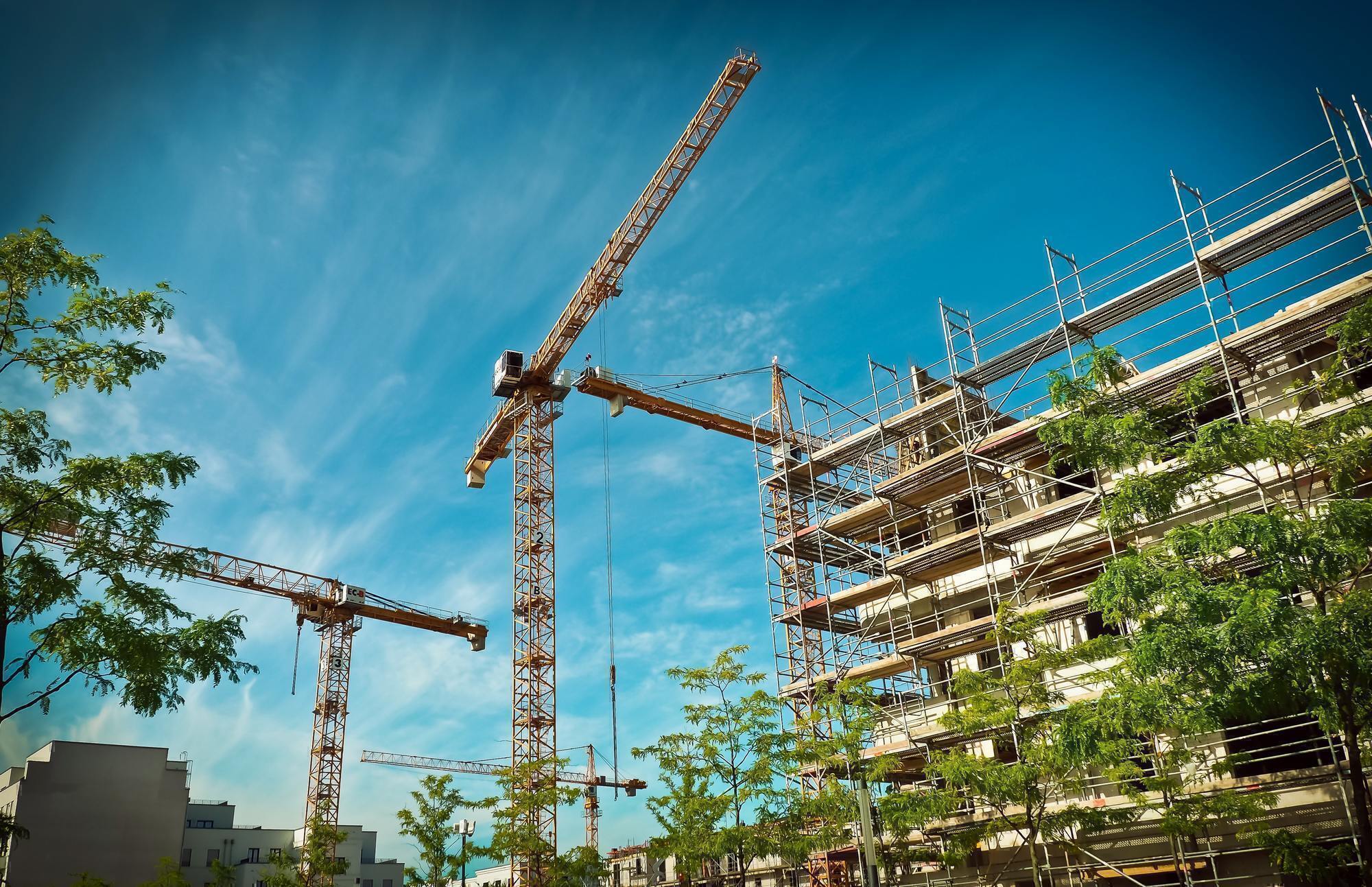 WORK ENVIRONMENT OF GENERAL CONTRACTORS
Being a general contractor requires you to work mostly on the job sites you are overseeing, which can be more than one. As a result of managing multiple projects, some general contractors will be required to travel between job sites.
General contractors, as mentioned above, must be able to work well with other construction professionals, such as engineers, architects and sub-contracting companies.

HOW TO BECOME A GENERAL CONTRACTOR
Typically, general contractor positions will require a bachelor's degree in management or a construction related field. While many large construction firms prefer general contractors to have a bachelor's degree, it is not the be all end all. Somebody with a high school diploma and years of construction experience may be eligible for the job. There truly is no substitute for experience in the construction industry.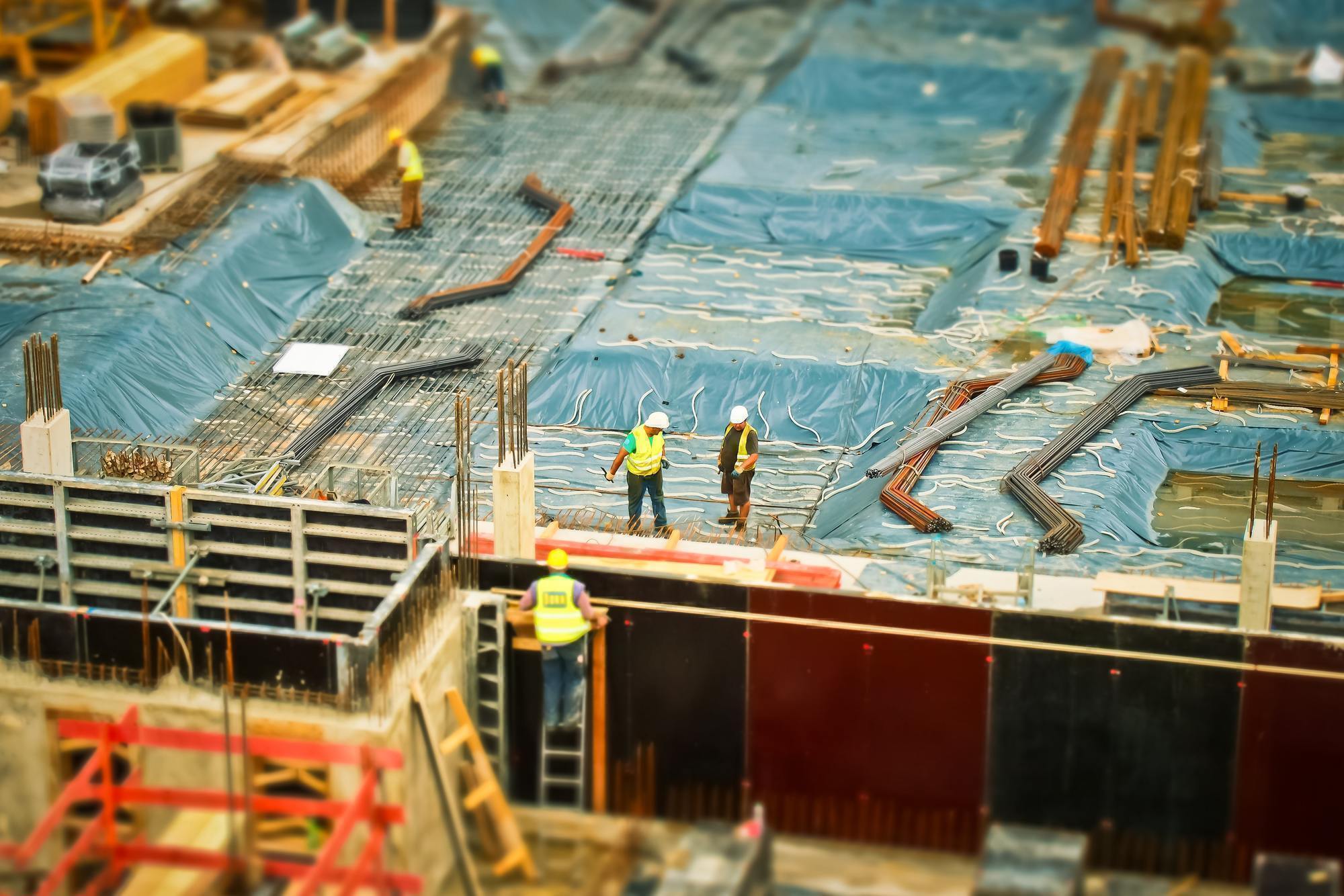 OUTLOOK FOR GENERAL CONTRACTOR JOBS
According to the Bureau of Labor Statistics, general contractors earned an average salary of $91,370 as of May 2017. Contractor jobs are expected to grow 11% by 2026, which is faster than the average occupation is expected to grow over that same period.
As a result of the large amount of construction that is expected to take place over the next 10 years, there figures to be plenty of work for general contractors. As older structures and buildings continue to age, they will require upgrades, repairs, and in some cases, complete rebuilds.
There is expected to be a large number of aging general contractors who will be retiring in the coming years. As a result of their retiring, there will be an influx of open positions. It's safe to say general contracting is a great career choice for anyone who is qualified.
VIEW GENERAL CONTRACTOR POSITIONS
5.) LAND SURVEYOR
Surveyors collect data, make measurements and determine property boundaries. They examine the shape and contour of the earth's surface to provide information on mapmaking, engineering and construction projects.
Land surveyors may sometimes need to review land survey records and land titles. Traveling is frequently required in land surveying. They prepare plots and maps and present their findings to clients and contracting agencies.
Land surveyors will research and mark legal boundaries of land. Most often this occurs when a house is bought or sold and the property size needs to be documented.
In order to become a land surveyor you will need to be technologically advanced, as they use GPS systems to present maps and visual representations of land. Surveyors also work with many different kinds of engineers consulting on projects.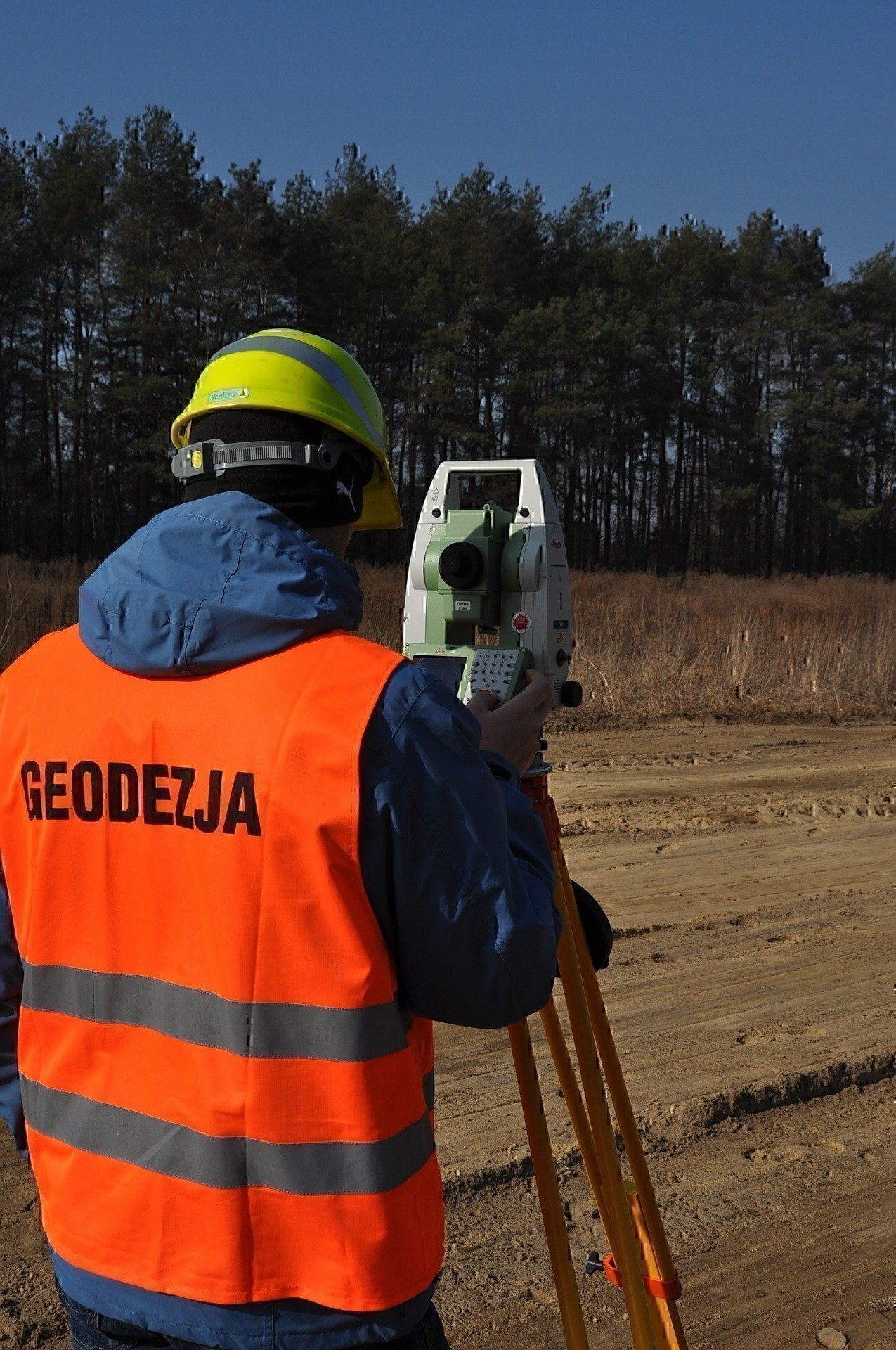 WORK ENVIRONMENT OF LAND SURVEYOR JOBS
Being a land surveyor requires both office work and field work. When working outdoors you will be required to work in all different types of weather conditions. You may also be required to walk long distances, stand for long periods of time and climb hills. Some surveyors even work underground in mines.
READ NEXT: 9 POPULAR AND HIGH PAYING ENGINEERING CAREERS
HOW TO BECOME A LAND SURVEYOR
To become a land surveyor you will need a bachelor's degree in a relevant field and also a certification in the state you wish to work. Land surveyors must be familiar with technology and advanced math and geography. Some colleges and technical schools offer programs and courses in land surveying.
Most states require you to undergo four years of training under a licensed land surveyor in order to become licensed.
OUTLOOK FOR LAND SURVEYOR JOBS
According to the Bureau of Labor Statistics the average salary for a land surveyor was $61,140 as of May 2017. Land surveyors are expected to see their job market grow 11% by 2026, which is much faster than the average occupation is expected to grow over the same period of time.
Surveyors who are versed is several different areas of surveying will have the most opportunities in the future. The surveying job market is closely ties to the construction industry, so as the construction industry continues to grow so will the need for surveyors.
[/fusion_text][/fusion_builder_column][/fusion_builder_row][/fusion_builder_container][fusion_builder_container hundred_percent="no" equal_height_columns="no" menu_anchor="" hide_on_mobile="small-visibility,medium-visibility,large-visibility" class="" id="" background_color="" background_image="" background_position="center center" background_repeat="no-repeat" fade="no" background_parallax="none" enable_mobile="no" parallax_speed="0.3″ video_mp4="" video_webm="" video_ogv="" video_url="" video_aspect_ratio="16:9″ video_loop="yes" video_mute="yes" video_preview_image="" border_size="" border_color="" border_style="solid" margin_top="" margin_bottom="" padding_top="" padding_right="" padding_bottom="" padding_left=""][fusion_builder_row][/fusion_builder_row][/fusion_builder_container]
Summary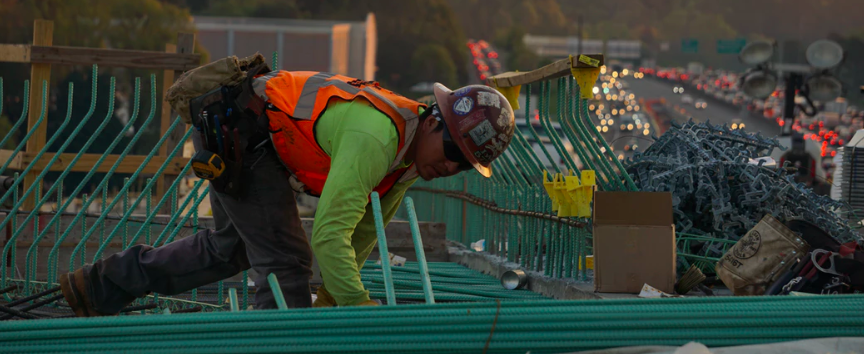 Article Name
5 Great Construction Jobs for Veterans
Description
Constructions jobs are an awesome fit for veterans who are looking for work. Check out our list of 5 great construction jobs for veterans
Author