[fusion_builder_container hundred_percent="no" equal_height_columns="no" menu_anchor="" hide_on_mobile="small-visibility,medium-visibility,large-visibility" class="" id="" background_color="" background_image="" background_position="center center" background_repeat="no-repeat" fade="no" background_parallax="none" enable_mobile="no" parallax_speed="0.3″ video_mp4="" video_webm="" video_ogv="" video_url="" video_aspect_ratio="16:9″ video_loop="yes" video_mute="yes" video_preview_image="" border_size="" border_color="" border_style="solid" margin_top="" margin_bottom="" padding_top="" padding_right="" padding_bottom="" padding_left=""][fusion_builder_row][fusion_builder_column type="1_1″ spacing="" center_content="no" hover_type="none" link="" min_height="" hide_on_mobile="small-visibility,medium-visibility,large-visibility" class="" id="" background_color="" background_image="" background_position="left top" background_repeat="no-repeat" border_size="0″ border_color="" border_style="solid" border_position="all" padding="" dimension_margin="undefined" animation_type="" animation_direction="left" animation_speed="0.3″ animation_offset="" last="no"][fusion_text]
1. Spitfire
This mass-produced, single-pilot fighter was an essential component in maintaining aerial dominance throughout World War II. This unique plane saw incredible action at the hands of some epic pilots and is responsible for taking down several enemy aircraft during the Battle of Britain.
Powered by a Merlin engine and capable of reaching a maximum speed of 360 miles per hour, the Spitfire could blaze its eight wing-mounted, 0.303-inch machine guns at the touch of a button.
2. F-14 Tomcat
Famous for its central role in Tony Scott's Top Gun, the F-14 was the Navy's go-to jet fighter for several decades. Designed as a long-range interceptor, the Tomcat is capable of speeds in excess of Mach 2.
The Tomcat was so well-designed and capable that the Navy had to expressly prohibit pilots from performing five aerial maneuvers. This list of forbidden stunts includes some negative-G maneuvers and rolling with an angle of bank change more significant than 360 degrees — all made possible by the Tomcat's extreme performance.
3. F-4 Phantom
This twin-engine, all-weather plane hit top speeds faster than twice the speed of sound using two General Electric J79-GE-17 engines, making it one of the most versatile fighters ever built. Introduced in 1960, the Phantom became famous as it completed missions over the jungles of Vietnam.
The Air Force, the Navy, and the Marine Corps all used the Phantom to test various missile systems due to its well-manufactured configuration.
4. EA-18G Growler
When a mission requires that the opponent's air-defense systems be rendered useless so that allied forces can get in undetected, the EA-18G Growler gets called up. This sentinel of the skies is equipped with receivers on each wing tip, which give it the ability to search for radar signals and locate an enemy's surface-to-air missile systems.
If a threat is detected, the Growler activates one of three jamming pods stored underneath the jet's centerline. This overwhelms ground radar by sending out electronic noise, allowing coalition aircraft to sneak by undetected.
5. F-117 Nighthawk
The Nighthawk was the first aircraft designed to exploit low-observable stealth technology. This sneaky aerial marvel first arrived on the market in 1982 and was discreetly utilized during the Gulf War.
The well-designed aircraft was equipped with a payload of two 2,000-pound GBU-27 laser-guided bombs that crippled Iraqi electrical power stations, military headquarters, and biological, chemical, and nuclear weapons plants.
6. SR-71 Blackbird
Lockheed Martin developed the SR-71 Blackbird as a long-range reconnaissance aircraft that could hit air speeds of over Mach 3.2 (2,455 mph) and climb to an altitude of 85,000 feet. In March, 1968, the first operational Blackbird was flown out of Kadena AFB in Japan.
With the Vietnam war in full swing, Blackbird was to conduct stealth missions by gathering photographs and electronic intelligence against the enemy.
[/fusion_text][fusion_text]
This article originally appeared on We Are The Mighty
More From We Are The Mighty
5 Reasons Why Troops Stick Together After the Military
4 Reasons Why Showering On Deployment is Disgusting
7 of the Greatest Songs Every Veteran Knows
6 Things You'd Take Back Before Leaving the Military
6 Dumb Things Veterans Lie About on the Internet
Follow We Are The Mighty on Twitter
READ NEXT: 10 OF THE MOST INTENSE BATTLES IN US HISTORY

[/fusion_text][/fusion_builder_column][/fusion_builder_row][/fusion_builder_container]
Summary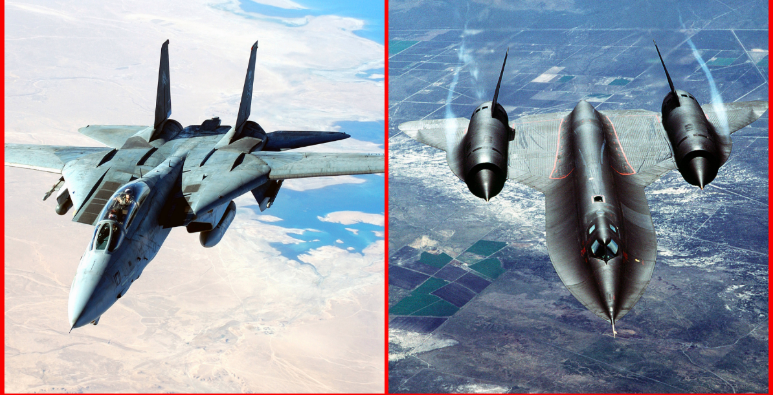 Article Name
6 of the Most Game Changing Military Planes Ever
Description
These are the military planes that forever changed the way the United States fights wars and maintains superiority over enemies.
Author