SPONSORED
Banking jobs offer a diverse field with many kinds of career opportunities for veterans.  These jobs are a way to take advantage of skills learned in the service. These jobs require attention to detail, responsibility, accountability, and a service-oriented attitude that places customers first. Potential employees must also be able to pass a background check, as most banks use that as a way to screen their applicants.
When a person walks into a bank branch they usually interact with a teller or manager. Tellers are entry level banking jobs that require a short period of on the job training. The job requires attention to detail, the ability to learn quickly, and customer service skills. Tellers are members of a team under the leadership of a head teller and branch manager, it is not unlike the experience of serving as a squad member.
Tellers
Tellers must be able to count money quickly and accurately, and they must carry themselves in a professional manner, as they frequently interact with customers. Because it is an entry level role, teller jobs are a good way to get your foot in the door with larger companies. It can lead to other job opportunities or advancement to junior level management. Many of these jobs are also part time or floating between several locations if flexibility is a goal.
Personal Bankers
Personal bankers are employees who manage transactions for customer accounts. They work with businesses and individuals. Their primary role is to work with customers including bringing in new business for branches and retaining customers they already have. Bringing in new business means that personal bankers must be able to talk to people they may not know and may not have done business with before. It requires good sales skills and a willingness to meet new people.
Loan Officers
Loan officers work on processing applications for credit from customers. They can work with businesses or individuals on commercial, mortgage, or business loans. These jobs usually require a bachelor's degree or related work experience. Loan officers must be good at processing paperwork, having good attention to detail, and must be self-motivated. They will also interact with customers regularly and must also have good interpersonal skills.
Banks have a large number of employees who support operations and do not interact directly with customers.
READ NEXT: EMPLOYMENT SUCCESS AFTER THE MILITARY

There are employees to process transactions, which is important since banks have many cash transactions. There are also employees who process and approve applications for loans and accounts of various types. All of these jobs have other employees who review and provide a secondary control.
Analysts
In addition to operations personnel, banks also have analysts. For example they monitor areas such as compliance, risk, and reporting. Banking is heavily regulated. Compliance analysts are responsible for monitoring the procedures and policies implemented by the bank. Risk analysts measure the financial health of the bank and recommend ways to reduce these potential risks.  Both these jobs require a bachelor's degree and some kind of financial background.
While these jobs are not unique to banks, banks employ a large number of people who specialize in accounting, auditing, or information technology. Because of the nature of the business, banks require the tools to process a large number of transactions and they need these to be processed without error every time. As a result they need IT people to build the systems and accountants or auditors to validate that these systems comply with laws and regulations.  
In these jobs it helps to be good with computers. Banks have their own technology and information systems.  If you can learn new things quickly it will benefit you.
For people interested in a variety of roles or people who are interested in a career in operations management with banks, many offer developmental programs. In these programs employees will rotate within departments and gain hands on experience.
These programs typically run 12 to 24 months. Many of them will be based near the bank's corporate headquarters.
People who work the banking world need to have good attention to detail, good math skills, and strong abilities to build and follow processes.
People who work in retail banking with customers also need to have good customer service skills. These jobs at banks are all jobs that relate in some way to other people's money. Banking can provide another way to be a member of a team in a highly visible, challenging industry.
Companies Hiring for Banking Jobs
BMO Harris Bank: BMO Harris Bank provides a broad range of personal banking products and solutions through over 600 branches, and fee-free access to over 43,000 ATMs across the United States.
VIEW BANKING JOBS WITH BMO HARRIS
KeyBank: KeyCorp, based in Cleveland, Ohio, is one of the nation's largest bank-based financial services companies, with assets of approximately $93.8 billion.
VIEW BANKING JOBS WITH KEYBANK
Wells Fargo: Wells Fargo & Company (NYSE: WFC) is a diversified, community-based financial services company with $1.9 trillion in assets.
VIEW BANKING JOBS WITH WELLS FARGO
*Companies Listed in this Article Are Paying Advertisers
READ NEXT: FINANCIAL ADVISOR FOR VETERANS

Summary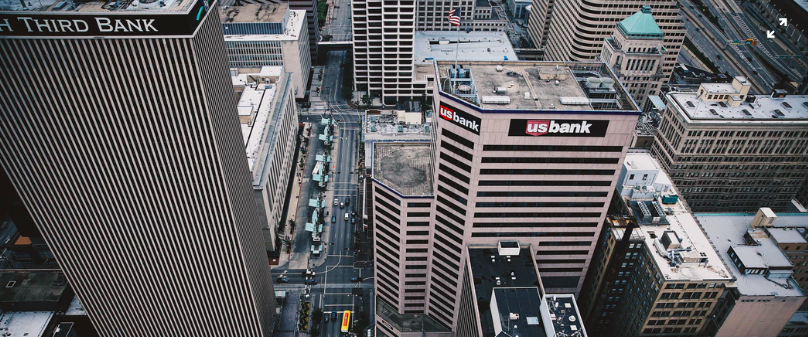 Article Name
Banking Jobs for Veterans: A Brief Overview
Description
Banking jobs offer veterans a diverse and competitive industry in which they can use many of their hard and soft skills. Here is a brief overview of banking jobs for veterans.
Author
Publisher Name
Publisher Logo