Over the last 10 years, we've seen an influx of military veterans transitioning their skills to entrepreneurship. In fact, according to the United States Small Business Administration's Office of Advocacy, there are approximately 2.52 million veteran-owned businesses in the U.S.
Additional statistics show the significant impact these veteran-owned businesses have on the American economy, including receipts of $1.14 trillion, employment of 5.03 million people and an estimated, annual payroll of $195 billion.
There's no question that U.S. veterans play a critical role in the development of independent and small business, not to mention the impact they have on the overall American workforce. But, what drives a military veteran to business ownership? As more veterans test the entrepreneurial waters, more time is being spent understanding why veterans are poised for business ownership.
American veterans fit the mold of business owner nicely because of a handful of factors, be it their motivation, drive, natural leadership ability, or any other special skill they've learned in military training. But, it's fair to wonder which industries are best suited for veteran business owners.
Using our knowledge of career development and workplace training, here are eight of the best industries for veteran-owned businesses.
Fitness/Physical training:
From a logistical perspective, someone who's been through basic military training is an excellent fit for an industry that focuses on physical skill and strength. But, the fitness industry is suitable to military veterans for much more than their physical abilities. Motivation, leadership, and enthusiasm are all common characteristics for military personnel and all things that translate well to the personal training and fitness industries.
Logistics:
Not only are military veterans physically skilled, they also possess some of the most logical and critically thinking minds of any profession. Military professionals are driven by executing their mission to the highest degree. The same can be said for the logistics industry, where a mission can change course at any moment because of weather delays, shipping errors and variety of other factors.
Utilizing their critical thinking skills, organization, and system-oriented approach, military veterans easily transition into the world of logistics, helping their clients get the job done.
Security:
Security services are an easy transition to make from the military, but not necessarily for the most apparent reasons. Of course the inclination to protect and serve are ingrained in military personnel the moment they arrive at basic training, but it's the skills that these men and women gain in the field that translate so well to the "guarding industry."
Intuitiveness, instinct, awareness and righteousness go hand-in-hand with military training and security services, making the two a perfect match.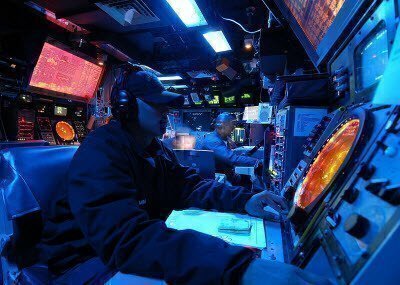 Information Technology:
Cyber security and information technology are two components of military service that often go overlooked. Sure, personnel tasked with these jobs in the military receive specialized training, but that training can go a long way in today's technology-driven world.
Even without specialized training, military veterans enter the civilian workforce with technological experience outside of sometimes even the most educated professionals. Those skills are highly recruited in the tech world, and the rapid growth of the tech industry in the last decade make it ripe for investment.
Professional Training/Career development:
Not only does professional development and career coaching benefit a transitioning military veteran, but it's one of the most parallel career moves out there. With natural leadership ability and attention to detail ingrained in them, veterans are some of the most qualified career coaches in the industry.
Starting a professional training and career coaching business also enables veterans to assist their own comrades and provide them the career transition training they need to enter the civilian workforce.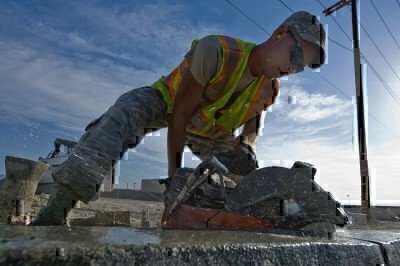 Construction/skilled trades:
Research indicates that the American workforce is severely lacking in skilled workers. From electricians to welders, to pipefitters and general contractors, young adults are dismissing the skills learned in trade school and are opting for higher education at colleges and universities.
Military veterans are a perfect fit to fill this void, as they possess the necessary skills for these industries. Not to mention, the National Center for Education and Research, the accrediting body for the construction and maintenance industries, recognizes those skills and translates them to industry credentials in the professional field.
Additional training and certifications may be required upon a military exit, but the return on investment in these skilled fields far outweighs that of other industries.
Home care/healthcare:
Military veterans are some of the most selfless human beings on the planet. Every day, they put their lives on the line for their country and its people. That kind of selflessness, compassion and self-inflicted responsibility draws easy correlations to the home healthcare industry.
By investing in an in-home care business, military veterans are able to help members of their community as well as provide companionship to some of their veteran counterparts, without requiring any medical training. The rapid and continued growth of the in-home and home healthcare industries expected over the next 10 years make this a safe investment.
Lawn and landscaping:
Who doesn't want to spend their 9-5 enjoying the outdoors? Realistically, a transitioning military veteran can start a landscaping business with very little upfront capital, a constant struggle for the average vetrepreneur. Plus, this industry allows veterans to slowly transition into business ownership by taking on as much or as little work as desired.
Sure, lawn and landscaping businesses are subject to seasonality, but many opportunities offer additional revenue streams for those winter months.
—————————————————————————————————————————————————
READ NEXT: 5 Proven Steps to Starting Your Veteran-Owned Business
READ NEXT: Are You A Veteran Entrepreneur Looking For Help? Read This First.
About the Author
John Covilli is senior vice president of franchising for Dale Carnegie. As a veteran franchise and business development leader who has spent more than a decade supporting Dale Carnegie Training offices, Covilli's expertise provides valuable insights, resources, and tools to drive growth for the Dale Carnegie brand.