[fusion_builder_container hundred_percent="yes" overflow="visible"][fusion_builder_row][fusion_builder_column type="1_1″ background_position="left top" background_color="" border_size="" border_color="" border_style="solid" spacing="yes" background_image="" background_repeat="no-repeat" padding="" margin_top="0px" margin_bottom="0px" class="" id="" animation_type="" animation_speed="0.3″ animation_direction="left" hide_on_mobile="no" center_content="no" min_height="none"][fusion_text]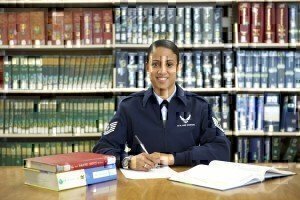 Liz Payano
Borough of Manhattan Community College
---
Area of Study: Liberal Arts
Military Branch: U.S. Army/ Air Force
Years Served: 12 years
Highest Pay Grade: E-6
MOS: GeoSpatial Intelligence
Age: 30
Tell us about yourself:
I am from the Dominican Republic and came to the U.S. at the age of about 5 years old. I grew up mostly in Pennsylvania, and always wanted to join the military since grade school. My hobbies include exploring, dancing, meeting new people, and traveling is my most favorite thing to do. I am passionate about helping others and look forward to a career that would help me do so.
What prompted you to return to school?
I want to better myself and gain more knowledge and awareness by pursuing education more than ever. Education is very important and returning back to school was always something I needed to do. I am finally able to pursue education after serving for quite sometime in the service, although as fulfilling as it was, I would like to fulfill my education hunger.
Why did you choose BMCC?
I was drawn to BMCC because of the location. Manhattan is more exciting for me than any of the other boroughs where the other colleges are located. We also have one of the largest number of veterans attending and continuing their education at this school. Being part of the Veterans Resource Center staff feels like I never left the military as far as being a family, a military family.
What military education benefits, such as the GI Bill, did you use?
The military education benefit I am using is my post 9/11 GI bill.
What has your experience been like as a student?
My experience so far at BMCC has been tremendous. I thank the VRC for the smooth acclimation into the school.
Did you face any challenges adjusting to student life?
The challenge I had was adjusting to the new generation of students that are coming in right out of high school. I am use to structure and supervising subordinates in the military ranks, strict rules and discipline, time management, and working in a tense environment. Now, everything is laid back and things are not as serious as far as what I am used to in the military.
Do you feel like your time in the military made you a better student?
Yes, the military experience has definitely made me a better person. It has taught me to be very independent and work well with others. Complete assignments on time and grooming standards held at the highest level.
What advice could you offer to other veterans choosing to pursue an education?
The main advice I have is practice patience and ask questions. We are very used to just following rules without questioning authority and now that is not the case anymore. It is easy to get lost. Do ask questions and have patience.
Any other comments?
BMCC is the best decision as far as picking which school to attend in NYC. We can say how great something is many times, but unless you come here and see for yourself, saying BMCC is great is doing no justice until you attend here yourself.[/fusion_text][/fusion_builder_column][/fusion_builder_row][/fusion_builder_container]