Vetrepreneurs do things differently. They win!
Save your spot and chat directly with a variety of franchise leaders. Join from your desktop or smartphone at any time during the event. Sign up today and get the inside scoop to success!
You leave the service with unparalleled leadership skills and a knack for transforming any project into a success. So why not take those qualities and unleash them in the business world?

By starting your own veteran-owned business or franchise, you can take charge of your future and leverage military skills into a profitable business. Our partners know veterans are a perfect fit for leading their own business. You're armed with discipline, values and integrity which are all building blocks for great success. Why not invest in an opportunity of this caliber?
Benefits:
Get access to capital

Ask questions

Learn about resources

Understand the model

Fast track your journey

Talk directly to the experts
How It Works
STEP 1: Register
Create an account and complete the registration form to gain access to this exclusive event.
STEP 2: Explore
View information about participating franchises, access resources and explore opportunities
STEP 3: Attend
Log in and join the chat from any device, engage directly with the experts.
STEP 4: Chat
Connect with representatives for 1-on-1 chats.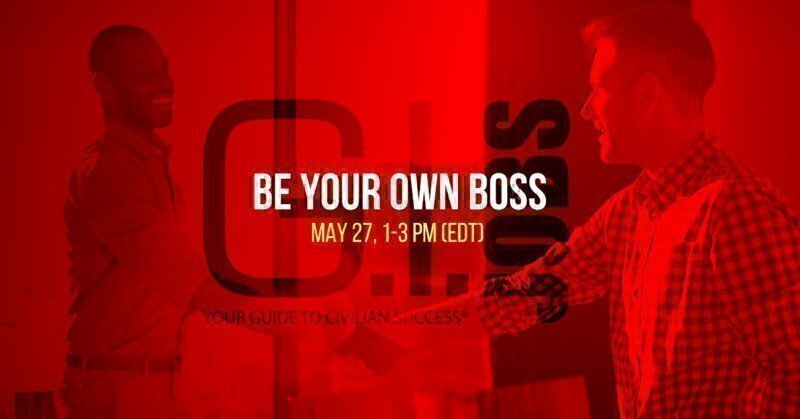 Date: May 27th 2020
Time 1pm-3pm EST
Registration link: GIJobs.com/beyourownboss
READ NEXT
11 Things to Keep You Occupied & Productive During Quarantine
7 Movies to Watch While Quarantined
The Real Life Story Behind Saving Private Ryan