If your snack routine has gotten stale, Coast Guard veterans Kathleen and James Rolin suggest trading in your protein bars for munchies with a bit more crunch.
The Rolins are owners of Cowboy Cricket Farms, a business focused on changing the nation's food culture one bug at a time. The couple began farming wholesale crickets in early 2017 and soon transitioned into producing cricket-based food. Two years later, their biggest challenge is expanding a partner farmer network to match demand for their dehydrated crickets, Cricket Powder and Chocolate Chirp Cookies.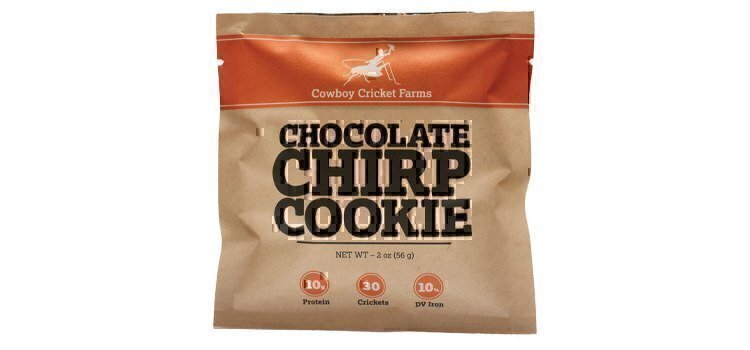 "Our production from last year has gone up 1200%. We're still nowhere close to producing enough crickets to keep up with demand." — James Rolin
Since meeting in the Coast Guard, Kathleen and James have traveled a winding road to farming crickets near Bozeman, Mont. After separating from the service, they purchased a family entertainment center near Detroit. But when a lingering recession crippled the city's economy, their family fun center was caught in the downdraft. The business went under in 2013, forcing the couple into bankruptcy.
In 2014, they moved to Montana to be closer to family and then found their "forever" home in Bozeman after enrolling at Montana State University (MSU). A nutrition science major, Kathleen Rolin was introduced to edible insects at MSU's annual "bug buffet," but she admits to walking away hungry.
Watch our video interview with Kathleen and James Rolin.
"I wasn't adventurous at all. There was a cookie made with mealworms, but they didn't do a good job hiding the mealworm. You could see it right in the middle. I had our 2-year-old son with me. I ate around the worm and then handed him the rest of the cookie. He ate it no problem." — Kathleen Rolin
Rolin, however, came away convinced insects could be an environmentally sustainable food source. She persuaded James they should farm crickets for human consumption. Part of her motivation was the fact the family personally had experienced "food insecurities" after struggling to keep their business afloat in Detroit.
"We definitely learned the necessity of food and quality food," Rolin explains.
Even so, she admits crickets are an acquired taste.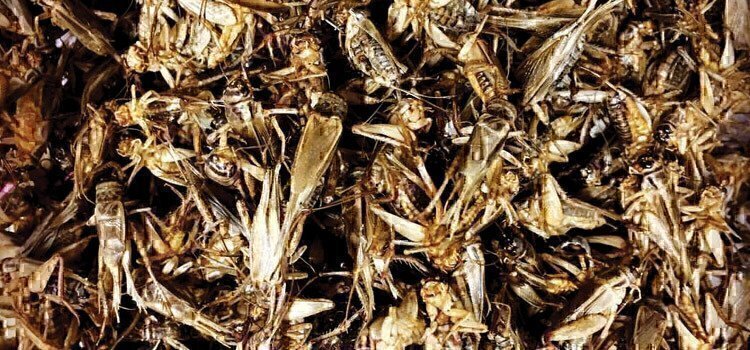 "It took me a good month before I would try them," said Rolin, acknowledging the "ick" factor of staring down a morsel consisting of antennas, eyes and segmented legs. "Some people say it tastes like a potato chip. I like to say it tastes more like a sunflower seed or a nut. Dehydrated crickets have a great crunch to them."
While crickets aren't a staple in American pantries, James Rolin points out the insect is on menus in 80% of cultures worldwide. Part of the appeal is its nutritional value. Pound for pound, crickets have as much protein as beef and an equal amount of essential amino acids while also being high in omega-3 fatty acids and B12 vitamins.
"You combine all that together and it's really a kind of a super food," said Rolin, who currently serves in the Montana Army National Guard.

Cricket farming also is environmentally friendly, using 2060 times less water, 14 times less feed and 1% less land than cattle farming. Crickets also produce 80 times less methane.
Marine Corps veteran Michael Ergo, director of North Bay Vet Center near San Francisco, was among Cowboy Cricket Farms first customers. He believes insects are key to feeding an ever-growing world population.
"Alternatives to traditional sources of protein will have to be found," said Ergo, an endurance sport athlete who is a Cowboy Cricket Farms social media influencer. "Crickets and other insects will take center stage of that protein source just because of the practicality of it."
Having eaten both a live toad and lizard during infantry training, Ergo contends chomping on crickets—available from Cowboy Cricket Farms in plain, mesquite, mango chili, wasabi and cinnamon flavors—"is not a big leap."
"A cricket is nothing compared to that," said Ergo, who calls his support for Cowboy Cricket Farms a "triple win" because the veteran-owned business treats crickets humanely while producing a high-protein food that has minimal environmental impact.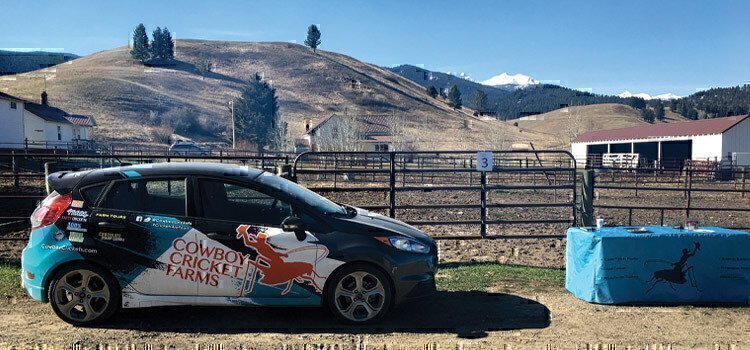 For those who can't make the jump to eating whole crickets, Cowboy Cricket Farms offers two easier-to-swallow alternatives. Chocolate Chirp Cookies were created to introduce Cowboy Cricket Powder to the MSU community, but quickly became a best-selling retail item. The post-workout recovery snack contains 10 grams of complete protein—or the equivalent of 30 crickets—in a soft and chewy chocolate chip cookie. Cricket powder, meanwhile, can provide a protein boost when added to smoothies, baked goods or other foods.
The Rolins credit a trifecta of veteran-entrepreneur networks—Patriot Boot Camp, Bunker Labs and the Greater Philadelphia Veterans Network—for providing them with resources and support instrumental to their startup's growth. Kathleen Rolin's advice to other vetrepreneurs is to reach out to veteran networking groups for assistance.
"It can feel very lonely and even depressing when you are a struggling entrepreneur, but you are not alone and your fellow veteran entrepreneurs love helping out, even if it's just lending and ear." — Kathleen Rolin
Today, Cowboy Cricket Farms products are sold at 60 retail locations, including MOM's Organic Markets on the East Coast, and on Amazon.
While Cowboy Cricket Farms offers a YouTube series on farming crickets at home, Kathleen Rolins warns against making a meal of a cricket in your yard.
"There's no telling what that cricket has been exposed to and been in," she said. "Stick to farm-raised crickets. You know they are safe."
Check out this story and much more for FREE in the digital August 2019 issue of G.I. Jobs magazine!
READ NEXT
11 of the Most Dangerous Jobs in the U.S. Military
$100k Security Contracting Jobs for Veterans
Top 25 Hot Jobs for Veterans 2018