[fullwidth background_color="" background_image="" background_parallax="none" enable_mobile="no" parallax_speed="0.3″ background_repeat="no-repeat" background_position="left top" video_url="" video_aspect_ratio="16:9″ video_webm="" video_mp4="" video_ogv="" video_preview_image="" overlay_color="" overlay_opacity="0.5″ video_mute="yes" video_loop="yes" fade="no" border_size="0px" border_color="" border_style="" padding_top="20″ padding_bottom="20″ padding_left="" padding_right="" hundred_percent="no" equal_height_columns="no" hide_on_mobile="no" menu_anchor="" class="" id=""][one_third last="no" spacing="yes" center_content="no" hide_on_mobile="no" background_color="" background_image="" background_repeat="no-repeat" background_position="left top" hover_type="none" link="" border_position="all" border_size="0px" border_color="" border_style="" padding="" margin_top="" margin_bottom="" animation_type="" animation_direction="" animation_speed="0.1″ animation_offset="" class="" id=""][imageframe lightbox="no" lightbox_image="" style_type="none" hover_type="none" bordercolor="" bordersize="0px" borderradius="0″ stylecolor="" align="none" link="" linktarget="_self" animation_type="0″ animation_direction="down" animation_speed="0.1″ animation_offset="" hide_on_mobile="no" class="" id=""]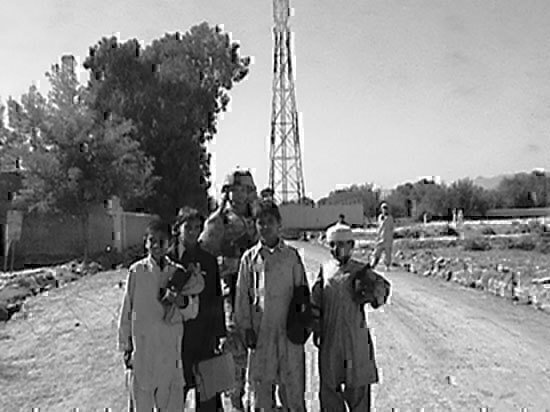 [/imageframe][/one_third][one_third last="no" spacing="yes" center_content="no" hide_on_mobile="no" background_color="" background_image="" background_repeat="no-repeat" background_position="left top" hover_type="none" link="" border_position="all" border_size="0px" border_color="" border_style="" padding="" margin_top="" margin_bottom="" animation_type="" animation_direction="" animation_speed="0.1″ animation_offset="" class="" id=""][fusion_text]Perry Russell
Age: 28
Military Service: Army National Guard (2005-2011)
Highest Rank: Sergeant (E-5)
MOS: Counterintelligence Officer (35E), Land Combat Electronic Missile System Repairer (94A)

[/fusion_text][/one_third][one_third last="yes" spacing="yes" center_content="no" hide_on_mobile="no" background_color="" background_image="" background_repeat="no-repeat" background_position="left top" hover_type="none" link="" border_position="all" border_size="0px" border_color="" border_style="" padding="" margin_top="" margin_bottom="" animation_type="" animation_direction="" animation_speed="0.1″ animation_offset="" class="" id=""][fusion_text]
Education:
• Juris Doctor, May 2016
• Undergraduate Degree: Criminal justice, University of South Carolina, 2013

[/fusion_text][/one_third][one_full last="yes" spacing="yes" center_content="no" hide_on_mobile="no" background_color="" background_image="" background_repeat="no-repeat" background_position="left top" hover_type="none" link="" border_position="all" border_size="0px" border_color="" border_style="" padding="" margin_top="" margin_bottom="" animation_type="" animation_direction="" animation_speed="0.1″ animation_offset="" class="" id=""][title size="2″ content_align="left" style_type="single solid" sep_color="" margin_top="" margin_bottom="" class="" id=""]Personal Stats[/title][/one_full][one_half last="no" spacing="yes" center_content="no" hide_on_mobile="no" background_color="" background_image="" background_repeat="no-repeat" background_position="left top" hover_type="none" link="" border_position="all" border_size="0px" border_color="" border_style="" padding="" margin_top="" margin_bottom="" animation_type="" animation_direction="" animation_speed="0.1″ animation_offset="" class="" id=""][fusion_text]
How do you relax? I like to fish, work out and spend time with my wife, Skyler.
Childhood dream job? I wanted to be a Teenage Ninja Turtle. This may not be a typical job, but it was the one that I wanted.
First job you ever had? I did some home repair work with my uncle when I was about 12 years old.
 [/fusion_text][/one_half][one_half last="yes" spacing="yes" center_content="no" hide_on_mobile="no" background_color="" background_image="" background_repeat="no-repeat" background_position="left top" hover_type="none" link="" border_position="all" border_size="0px" border_color="" border_style="" padding="" margin_top="" margin_bottom="" animation_type="" animation_direction="" animation_speed="0.1″ animation_offset="" class="" id=""][fusion_text]
Worst job you ever had? The worst job I ever had was working for Arby's. The actual job wasn't so bad, only the customers.
If you could have dinner with three people, who would they be? I would have dinner with Sir Richard Branson, Mark Wahlberg, and Elon Musk.
 [/fusion_text][/one_half][/fullwidth][fullwidth background_color="" background_image="" background_parallax="none" enable_mobile="no" parallax_speed="0.3″ background_repeat="no-repeat" background_position="left top" video_url="" video_aspect_ratio="16:9″ video_webm="" video_mp4="" video_ogv="" video_preview_image="" overlay_color="" overlay_opacity="0.5″ video_mute="yes" video_loop="yes" fade="no" border_size="0px" border_color="" border_style="" padding_top="20″ padding_bottom="20″ padding_left="" padding_right="" hundred_percent="no" equal_height_columns="no" hide_on_mobile="no" menu_anchor="" class="" id=""][fusion_text]When he enlisted, Perry Russell never had any doubt where he was going. He was going to school. He joined the Army National Guard so his dad wouldn't have to pay for his education. "My dad most likely would have helped me pay, but hard work was a lesson I learned very young from all my uncles, my grandad and my dad," he says. "I wanted to earn it. I wanted to feel like I deserved it."
He wasn't disappointed. He served as a squad leader stateside and trained the Afghan National Police while deployed. When he came home and took off the uniform, he struggled to adjust. Today he's studying for the bar exam after earning his law degree from Florida Coastal School of Law in Jacksonville, Fla., and receiving the Phyllis Stansell Professionalism and Ethics award and graduating Pro Bono Honors in May. We asked Russell about his journey from combat to the courtroom.
What were some of your duty stations?
Fort Sill, Oklahoma; Redstone Arsenal, Alabama; Camp Arifjan, Kuwait; Camp Clark, Afghanistan
What was the most memorable experience you had in the military?
The first time we took indirect fire while I was deployed. I can still remember the sounds of rocks and shrapnel hitting the bunker, the smell of gunpowder, sweat rolling off my head, the cold cement that I was leaning on, the dust in my eyes. I remember looking out the bunker and seeing people that were frozen up and one of my sergeants yelling for me and a few others to grab people and force them into the bunker. After it was over, I remember sleeping like a baby for two hours and starting my day the next day. While we went on to take countless more days and nights of indirect fire, direct fire and IEDs, the first night of enemy contact is the one I remember most vividly.
What was the biggest challenge you faced?
Coming home and feeling like I couldn't relate to anyone and the fear in the back of my head that everyone thinks that you become crazy when you go over there.
Why did you decide to separate?
I felt like I wasn't in control of my own life. If I had something I wanted to do, the military could interfere at any time and trump my plans. I did not want to do that for 20 or 30 years.
What was your exit plan?
My exit plan was the same as my entry plan. As soon as I got out I wanted to go to school.
What did you do after you separated?
Right after I separated, I began to work at a factory that made air conditioners for homes. I worked there during a summer. When that summer was over, they would not change my hours so I could go to school. I quit and worked at a car wash in my hometown and started college shortly after.
When and why were you attracted to a career in law?
While in undergrad, one of my professors told me that I had the charisma and compassion to be a great advocate. After some nudging and support from my professor and my then girlfriend, now wife, I finally decided to take the LSAT. At the time, I saw many lawyers fighting for others or beliefs that they had. I wanted to do the same.
How did you research law schools?
I knew that I wanted to stay in the South. I used to visit some of my family in Florida so I decided I wanted to come here.
Why did you decide to attend Florida Coastal School of Law?
I had a great experience with the Wounded Warrior Project when I came home from Afghanistan. I found out that the headquarters was right down the road from Florida Coastal. After I applied and got in, my next step was to give back to Wounded Warrior because they gave to me.
What kind of law do you want to practice?
Some kind of transactional law.
How does your military experience help you as a law student?
The military's focus on attention to detail has helped me the most. The importance of attention to detail is expressed constantly in the military. I found that attention to detail is just as important for studying, for actual practice and it is important for making bonds with your client.
Are you using the Post-9/11 GI Bill to finance your education?
Yes
If you are using the Post-9/11 GI Bill, has it covered all of your expenses?
No
How are you making up the difference?
I got scholarships and a relatively small amount in loans.
What advice would you offer to service members who are considering using their GI Bill?
I would tell them not to think about it and just do it. I know of many vets that do not use this amazing benefit that is well-deserved.
Are there any blunders you would urge service members transitioning to a post-military education to avoid?
I would tell them to apply for whatever money as soon as possible. Sometimes, the GI Bill will get behind and won't be able to pay as soon as one would need it.
What would you expect from a school that is designated Military Friendly®?
I had no idea what to expect. I thought it was just awarded to schools that have an unusual amount of military students. I was wrong. As soon as I got to Florida Coastal, I was contacted and the school linked me up with a second year law student, a fellow veteran, to be my mentor. This guy helped me to want to get involved, develop study plans, and  with how to balance "normal life" with my law school life.
What makes Florida Coastal School of Law a Military Friendly® School?
The faculty and staff help make Florida Coastal a Military Friendly® School. There are many professors that are veterans and they are always willing to give advice, talk about their "glory days," or just sit and listen about yours. Florida Coastal has an open door policy when it comes to the professors and they are always there to make you feel like family.
Great Advice! The best advice he got was from his wife: Be persistent and don't give up. There is always an open door somewhere, don't quit if it gets hard. His best advice for you? "Don't wait until the last minute to try to figure out what you want to do," he says.[/fusion_text][/fullwidth]