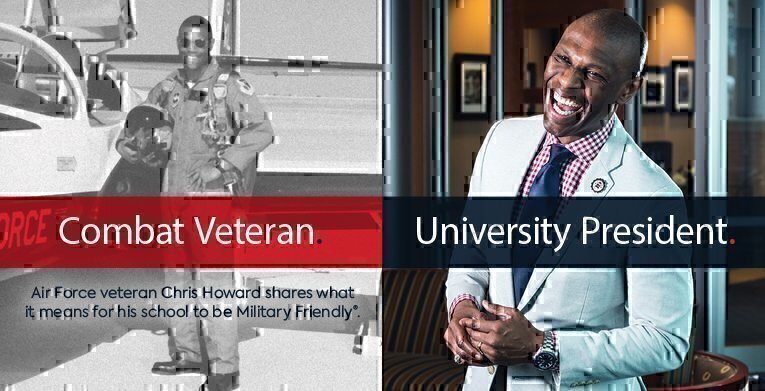 When is the last time you had a conversation that changed you for the better?
When was the last time you connected with a person willing to share of themselves, and what they shared made a difference?
Who was the last person who took nothing from you, gave you everything they had in the moment of that exchange, and left you better for having met you?
My conversation with Dr. Christopher Howard, the eighth president of Robert Morris University and an Air Force veteran, was one of those moments … because he is one of those people. You can Google his background, and I encourage you to do so, and you will undoubtedly be as impressed as I was in reading about his accomplishments, as we should be. But if all you are is impressed … or perhaps a little jealous, then you are missing something important and rare.
It is my privilege to share my brief moments with Howard, moments that filled the time and space of our conversation entirely; and it is my hope to share with you the heart he opened to me in a way that will make a difference as you tackle the challenge of your military transition.
One of the most challenging things to do is to follow in the steps of another, especially someone who has accomplished far more than the average person. What I hoped to accomplish in speaking with Howard was to seek his answers to two specific questions, and in so doing to somehow deconstruct the path he took so that others might be able to follow: What should you look for in an institution of higher learning? What should you look for in yourself?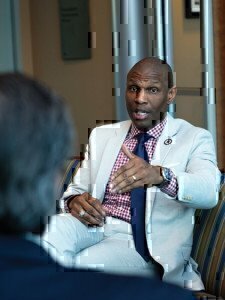 WHAT SHOULD YOU LOOK FOR IN AN INSTITUTION?
One of the questions I asked of Howard focused on his role and leadership plans as president of Robert Morris University (RMU). As a veteran, one would expect him to have a well-defined strategy for building a solid program to support veteran students, and as a eight-year recipient of the Military Friendly® School designation, Robert Morris University should present solid ground for such a program to grow. Immediately he grasped the purpose of the Military Friendly® program.
"You can hang your shingle and say you are Military Friendly®, but the proof is in the outcomes. If a school isn't putting their own skin in the game, they aren't serious."
Indeed, for institutions that are getting it right, they take seriously their responsibility for serving their veteran and military students.
At RMU, they have long been creating pipelines for their veteran students, and as Howard notes, "Everyone wants to be Military Friendly® … I want Robert Morris to be part of the transition pipeline, from wearing the uniform and having a purpose to not wearing the uniform and having a purpose."
Yet he is highly aware that building an effective pipeline doesn't happen overnight, because a pipeline is more than just a series of identified options: "There are handoffs all along the pipeline … and there are also reach-downs into the pipeline."
[fusion_text]
"Everyone wants to be Military Friendly®… I want Robert Morris to be part of the military transition pipeline — from wearing the uniform and having a purpose to not wearing the uniform and having a purpose."
– Dr. Christopher Howard, 8th President of Robert Morris University
[/fusion_text]