Construction jobs are an ideal match for former troops who aren't ready to settle into a desk job. Most veterans don't mind getting their hands dirty. In fact, the idea of physical work is very appealing for many service members who've spent years, perhaps even decades, on active duty.
SPONSORED
Several construction jobs pay vets quite well, and we've done some of the legwork for you by vetting a few professional companies who are actively seeking to hire veterans. So let's get to work!
Outlook on the Construction Jobs Market
The construction industry covers a wide range of professions. From electricians to plumbers, iron workers and welders, the possibilities are virtually endless. And think about this fact – if there's one area that never, ever ceases to need workers, it's construction.
Every day new buildings are being put up, and old ones are torn down to make way for upgraded ones. Meanwhile, all buildings require ongoing routine maintenance to keep them in good order.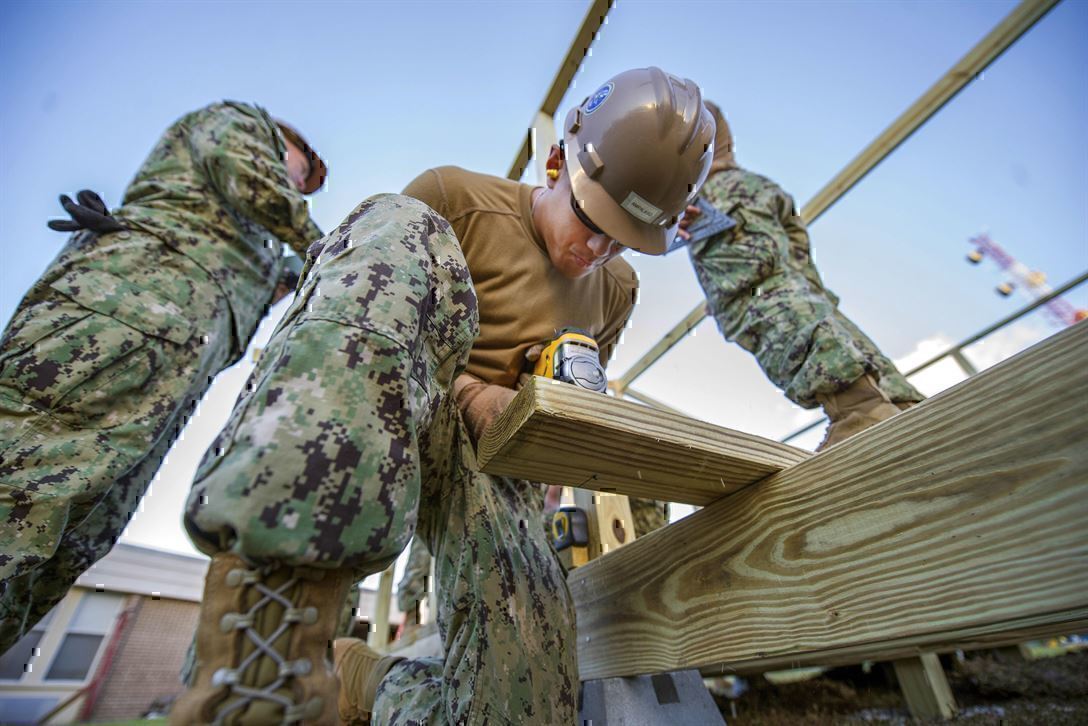 The average lifespan for an old brick and wood building is around 120 years, but more modern buildings only last half as long. So if you are a veteran considering transitioning to a civilian job in the construction industry, then once you've mastered your trade, you are virtually guaranteed a high degree of job security.
Many industries these days are slowly replacing human workers with software or robots which can do the tasks faster and cheaper. By 2030, 30% of current jobs will be lost to automation. But construction remains an area which utterly relies on real people to get the job done. In fact, according to the Bureau of Labor Statistics, the construction industry will be "one of the fastest growing industries into 2020."
Meanwhile, with all this high demand for skilled labor, there is simultaneously a shortage of qualified workers in many of the applicable fields. In other words, there's perhaps never been a better time to get in!
GET CERTIFIED FOR HEAVY EQUIPMENT OPERATION

Are You Suited for a Construction Job?

Construction companies come in all shapes and sizes, from small town local businesses to the larger contract organizations which bid on those lucrative federal jobs. Some such companies work abroad, helping erect buildings and set up other types of projects in hazardous global hotspots. So there are opportunities around the U.S. and overseas!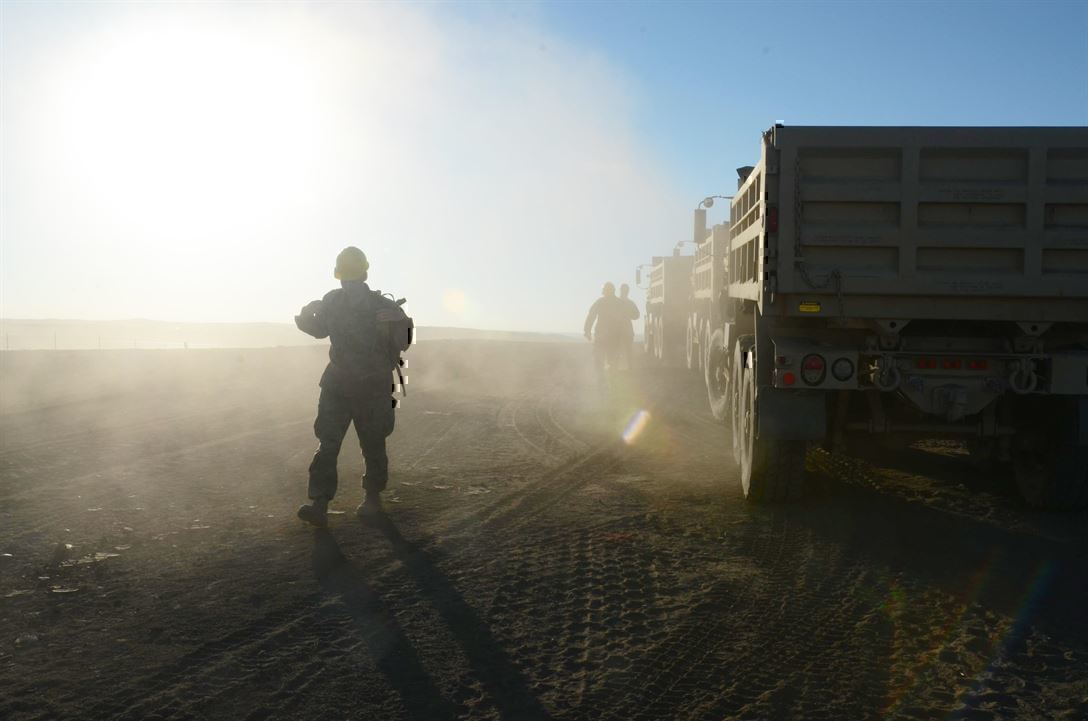 Most construction jobs do not require a four year college degree to break into, but several do require a professional certification of some type. These are often done alongside an apprenticeship, during which time one truly gains the hands-on experience needed to work alone as a qualified construction specialist.
On-the-job training is par for the course for most veterans, thus making civilian construction job training an easy enough passage, if you don't already have the necessary skill set needed to start right away. And it goes without saying, if you already worked in a construction-related field while in the military, you may already be set to start submitting your resumes with no additional training needed!
READ NEXT: HOW TO GET A JOB IN CONSTRUCTION MANAGEMENT
Meanwhile, for those of you who already have a bachelor's degree or higher, bear in mind that construction offers opportunities for advanced positions and management roles, as well. So whether you served as a commissioned officer, a junior enlisted member, or a non-commissioned officer, you will be able to find a suitable position which aligns with your background, experience, and ultimate future goals. There is literally something for everyone in this incredibly vast realm of work.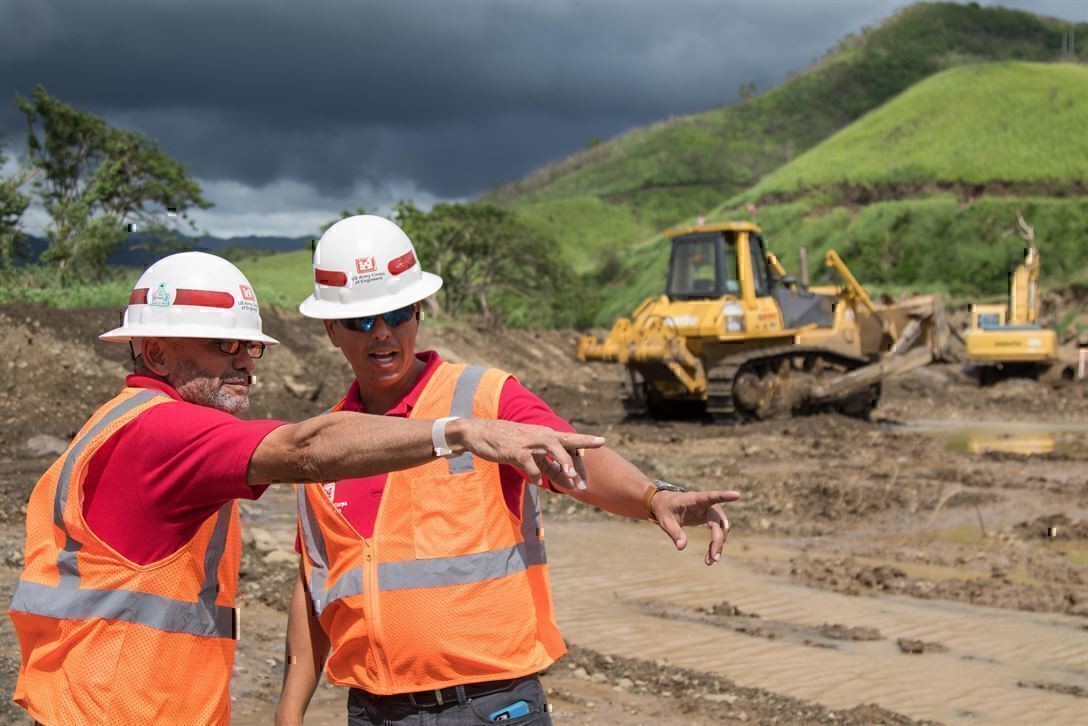 Specific Construction Jobs for Veterans


As mentioned, construction is a catch-all for numerous fields of work. But under the umbrella of "construction" we find the following jobs, to name but a select few:
Assistant Project Manager

Building Inspector

Carpenter

Civil Engineer

Concrete Laborers

Construction Foreman

Contract Administrator

Crane Operator

Drywall Installer

Electrician

Framing Carpenter

Inspector

Iron Worker

Master Plumber

Painter

Pipe Fitter

Planner

Purchasing Coordinator

Project Manager

Roofer

Safety Director

Scheduler

Surveyor

Welder
Pay Scales
One thing to bear in mind as you consider the above types of construction jobs is that these are often not "9 to 5" jobs. Long hours are something you are also used to, having served in the Armed Forces. But for civilians, many times workers who put in overtime are eligible for extra pay. So keep that in mind when considering income potential.
If you are someone who doesn't mind working overtime for extra cash, you just might get plenty of chances to do so in one of these fields! And naturally, the more specialized and skilled you become, the greater your earnings will be, too.
Because of the variety of jobs, and the wide range of experience levels, it's hard to pin down an "average salary" for "construction-related jobs." But as an example, a carpenter's "average" yearly income is $45,949-$61,323, and a master plumber's can be from $46,660-$79,000 (near the top end). Surveyors range around $60,704 and electricians vary between $40,991-$53,126.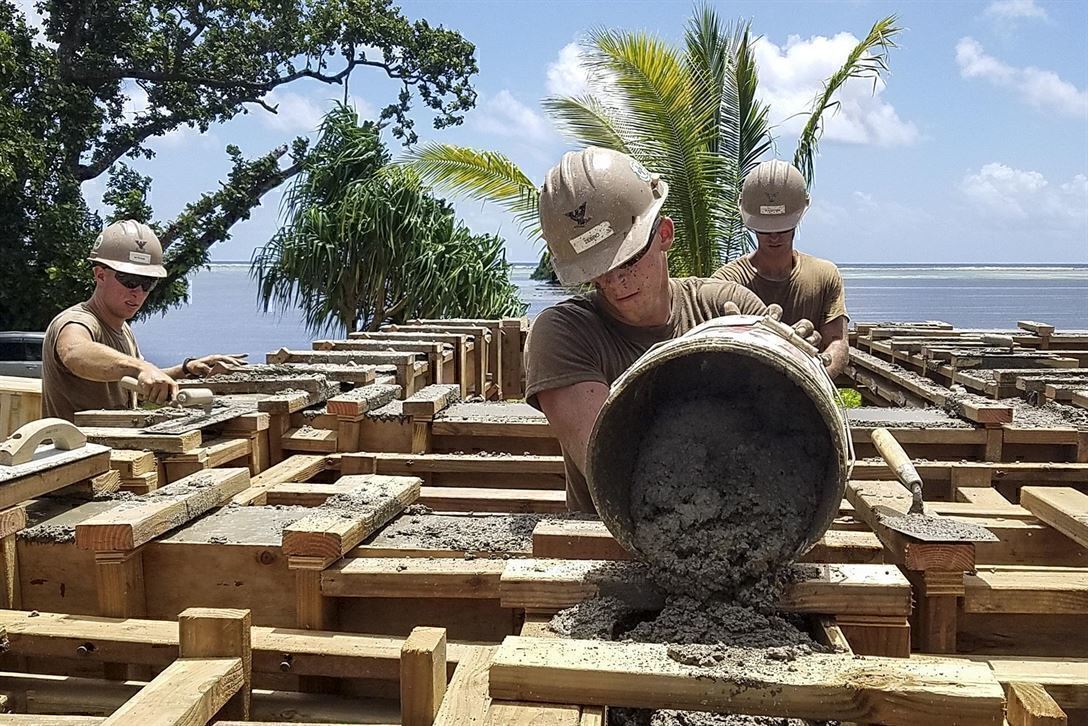 Companies Hiring For Construction Jobs
SBA Communications: SBA Communications Corporation (SBA) is a leading independent owner and operator of wireless communications infrastructure across rth, Central and South America. Founded in 1989 and headquartered in Boca Raton, Florida, SBA is listed on NASDAQ under the symbol: SBAC.
AECOM: AECOM is built to deliver a better world. They design, build, finance and operate infrastructure assets for governments, businesses and organizations in more than 150 countries.
American Water: American Water, a trusted steward of our most precious resource, treats and delivers more than one billion gallons of water to residential, commercial and institutional customers who depend upon them each day.
APi Group Inc.: APi Group Inc. is a multi-billion-dollar parent company to more than 40 independently managed life safety, energy, specialty construction and infrastructure companies in over 200 locations worldwide.
Norfolk Southern: Norfolk Southern Corporation is one of the nation's premier transportation companies specializing in freight railroading.
Companies listed in this article are paid partners
READ NEXT: IT JOBS FOR VETERANS – GET HIRED NOW

Summary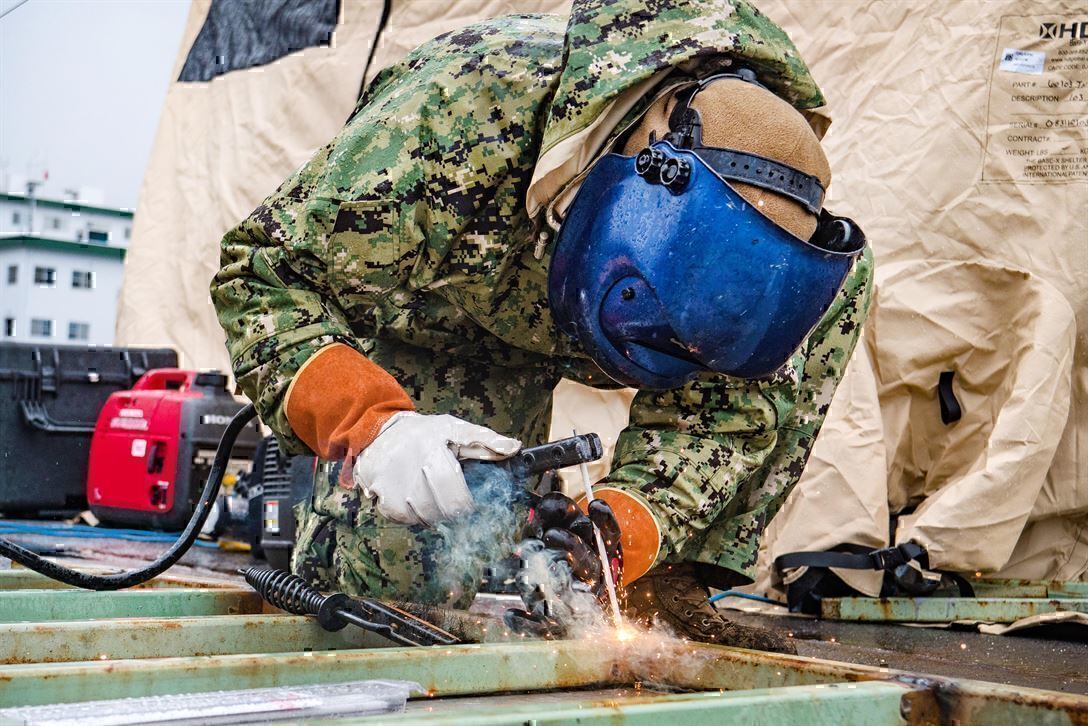 Article Name
High Paying Construction Jobs For Veterans
Description
Construction Jobs offer veterans a wide array of positions for which they can apply their military experience. Learn more about construction jobs for veterans and how to get hired now!
Author
Publisher Name
Publisher Logo