[fullwidth background_color="" background_image="" background_parallax="none" enable_mobile="no" parallax_speed="0.3″ background_repeat="no-repeat" background_position="left top" video_url="" video_aspect_ratio="16:9″ video_webm="" video_mp4="" video_ogv="" video_preview_image="" overlay_color="" overlay_opacity="0.5″ video_mute="yes" video_loop="yes" fade="no" border_size="0px" border_color="" border_style="" padding_top="20″ padding_bottom="20″ padding_left="" padding_right="" hundred_percent="no" equal_height_columns="no" hide_on_mobile="no" menu_anchor="" class="" id=""][one_third last="no" spacing="yes" center_content="no" hide_on_mobile="no" background_color="" background_image="" background_repeat="no-repeat" background_position="left top" hover_type="none" link="" border_position="all" border_size="0px" border_color="" border_style="" padding="" margin_top="" margin_bottom="" animation_type="" animation_direction="" animation_speed="0.1″ animation_offset="" class="" id=""][imageframe lightbox="no" lightbox_image="" style_type="none" hover_type="none" bordercolor="" bordersize="0px" borderradius="0″ stylecolor="" align="none" link="" linktarget="_self" animation_type="0″ animation_direction="down" animation_speed="0.1″ animation_offset="" hide_on_mobile="no" class="" id=""]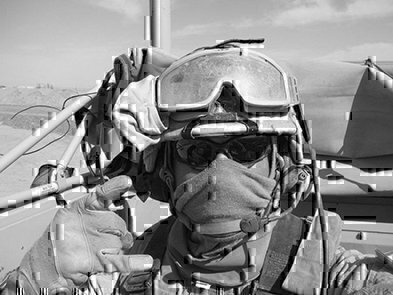 [/imageframe][/one_third][one_third last="no" spacing="yes" center_content="no" hide_on_mobile="no" background_color="" background_image="" background_repeat="no-repeat" background_position="left top" hover_type="none" link="" border_position="all" border_size="0px" border_color="" border_style="" padding="" margin_top="" margin_bottom="" animation_type="" animation_direction="" animation_speed="0.1″ animation_offset="" class="" id=""][fusion_text]Russell Rackey

Age: 36
MOS: Heavy Equipment Operator (1345), Canvasing Recruiter (8411),
Civil Affairs (0531)
Military Service: Staff Sergeant (E-6), Marine Corps (1997-2014)

[/fusion_text][/one_third][one_third last="yes" spacing="yes" center_content="no" hide_on_mobile="no" background_color="" background_image="" background_repeat="no-repeat" background_position="left top" hover_type="none" link="" border_position="all" border_size="0px" border_color="" border_style="" padding="" margin_top="" margin_bottom="" animation_type="" animation_direction="" animation_speed="0.1″ animation_offset="" class="" id=""][fusion_text]
School: Florida Diving Institute
Certifications:
PADI Master Scuba Diver Trainer, Emergency First Response Instructor, Nitrox Instructor, Specialty Instructor: Search and Recovery, Deep, Boat, Underwater Navigation, Drift, Wreck
 [/fusion_text][/one_third][one_full last="yes" spacing="yes" center_content="no" hide_on_mobile="no" background_color="" background_image="" background_repeat="no-repeat" background_position="left top" hover_type="none" link="" border_position="all" border_size="0px" border_color="" border_style="" padding="" margin_top="" margin_bottom="" animation_type="" animation_direction="" animation_speed="0.1″ animation_offset="" class="" id=""][title size="2″ content_align="left" style_type="single solid" sep_color="" margin_top="" margin_bottom="" class="" id=""]Florida Diving Institute [/title][fusion_text]
Location: Orlando, Fla.
Courses offered: PADI Rescue Diver, PADI Divemaster, PADI Professional Divemaster, PADI Instructor Development Course, PADI Professional Dive Instructor, PADI Specialty Instructor/Master Scuba Diver Trainer, Professional Staff Instructor, PADI Technical Diver, PADI Technical Rebreather Diver/Instructor
Accreditation: Florida Diving Institute has been licensed since 1989 under the Florida Department of Education and the Commission for Independent Education.
History: Florida Diving Institute was established in 1986 in Orlando, Fla., by U.S. Navy veteran and retired Master Chief Keith Mattson.
Did you know? Florida Diving Institute has maintained a PADI 5 Star Career Development Center for over 30 years. FDI is also one of the only PADI Scuba Diving facilities on the East Coast with an on-site pool.

 [/fusion_text][/one_full][/fullwidth][fullwidth background_color="" background_image="" background_parallax="none" enable_mobile="no" parallax_speed="0.3″ background_repeat="no-repeat" background_position="left top" video_url="" video_aspect_ratio="16:9″ video_webm="" video_mp4="" video_ogv="" video_preview_image="" overlay_color="" overlay_opacity="0.5″ video_mute="yes" video_loop="yes" fade="no" border_size="0px" border_color="" border_style="" padding_top="20″ padding_bottom="20″ padding_left="" padding_right="" hundred_percent="no" equal_height_columns="no" hide_on_mobile="no" menu_anchor="" class="" id=""][fusion_text]Retired Marine Corps Staff Sgt. Russell Rackey has travelled the globe many times over, but has always found himself yearning for the ocean. Whether swimming, snorkeling or diving, he has always found a second home near the water.
During his 16-year military career, Rackey held positions of heavy equipment operator, canvasing recruiter and civil affairs. Despite constant travel and a busy workload, he took every opportunity to dive.
"Diving really de-stresses you," he says. "Just shutting out the background noise of the world or the distraction of cell phones for just 30 minutes makes a world of difference. It's a whole other world in our own backyard that very few have the opportunity to see."
Transitioning from the military to civilian life had its complications. Not knowing where to really start on the career front, Rackey attended a VA career fair, where he met Keith Mattson, the owner and course director of Florida Diving Institute. They talked about different options within the SCUBA industry, Russell's passion for diving, and the opportunity to teach SCUBA, which, to Russell, was having the best of both worlds. After researching other dive programs throughout the country, Rackey decided to return to Florida Diving Institute and enroll in their next course.
"Unlike many of the other schools offering instructor courses, Florida Diving Institute seemed to be more focused on the student and not just collecting a check. They seemed to be truly invested in their students," Rackey says. "Florida Diving Institute, being a veteran-owned and operated business and school, gives service members someone they can relate to and the structure of the courses is very similar to the military in which everything is laid out and understood."
Rackey, now a graduate of the Professional Divemaster and Professional Instructor Programs, is currently working on expanding into the technical side of SCUBA and is already enrolled in the next staff instructor course, which is the newest addition to FDI's catalog and is a highly selective program. In addition to being able to teach the next generation of instructors, the staff instructor course would allow Russell to teach instructor development courses under the supervision of a course director.
"With the certifications obtained and the knowledge working in the dive industry, I would like to someday open my own dive shop," says Rackey, who is using the Post-9/11 GI Bill to cover all of his course certifications, fees, books and equipment. "Florida Diving Institute's 30+ years of operation and experience has opened my eyes to a lot of the costs and responsibilities it takes to run a shop. PADI's marketing management workshops during the instructor course also gave me a lot of insight to the diving industry and how much it takes to be successful."
Rackey's love for teaching has become an eye-opening experience as well. The biggest struggle is also his greatest accomplishment.
"What I love most is seeing an individual's fear of diving completely disappear as I teach through the course. It's truly a life-changing experience to have the trust of someone who is afraid of the unknown and to see the shift from fear to a full embrace of their love for SCUBA."
What advice to you have for veterans considering becoming a scuba diving instructor? Have a love for the water and teaching. Learn retail and equipment repair, anything to make yourself more marketable. The key is to not limit yourself to just instructing.
What did you do to prepare for leaving the military? I attended as many career fairs and looked into as many schools as possible. SEPS/TAPS were a helpful resource, much like anything offered by the military. You get what you put into the program.[/fusion_text][/fullwidth]