Serving in the Marine Corps infantry is one of the toughest jobs there is. From deploying every other year to completing the rigorous training required to hold the "03" MOS, the infantry is full of badasses. In the Marines, each infantry squad typically consists of a platoon leader, a squad leader, three fire team leaders, three SAW gunners, six riflemen, and a hospital corpsman.
A while back, we ran a similar story in which we hand-picked our top choices from fiction for each role and made a squad. You guys had a lot to say about our selections. The response was so freakin' epic that we decided to create this article in your honor, using the choices you made in the comments.
So, check out all the great characters that made the cut. You guys picked some incredible, iconic badasses — well done!
Your platoon leader: Maj. Payne
This Marine leads from the front and has an extremely effective method for taking your mind off a physical ailment — he'll break your finger.
(Universal Pictures)
Your company gunny: Bob Lee Swagger
He's an ace sharpshooter with a sniper rifle and will go through hell or high water to defeat corruption. That's why he made your fictional infantry squad.
(Paramount Pictures)
Your squad leader: Carwood Lipton
This soldier was a real-life badass. His on-screen depiction in HBO's Band of Brothers showcased his heroics and landed him in the hearts of our audience.
(HBO Films)
Three fire team leaders:
1. Dutch
If you can single-handedly kill an alien hunter deep in the jungle, you can lead "a few good men" with no problem.
(Fox Pictures)
2. Johnny Rico
This badass jumped up on a monster bug and blew it up with a hand grenade. It's pretty easy to see why he made the list.
(Sony Pictures)
3. Cpl. Hicks
Because he's not afraid of an Alien's ass, that's why!
(Fox Pictures)
SAW gunners:
1. Sgt. Barnes
He's not a leader but, like all SAW gunners, he doesn't take any sh*t from anyone.
(Orion Pictures)
2. Bane
He a backbreaking brawler like any dependable infantryman SAW gunner. Plus, he looks like he can carry the massive weapon system around all day.
(Warner Brothers)
3. "Dirty Harry" Callahan
Anyone who can fire a .357 Magnum and handle the killer recoil with one hand can carry a machine gun while serving the grunts.
(Warner Brothers)
Riflemen:
1. Axel Foley
He's funny — and infantrymen need a good laugh to survive the stress.
(Paramount Pictures)
2. Forrest Gump
He's all heart and will follow your orders exactly as you give them.
(Paramount)
3. Bryan Mills
He's got a "particular set of skills" that will have the enemy running away when he shows up.
(Fox)
4. John Wick
He's on your list because Wick is an old-fashioned badass who loves puppies.
(Lionsgate / Summit)
5. Casey Ryback
Who wouldn't want a Navy SEAL to serve in the infantry? The only training he needs is how to render a proper hand salute.
(Warner Brothers)
6. Bones Conway
This Californian is quirky as hell — and he can help purify your drinking water.
(Buena Vista)
Hospital corpsman: Franklin "Hawkeye" Pierce
Hospital corpsmen are highly-trained and treating their men seriously. Despite that, readers wanted this humorous doctor in their infantry squad.
(20th Century Fox)
This article originally appeared on We Are The Mighty
More From We Are The Mighty
5 Reasons Why Troops Stick Together After the Military
4 Reasons Why Showering On Deployment is Disgusting
7 of the Greatest Songs Every Veteran Knows
6 Things You'd Take Back Before Leaving the Military
6 Dumb Things Veterans Lie About on the Internet
Follow We Are The Mighty on Twitter
READ NEXT: THIS PILOT SHOT DOWN AN ENEMY AT PEARL HARBOR IN HIS PAJAMAS

Summary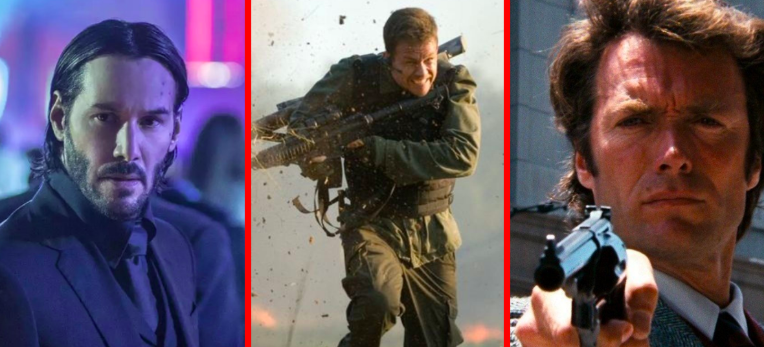 Article Name
The Movie Characters Who Make Up Your Dream Infantry
Description
We've taken your votes on who the best movie characters would be to make up your fictional infantry. Here are you awesome answers.
Author