Photo Credit: Courtesy of Seattle Seahawks
Seattle Seahawks rookie long-snapper Nate Boyer may be a long shot to make the team's final 53-man roster, but overcoming long odds is nothing new to the 34-year-old former Green Beret.
Boyer admits he was "stoked" the first time he saw a No. 48 jersey hanging in his locker at the Seahawks training facility, but he quickly re-focused on the task at hand.
"I'm really excited to be here and I am taking advantage of every second," he said after meetings at the Seahawks training facility. "I am training as much as they will let me, and on my own I am doing things to get myself to where I need to be to have a legitimate shot at competing for the job. It is work, fun work, but I am considering it like a job."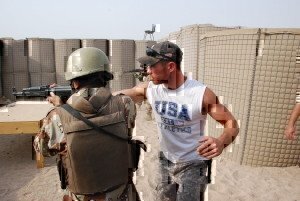 Photo Credit: Courtesy of Nate Boyer


Though multiple teams contacted him at the conclusion of the NFL draft, Boyer says it was a "no-brainer" to sign with the Seahawks as an undrafted free agent.
"In some ways, I didn't make it easy on myself, but I never do," said Boyer, a University of Texas graduate who will have to unseat a veteran long-snapper to earn a place on the Seattle roster. "This is the best team in football. Everything is built around toughness and grit. They like guys with a chip on their shoulder. In that sense it's ideal for me, but at the same time it means I am competing with guys with the same mindset who have done it at a high level for a long time."
Boyer served six years in the Army, with tours in Iraq and Afghanistan, before deciding in 2010 to walk-on to the Texas football team. At the Longhorns' tryout, Boyer had two strikes against him. He was 29 years old – a decade older than most first-year college students – and, more importantly, he never had played a down of high school football.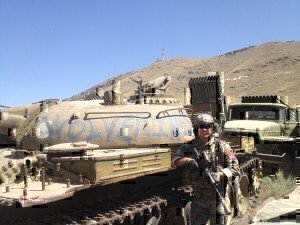 Photo Credit: Courtesy of Nate Boyer


What he lacked in skills, Boyer made up for in grit, determination and leadership, so much so that then-Longhorns coach Mack Brown was willing to give the undersized athlete a chance as a walk-on safety.
"You always want to give back to our military guys," Brown explained. "We thought it would be great to give him a shot. He was older and we thought his leadership skills would be good for our team."
Boyer red-shirted his first season and played in one game on special teams the following year as a redshirt freshman. When Boyer asked Brown about his chances of ever playing in the Longhorns' secondary, the coach pulled no punches and told the 5-11, 195-pound athlete he did not have the skills to crack the game-day lineup.
"He wasn't as talented as a lot of players on our defense," Brown explained. "We had a lot of great players at that time in our secondary."
Boyer told Brown his goal was to make an impact on the field, but the head coach had his doubts that could happen. Brown said he told Boyer, "You are helping us out. You are being a good teammate."
For Boyer, that wasn't enough. The Longhorns were graduating two long-snappers, and Boyer decided he would win the job to replace them. There was one obstacle to overcome, however. Boyer had never snapped a football. Undeterred, he taught himself to deep snap and won the starting job in 2012, playing in the final 12 games as the snapper on point-after-touchdowns and field goals.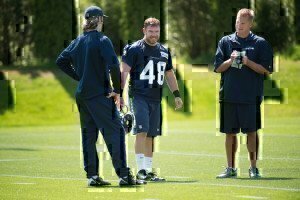 Photo Credit: Courtesy of Seattle Seahawks


Though Boyer had joined the 19th Special Forces Group of the Texas National Guard and spent the summers of 2013 and 2014 deployed to Afghanistan, he continued to refine his deep-snapping skills while deployed by snapping into goal posts and creating a target out of plywood.
Boyer says he had no doubt he would find a way to contribute to the Longhorns' success.
"To do anything great you have to sacrifice an incredible amount," Boyer said. "You have to be willing to give up things, so during any time off I had overseas, I would go snap a football for a half-hour instead of watching an episode of 'Entourage' or playing video games. Other guys sit around and B.S., and there's nothing wrong with that, but what I wanted meant every spare moment I had was going to be focused on football and extra time in the weight room."
Boyer ultimately played in 38 consecutive games for the Longhorns, recording more than 500 snaps for Texas without one bad snap.
Boyer was a two-sport athlete (baseball and basketball) at Valley Christian High School in Dublin, Calif., which did not field a football team. However, Boyer says he learned the true meaning of teamwork while in the military. He also credits his Special Forces experiences with providing lessons in trust and selflessness that laid the foundation for him to become one of the oldest athletes to play Division I college football.
"You have to have trust in your teammates in the military, especially when you are deployed and working with a Special Forces team," the former staff sergeant said. "You have to trust that they are going to do their job, and then you do your job and everybody stays in their lane. Everything is all about serving for the guy next to you, that selfless mindset. That's why I eventually was able to play college football even though I was 29. I knew what it would take and what I would have to sacrifice to make it happen."
A would-be filmmaker, Boyer is following a unique script for his own life. After graduating high school in 1999, he worked on a fishing boat in Southern California and did other odd jobs to fund month-long backpacking trips across Europe. After September 11th, he participated in relief work in the Darfur region in Sudan, an experience that motivated him to join the military.
"I had gained this patriotism and realized how fortunate we are for what we have," said Boyer, who received a Bronze Star for service in Iraq in 2008.
At Texas, Boyer excelled on the field and in the classroom. He earned his undergraduate degree in kinesiology in 2013 and received a master's degree in advertising in December 2014, earning first-team academic All-Big 12 honors following the 2012, 2013 and 2014 seasons.
While Boyer's goal one day is to make films that spotlight "unsung heroes" and "situations that need attention," the next act in his own football life story is continuing to be written.
"I think he's going to be able to hit somebody," Seattle head coach Pete Carroll said of his newest Seahawk, who has added 25 pounds since leaving college. "It's a great opportunity for us to have a guy come to the program with his background. We cherish competitors, we cherish tough guys, we cherish guys that can overcome odds, and he's done all that. We'll see what happens. Gresh [starter Clint Gresham] better get ready."
READ NEXT: Getting Started on Transition: What to Do While Still in Service