[fusion_builder_container hundred_percent="no" equal_height_columns="no" menu_anchor="" hide_on_mobile="small-visibility,medium-visibility,large-visibility" class="" id="" background_color="" background_image="" background_position="center center" background_repeat="no-repeat" fade="no" background_parallax="none" parallax_speed="0.3″ video_mp4="" video_webm="" video_ogv="" video_url="" video_aspect_ratio="16:9″ video_loop="yes" video_mute="yes" overlay_color="" video_preview_image="" border_size="" border_color="" border_style="solid" padding_top="" padding_bottom="" padding_left="" padding_right=""][fusion_builder_row][fusion_builder_column type="1_1″ layout="1_1″ background_position="left top" background_color="" border_size="" border_color="" border_style="solid" border_position="all" spacing="yes" background_image="" background_repeat="no-repeat" padding="" margin_top="0px" margin_bottom="0px" class="" id="" animation_type="" animation_speed="0.3″ animation_direction="left" hide_on_mobile="small-visibility,medium-visibility,large-visibility" center_content="no" last="no" min_height="" hover_type="none" link=""][fusion_text]
One of the perks of many military jobs is getting to work with your hands, which is partly why auto mechanic jobs are great for veterans! Many veterans have received technical school and On The Job training in mechanical fields, so if you are one of those then perhaps a job in automotive mechanics is calling your name! 
Sponsored
As anyone who has worked on cars knows, there's a lot more to it than just turning a wrench. Understanding the fundamentals of auto mechanics is not necessarily beyond the comprehension of most Americans today, but it just isn't something a lot of folks want to deal with. The vast majority of people don't bother to change their own oil much less try to conquer something more complex.
They prefer to drive their car to a shop and pay a mechanic to take care of their issues for them, so they can get back on the road without getting grime under their nails. But where are all these mechanics coming from? And as automotive technology changes, who is going to specialize in the areas needed to work on tomorrow's cars? Maybe you!
Many service members are truly perfect candidates for auto mechanic jobs. Mechanics earn a decent wage and some go on to open their own shops and hire employees who work for them. Whatever your ambition, there's a ton of options awaiting you.
So let's review a few, then we'll offer up some companies who happen to be hiring military veterans as you're reading this!
Outlook on the Auto Mechanic Jobs Market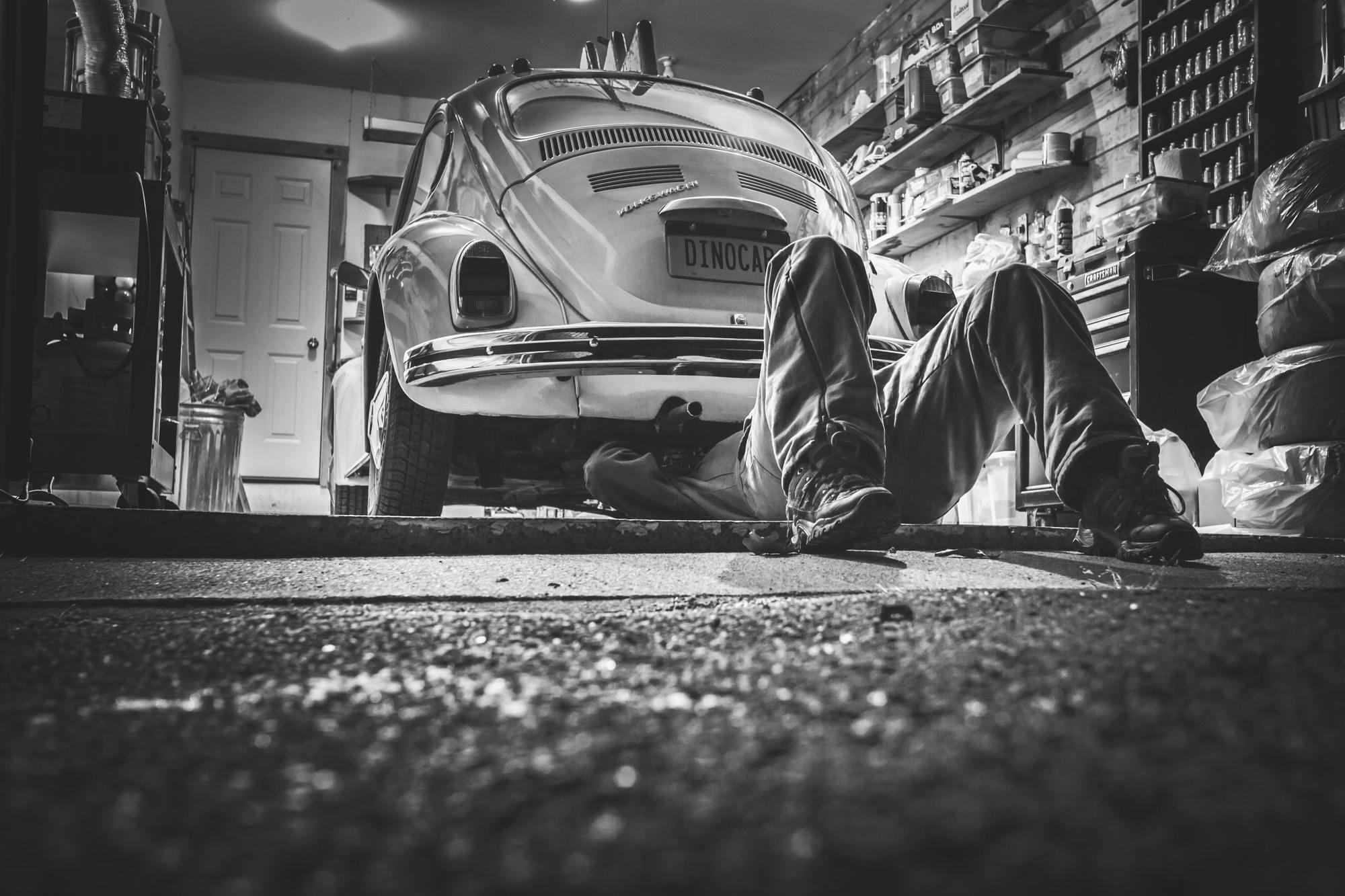 Do you know anyone who doesn't own at least one vehicle? Probably not. Nearly everyone's got a car…or two, or three.
And as mentioned above, how many of those people do their own auto maintenance? Exactly. Most people don't bother, and as the population continues to rise, so does the number of cars on the road. So it isn't hard to decipher that auto mechanic jobs will increase over the next decade and beyond.
In fact, the U.S. Bureau of Labor says jobs will grow by roughly 6 percent. Granted, that's comparable to a lot of other sectors, but bear in mind, some fields expect to see jobs decline over the coming years. So any area expecting growth is one you want to train in. Ensure you pick a career with a future!
How about the money, you ask? Auto mechanics working for a shop take home a fair paycheck, with a national average annual salary of $39,000. In some places, it goes up to $62,564. No one said you'll get stunningly rich doing this, but the thing to remember with averages is that there are many variables. Some geographic areas pay more, same as your military Basic Allowance for Housing, which is based on zip code. And experience is definitely a factor employers take into consideration, which is why there are also jobs for service technicians, who have specialized training working with a car's computer.
So remember, these days mechanics with experience in future tech will be in higher demand. Hybrid Electric Vehicles/Electric Vehicles (PHEV/EV) technology is changing the entire industry. Older mechanics may have more overall experience but perhaps aren't keeping up with modern trends. Thus, there's one inroad for you to potentially see a higher paycheck!
READ NEXT: TOP 25 HOT JOBS FOR VETERANS IN 2018
Is an Auto Mechanic Job Right for You?

Just to briefly explain, auto mechanics do car inspections, maintenance, and repairs, while service techs have the extra training to engage the onboard diagnostic computer to "monitor systems operations," which helps the technician discover what's wrong with the car. Mechanics in general may be less specialized, but then again they're able to work on a larger spectrum of cars and trucks, especially older models and classics.
Most laymen aren't aware of the job title distinctions, so we won't go too far into the weeds with this. The point is, veterans have a few alternatives to pick from when deciding whether or not to enter into the wide world of automotive mechanics.
In terms of work environment, as one might expect, your average mechanic works in a shop, though a lot of them do field work. Shops vary greatly in size; most larger bays are broken into work spaces for one car to fit into, and in-between you'll find your standard assortment of tools and equipment.
Tool boxes, air compressors, and, in some shops, bench grinders, welding equipment, etc. For engine overhaul jobs, you'll have an engine crane off somewhere. With all this equipment comes a lot of safety protocols, which means auto mechanics need to possess a strong aptitude for following procedures and not taking dangerous shortcuts when performing their work. And guess what? The military instills this exact sort of work ethic, doesn't it? Savvy employers know this, which is why they're often so keen on hiring vets!
Other Things to Consider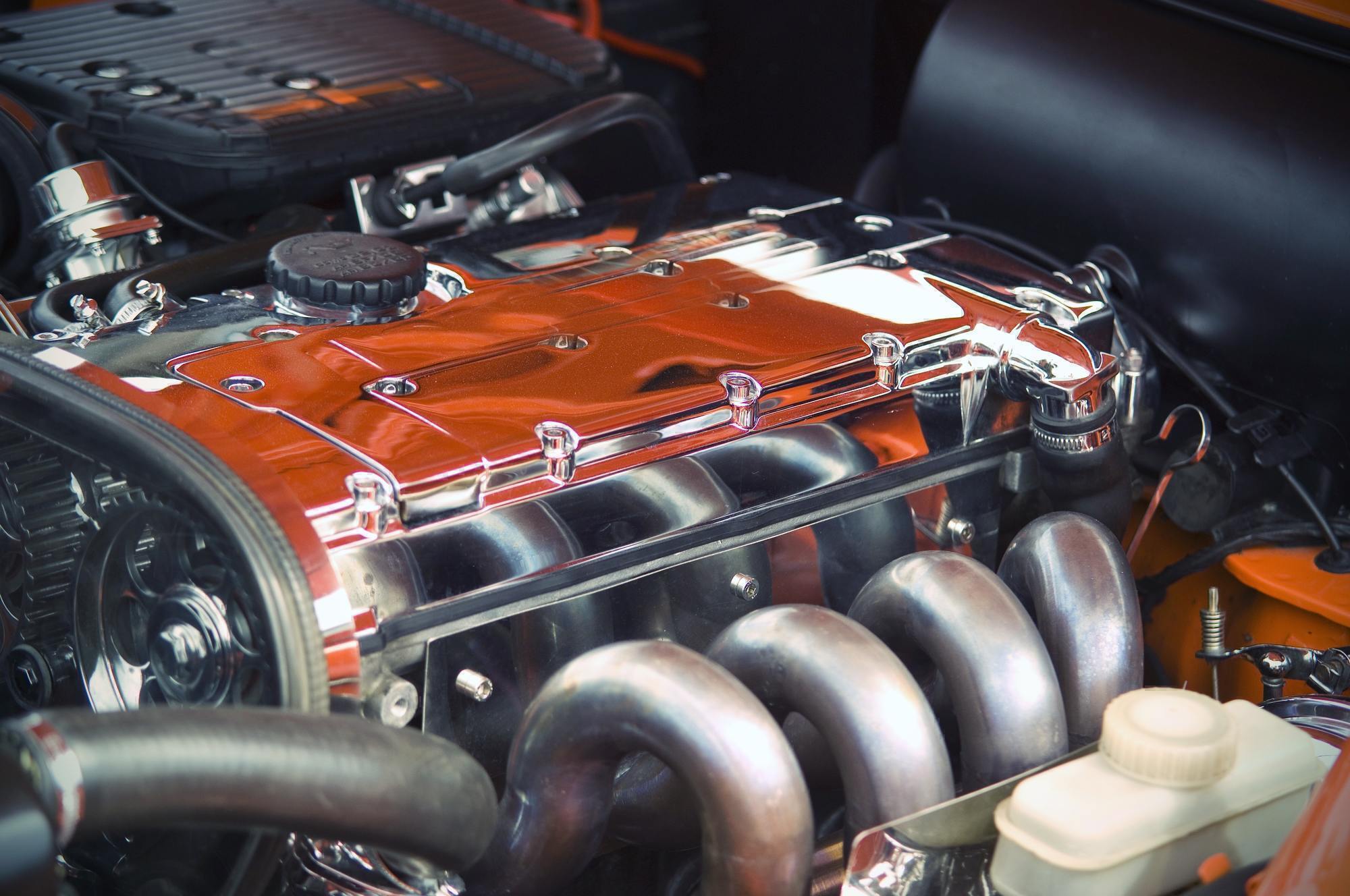 Other things to consider in terms of work environment, and this probably goes without saying…but most mechanics and service techs are on their feet throughout the day, usually indoors though often the bays are open for ventilation purposes and for ease of cars to come in and out. Expect to get your hands dirty, obviously.
Cars are greasy, grimy things and parts aren't always easy to get to. You may, for example, need to use a creeper to get up under the vehicle. Working with tools that get greasy, trying to get those into small spaces that are hard to reach can be a recipe for banged knuckles or worse. Thus the rate of injury can be higher than average for those who do not practice proper safety policies.
From the bottom line perspective, companies prefer to utilize workers who are able to avoid such mishaps, because those clearly cost time and money, among other problems. That's another reason employers absolutely love the discipline which military service provides for veterans each and every day on the job!
Usually they do prefer that a potential technician or mechanic has experience and has either finished a certification program or is willing to. The Automotive Service Excellence (ASE) offers a series of core certifications, such as Engine Repair, Automatic Transmission/Transaxle, Manual Drive Train and Axles, Suspension and Steering, Brakes, Electrical/Electronic Systems, Heating and Air Conditioning, and Engine Performance. After those comes the Masters Certification, then Secondary Certifications and even Manufacturer Certifications. You may already qualify to have these courses paid for via your G.I. Bill or tuition assistance if you're still on Active Duty.
READ NEXT: HIGH PAYING TECHNOLOGY JOBS FOR VETERANS

[/fusion_text][/fusion_builder_column][/fusion_builder_row][/fusion_builder_container]
Summary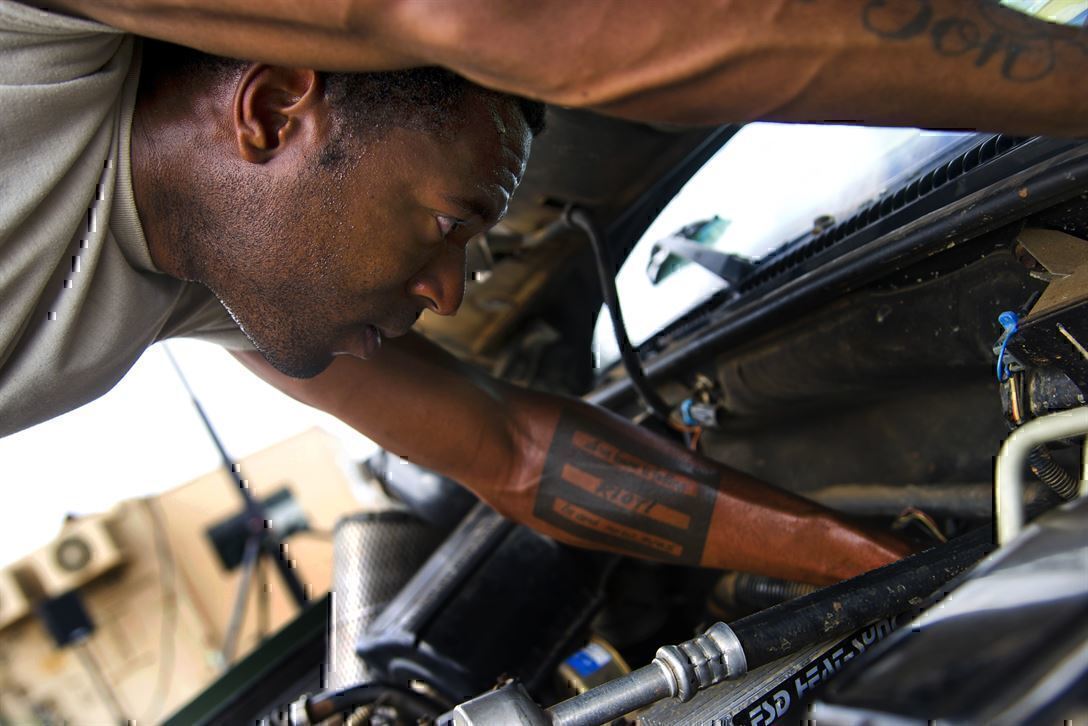 Article Name
Great Auto Mechanic Jobs for Veterans
Description
Auto mechanic jobs present great opportunities for veterans that have the necessary experience and also for veterans who are looking to learn the trade. Learn more about auto mechanic jobs for veterans here!
Author
Publisher Name
Publisher Logo