[fusion_builder_container hundred_percent="yes" overflow="visible"][fusion_builder_row][fusion_builder_column type="1_1″ background_position="left top" background_color="" border_size="" border_color="" border_style="solid" spacing="yes" background_image="" background_repeat="no-repeat" padding="" margin_top="0px" margin_bottom="0px" class="" id="" animation_type="" animation_speed="0.3″ animation_direction="left" hide_on_mobile="no" center_content="no" min_height="none"][fusion_text]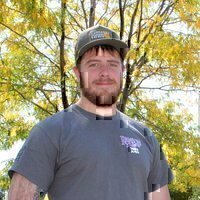 Jordan Ranson
Great Basin College
---
Area of Study: AAS diesel technology
Military Branch: Army
Years Served: 3
Highest Pay Grade: E4
MOS: llB
Age: 21
Tell us about yourself:
My name is Jordan Ranson I grew up in Spring Creek, NV. My passion is diesel trucks and everything involved with mechanics. I also love to work out, shoot guns, sky dive, hunt and fish. I have been married three years to my wife and we have two fur children a.k.a cats, Yeti Monster and Joe Dirt.
What prompted you to return to school?
What prompted me to go to school is my burning desire to be successful in life. College opens doors of opportunity to me while giving me a strong basis of knowledge to build real world experience on.
Why did you choose Great Basin College?
I chose Great Basin because I heard from countless people how personal the instruction is. The learning environment is one-on-one and nothing short of that.
What military education benefits, such as the GI Bill, did you use?
I am currently using the post 9/11 program.
What has your experience been like as a student?
My experience has been wonderful. The one-on-one attention of smaller classes and the personable relationships between my instructors and peers has created a learning environment that has fully engaged my learning process in the most efficient way.
Did you face any challenges adjusting to student life?
There is always an adjustment coming out of the military but here at Great Basin College I have met so many like-minded good people here. I had this perception that I might have a hard time dealing with a different group of people after being in the infantry but that was not the case at all. I get along with everyone and the environment is 100 percent comfortable and easy to assimilate to.
Do you feel like your time in the military made you a better student?
Absolutely. Since I started school I have applied the same work ethics and productive habits hard-wired from the military to my school life and found myself ten times more productive and engaged than I ever was in high school.
What advice could you offer to other veterans choosing to pursue an education?
Utilize the skills that you have acquired through the military, apply the positive characteristics and maintain the same level of discipline to your schooling because in the end, just like in the end of your service, it will all be worth it and you will feel proud.
[/fusion_text][fusion_text]
[/fusion_text][/fusion_builder_column][/fusion_builder_row][/fusion_builder_container]