[fusion_builder_container background_color="" background_image="" background_parallax="none" enable_mobile="no" parallax_speed="0.3″ background_repeat="no-repeat" background_position="left top" video_url="" video_aspect_ratio="16:9″ video_webm="" video_mp4="" video_ogv="" video_preview_image="" overlay_color="" overlay_opacity="0.5″ video_mute="yes" video_loop="yes" fade="no" border_size="0px" border_color="" border_style="" padding_top="20″ padding_bottom="20″ padding_left="" padding_right="" hundred_percent="no" equal_height_columns="no" hide_on_mobile="no" menu_anchor="" class="" id=""][fusion_builder_row][fusion_builder_column type="1_3″ last="no" spacing="yes" center_content="no" hide_on_mobile="no" background_color="" background_image="" background_repeat="no-repeat" background_position="left top" hover_type="none" link="" border_position="all" border_size="0px" border_color="" border_style="" padding="" margin_top="" margin_bottom="" animation_type="" animation_direction="" animation_speed="0.1″ animation_offset="" class="" id=""][fusion_imageframe lightbox="no" lightbox_image="" style_type="none" hover_type="none" bordercolor="" bordersize="0px" borderradius="0″ stylecolor="" align="none" link="" linktarget="_self" animation_type="0″ animation_direction="down" animation_speed="0.1″ animation_offset="" hide_on_mobile="no" class="" id=""]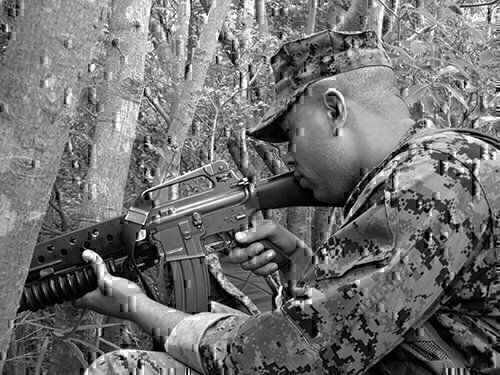 [/fusion_imageframe][/fusion_builder_column][fusion_builder_column type="1_3″ last="no" spacing="yes" center_content="no" hide_on_mobile="no" background_color="" background_image="" background_repeat="no-repeat" background_position="left top" hover_type="none" link="" border_position="all" border_size="0px" border_color="" border_style="" padding="" margin_top="" margin_bottom="" animation_type="" animation_direction="" animation_speed="0.1″ animation_offset="" class="" id=""][fusion_text]Robert Graves, C.Ht
Age: 34
Civilian Job: Peak Performance Counselor/Author/Life Coach and Certified Hypnotherapist, LIVE: Life Coaching and Hypnotherapy
Military Service: Sergeant (E-5),
Marine Corps (2000-2010)
 [/fusion_text][/fusion_builder_column][fusion_builder_column type="1_3″ last="yes" spacing="yes" center_content="no" hide_on_mobile="no" background_color="" background_image="" background_repeat="no-repeat" background_position="left top" hover_type="none" link="" border_position="all" border_size="0px" border_color="" border_style="" padding="" margin_top="" margin_bottom="" animation_type="" animation_direction="" animation_speed="0.1″ animation_offset="" class="" id=""][fusion_separator style_type="none" top_margin="50px" bottom_margin="" sep_color="" border_size="" icon="" icon_circle="" icon_circle_color="" width="" alignment="center" class="" id=""/][fusion_text]
MOS: Radar Repairman (5942)/
Radar Technician (5948)
Primary Marksmanship
Instructor (8531)

Education:
• Associate degree, University of
Maryland University College, 2013
• Bachelor's degree, psychology,
University of Maryland University
College, 2014 (started this while still serving)
• Pursuing master's degree,
kinesiology, California State
University, Northridge
• Nine certifications
 [/fusion_text][/fusion_builder_column][fusion_builder_column type="1_1″ last="yes" spacing="yes" center_content="no" hide_on_mobile="no" background_color="" background_image="" background_repeat="no-repeat" background_position="left top" hover_type="none" link="" border_position="all" border_size="0px" border_color="" border_style="" padding="" margin_top="" margin_bottom="" animation_type="" animation_direction="" animation_speed="0.1″ animation_offset="" class="" id=""][fusion_title size="2″ content_align="left" style_type="single solid" sep_color="" margin_top="" margin_bottom="" class="" id=""]Personal Stats[/fusion_title][/fusion_builder_column][fusion_builder_column type="1_2″ last="no" spacing="yes" center_content="no" hide_on_mobile="no" background_color="" background_image="" background_repeat="no-repeat" background_position="left top" hover_type="none" link="" border_position="all" border_size="0px" border_color="" border_style="" padding="" margin_top="" margin_bottom="" animation_type="" animation_direction="" animation_speed="0.1″ animation_offset="" class="" id=""][fusion_text]
Favorite athlete? Brett Favre
Hobbies? Volleyball, diving, writing
Favorite book (besides your own)? "Jurassic Park"
Favorite reality show? "Hell's Kitchen" … maybe "Amazing Race."
What about you would surprise most people? I can't dunk … (I'm 6' 5")
Favorite flick? "Forrest Gump," hands down

[/fusion_text][/fusion_builder_column][fusion_builder_column type="1_2″ last="yes" spacing="yes" center_content="no" hide_on_mobile="no" background_color="" background_image="" background_repeat="no-repeat" background_position="left top" hover_type="none" link="" border_position="all" border_size="0px" border_color="" border_style="" padding="" margin_top="" margin_bottom="" animation_type="" animation_direction="" animation_speed="0.1″ animation_offset="" class="" id=""][fusion_text]
Celebrity crush? Jennifer Anniston and Gabrielle Union … *sigh*
The world would be better without? Separation and hate
Best concert ever? Erykah Badu
Childhood nickname? Gravey
First job? Cash register at a family-owned BBQ restaurant
What was your proudest accomplishment in the military? So many, but the one I turn to most was making the All-Marine Volleyball team in 2004.

[/fusion_text][/fusion_builder_column][/fusion_builder_row][/fusion_builder_container][fusion_builder_container background_color="" background_image="" background_parallax="none" enable_mobile="no" parallax_speed="0.3″ background_repeat="no-repeat" background_position="left top" video_url="" video_aspect_ratio="16:9″ video_webm="" video_mp4="" video_ogv="" video_preview_image="" overlay_color="" overlay_opacity="0.5″ video_mute="yes" video_loop="yes" fade="no" border_size="0px" border_color="" border_style="" padding_top="20″ padding_bottom="20″ padding_left="" padding_right="" hundred_percent="no" equal_height_columns="no" hide_on_mobile="no" menu_anchor="" class="" id=""][fusion_builder_row][fusion_builder_column type="1_1″ background_position="left top" background_color="" border_size="" border_color="" border_style="solid" spacing="yes" background_image="" background_repeat="no-repeat" padding="" margin_top="0px" margin_bottom="0px" class="" id="" animation_type="" animation_speed="0.3″ animation_direction="left" hide_on_mobile="no" center_content="no" min_height="none"][fusion_text]Couch Bum. Robert Graves' first job out of the Marine Corps was a "couch bum." He hadn't prepared well for his transition and found himself sleeping on a friend's couch after he got out. Going from "hero to zero" was tough. But he persevered. "I finally landed my first real civilian job four months later doing exactly what I told myself I would never do again … building and installing radars," he says.
Not On His Radar. Graves fixed and maintained radars for 10 years as a Marine. He was good at it, and the civilian job doing the same thing paid well. Yet he missed helping people. So he completed his bachelor's degree in psychology, got certified in hypnotherapy and opened his own practice.
All About Helping.
Today Graves is a life coach and hypnotherapist in Los Angeles, helping clients with behavior modification and peak performance. "I help people get their life back on track. I help veterans transition. I help people find confidence in themselves they'd thought never existed."
How to Grow a Beard. His desire to help inspired Graves to write a book that tells his own transition story and offers help in adjusting to civilian life. Self-published in 2016, "How to Grow a Beard: A Military Transition Guide Back Into Civilian Life" grew from the many veterans who asked for his advice. If he didn't have the answer, he knew how to find it. "Generations of veterans have walked this same path of transition, and there is no need to quit. There is no need for clinical depression due to the new nature of the outside world. There is no need for solitude and suicide because we've all experienced the same frustrations — but some of us were able to get the answers," he says. "I hope that this book changes peoples' lives."[/fusion_text][/fusion_builder_column][/fusion_builder_row][/fusion_builder_container]