When Lucas Mihalik left the US Navy after two enlistments, he was uncertain what he wanted to do with his life. He was handed a GI Bill to help further his education and sent out into the world to make his way. His situation is not uncommon among military men and women transitioning back into civilian life. After years of following a regimented schedule, it can be jarring for veterans to adjust to the freedom they experience outside the military. The uncertainty led him to use his GI Bill benefits.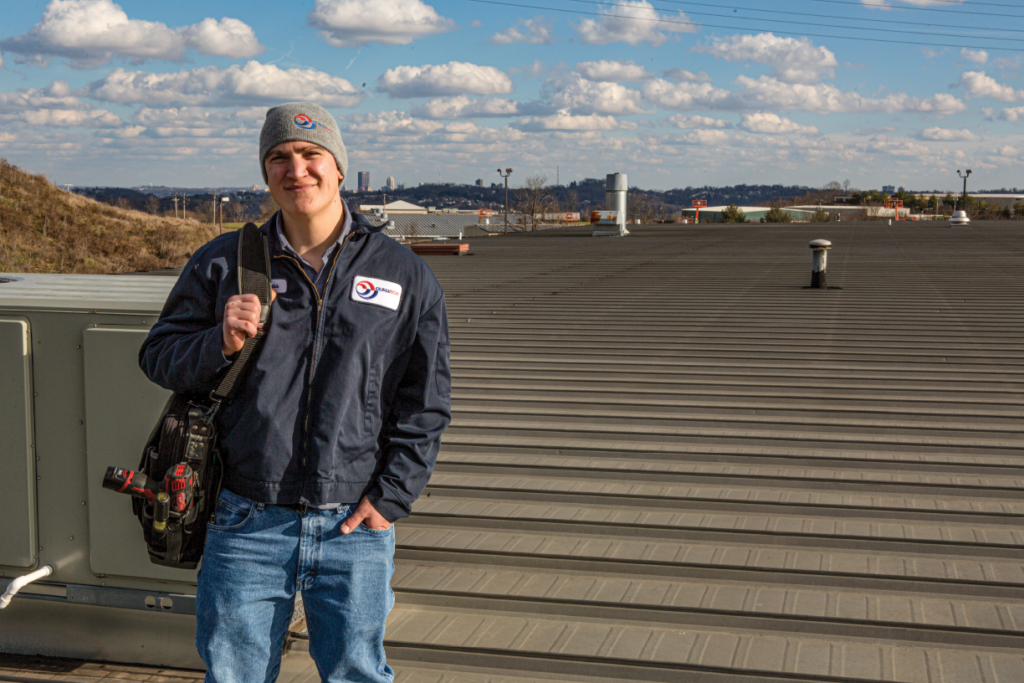 To help with the change from military to civilian life, some veterans take advantage of the Post-9/11 GI Bill. One of the many benefits of serving in the Armed Forces, the GI bill helps cover the costs of attending college, graduate school, or other training programs. That said, traditional college is not for everyone. Some veterans instead turn to vocational education. 
Mihalik served as an operations specialist aboard USS George Washington and USS Chosin while enlisted from 2011 to 2018. When he transitioned from service, he decided to build on the skills he had learned in the military.
Rosedale Technical College in his hometown of Pittsburgh fit the bill. "I was looking at a four-year school and then realized that I was not an office person," Mihalik said. "I am more of a hands-on person. I started looking at Rosedale, and I hit the lottery with it." 
Learn Skills That Pay the Bills: Vocational Education
"Vocational education is ideal for veterans who want to learn a specific skill for a future career," said Kara Chan, Rosedale's Director of Education. Chan said vocational education programs are not "less than" traditional four-year college programs. "Vocational education is a great option for individuals who like to feel a great sense of accomplishment with work. Learning a specific skill set that can be transferable across many industries. It's more learning a particular skill or trade versus broad areas of learning."
Technical Training Programs Using The GI Bill
Rosedale considers itself comparable to, but different from, traditional four-year colleges. Vocational education offers collaborative learning with opportunities for hands-on training. The skills acquired translate directly into a future career. "Students might not always have a backpack here. Instead, they are walking around with toolboxes," said Chan.
Technical training programs at Rosedale focus on the strengths of veterans, which is why they are popular. "A lot of the skills learned in the military are very desirable to employers. You're doing a lot of problem-solving. That's what you're trained to do, to face certain situations and be able to think quickly on how to best resolve the problem," said Chan.
Chan continued to say, "In a lot of fields, time is money. If something isn't working right, it's costing dollars. The quicker someone can take corrective action and use tools or resources to create a solution, even if it's temporary, is going to keep things moving. And that is a lot of what our military forces are trained for, being able to read a situation, assess it quickly and put a solution into play."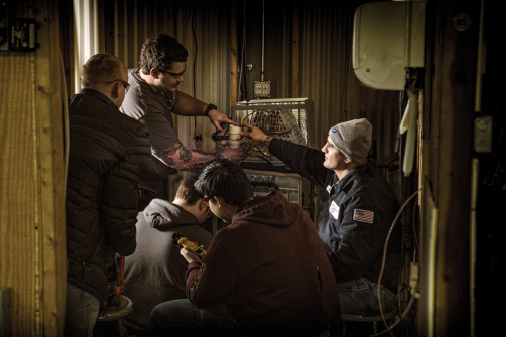 Use Your GI Bill Benefits To Gain A Competitive Edge
Mihalik liked Rosedale so much he opted to earn two degrees from the technical college. His first degree was in electrical technology, which took 16 months to complete. He then decided to pair his knowledge with the HVAC technology degree program, which took another 12 months. "These degree programs have relevance to one another. Having two degrees instead of one has made me a stronger candidate for job interviews," he said. Because of his competitive edge, Mihalik had a job waiting for him after he completed his second degree. 
GI Bill Benefits for Trade School
Mihalik is not the only veteran taking advantage of vocational education to facilitate a shift back to civilian life.  
Enoc Torres recently graduated Magna Cum Laude from the California Institute of Technology (CIAT)* in National City, Calif., with an associate degree in applied science. He also completed a certificate in software development to complement his associate degree. Torres served in the Air Force as part of its cybersecurity division. When he was discharged from the military, he decided to combine his IT and coding skills into a new career in the civilian world with CIAT's help.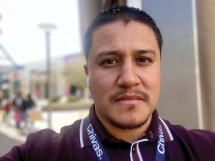 Hands On Learning
Torres said a traditional university was not ideal for his career goals because most did not provide the hands-on learning opportunity he believed was central for preparing him for his new career. "At most universities, you get a ton of the coursework. You learn it as it is stated in the book, but you don't really get any hands-on on the systems. Hands-on is what matters. CIAT gives the opportunity to do half book work and half hands-on learning." One of the activities Torres said he found beneficial and relevant to his intended career path involved taking apart a computer and putting it back together.
CIAT's environment was welcoming to veterans making the changeover to civilian status, Torres said. His classes included veteran students and some instructors who previously served in the military. "When you first get out of the military, it's a very confusing time for some. They are able to guide you and tell you from their experience what worked for them and suggest things that can help you get on the right path."
Transition Assistance To Find A New Career
Kirsten Barrera, CIAT's director of marketing, said every program at CIAT is designed around a career transition. CIAT is passionate about helping students prepare for careers in the technical niche. As a Military Friendly® School, that fervor extends to veterans seeking new careers outside the military. CIAT participates in the American Corporate Partners (ACP) program, which helps veterans and active-duty spouses find their next careers by pairing them with one-on-one mentors in their fields of study who offer advice and provide networking opportunities. "Our mentors take them under their wings and help them transition into their new careers," she said.
Time To Create Your Own Path Using Your GI Bill Benefits
There are several pathways to careers in technology and the trades. Veterans can find the assistance they need through programs like those at Rosedale and CIAT that cater to career transitions. Torres urged veterans who seek out the best technical schools as part of their transition back into civilian life to give it 100 percent of their effort.
"It is very challenging. Once you get out, you're going to be in a weird space where your life isn't planned out like it was in your prior years in the military," Torres said. "You'll have a lot more freedom, a lot more temptation to do other stuff. You just got to keep your goal in mind and stick to it. Don't let the work pile up. If you slack for a week, you're already behind. You just have to stay on top of it. You will get through it if you put your mind to it." 
Now, are you ready to find the best trade school for you? Browse trade schools on the education page of GIJobs.com.
To further your career and connect with companies one on one and find out what experience they're looking for, register for the next G.I. Jobs Virtual Career Expo. At our monthly veteran career fair, you can meet with recruiters one on one to ask questions and stand out in their hiring process.
*CIAT is a paid client.