In this blog series, we're sharing stories of veterans who made successful transitions into IT careers, with a boost from our IT-Ready program. Want to learn more? Visit our profile post.
Working in communications for the U.S. Navy, Brittian McIntosh led a team in charge of maintaining antennas and their associated UHF systems and computers, a work responsibility that could make the literal difference between life and death for fellow sailors.
So, when McIntosh exited the Navy with an honorable discharge, management experience, communications expertise, Top Secret clearance and stellar performance reviews, he expected a smooth transition into a civilian career.
Instead, he struggled for a time finding suitable work, paired with setbacks in his personal life. McIntosh realized he needed some additional credentials to land the right job, but he had no desire to wait four years to earn a college degree.
That's when he discovered IT-Ready from Creating IT Futures, a tech training program for adults like McIntosh, who are looking to make the transition into careers working with technology. IT-Ready is designed to help people who typically are under-represented in the tech industry, including veterans, displaced or underemployed workers, people of color and women. Creating IT Futures is a workforce charity founded by CompTIA, a worldwide non-profit IT trade association.
READ NEXT: Computer Engineering Jobs: Designing Tomorrow

During an 8-week class, IT-Ready students start with a range of hardware and software basics, including how to build a computer from parts, install new applications, troubleshoot problems, and set up and manage networks. They also cover professional development, sometimes referred to as "soft skills," such as workplace etiquette, communication, customer service and job interviewing. At the end of their classroom training, students take the CompTIA A+ certification exam.
For McIntosh, the leap into IT felt seamless, because IT pros use many of the same skills as members of the military to solve business problems. He was able to build on what he'd learned while in the Navy. Upon earning his CompTIA A+ certification, McIntosh secured a position as IT Specialist Mid with ACI Federal in Lexington Park, Maryland, where he works as a contractor at Patuxent River Naval Air Station.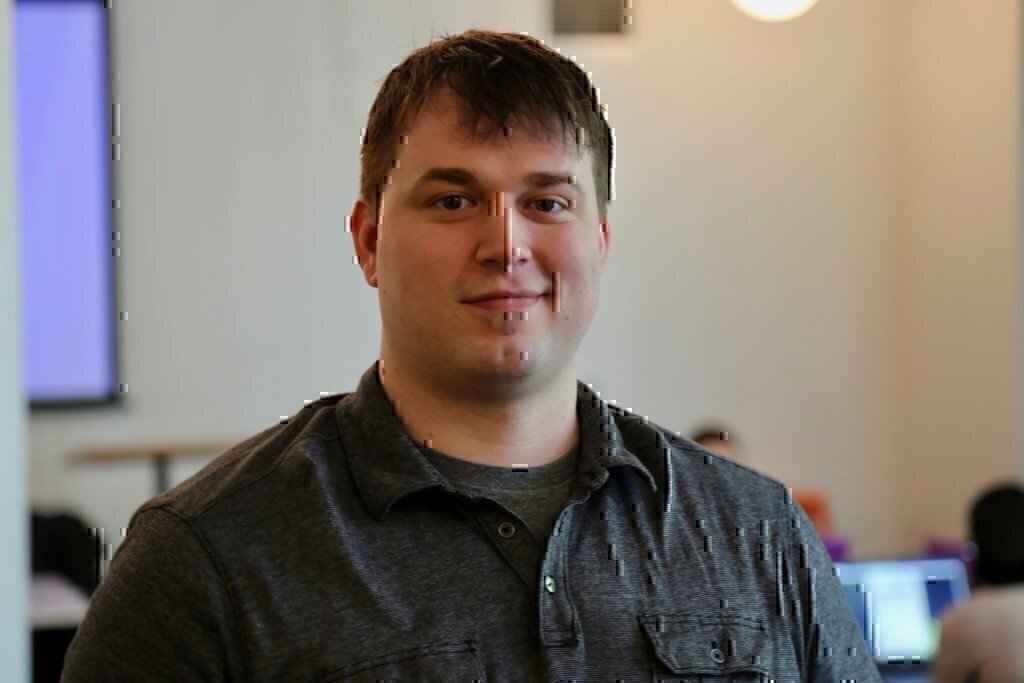 Before starting his new IT job where he recently received a promotion, McIntosh had seen some negative numbers in his bank statements. Now, he's earning a respectable salary and sees himself pursuing a long-term IT career in the cybersecurity field.
In addition to landing a job, McIntosh says IT-Ready helped him by restoring his confidence.
"During my time of unemployment, I really became rather jaded; I didn't feel like the person I knew I was," he said. "The most important thing IT-Ready did for me was help me believe in me again."

Are you ready for a career change? Consider working in IT. Learn more by visiting wwww.itready.com. Follow this blog as we share more stories of veterans who have graduated from IT-Ready and continued to exciting tech careers.
Charles Eaton leads three philanthropic endeavors for CompTIA, the world's largest IT trade association: Executive Vice President of Social Innovation; CEO of Creating IT Futures; and, NextUp, the organization's initiative to inspire young people to choose technology careers. The second edition of his book, How to Launch Your Teen's Career in Technology: A Parent's Guide to the T in STEM Education, in English and Spanish versions will be available June 2018.
READ NEXT: These are the Two Best IT Jobs for Veterans