[fusion_builder_container hundred_percent="yes" overflow="visible"][fusion_builder_row][fusion_builder_column type="1_1″ background_position="left top" background_color="" border_size="" border_color="" border_style="solid" spacing="yes" background_image="" background_repeat="no-repeat" padding="" margin_top="0px" margin_bottom="0px" class="" id="" animation_type="" animation_speed="0.3″ animation_direction="left" hide_on_mobile="no" center_content="no" min_height="none"][fusion_text]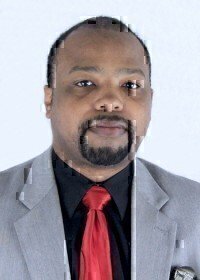 Brandon Sugar
Jacksonville University
---
Area of Study: Graphic Design
Military Branch:  Army
Years Served: 6
Highest Pay Grade: E5 (SGT)
MOS: 25U
Age: 31
Tell us about yourself:
I am a decorated Army Combat Veteran who has served in Afghanistan and Iraq, and I deal with PTSD daily. I was born and raised in Jacksonville, Florida. As a Christian who loves finding the best in people, I draw from that love to create positive and uplifting artwork. As a telecommunications specialist, I've always enjoyed the various avenues through which people connect and communicate.
Post service, I went to school using my Post 9/11 GI Bill to earn an Associate's Degree in Arts from Hopkinsville Community College. Upon graduating, I moved back to my hometown of Jacksonville, and earned my Bachelors of Fine Arts Degree in Graphic Design from Jacksonville University. Currently, I'm enjoying life with my lovely wife Melissa and two beautiful daughters, Corina and C.J. Most recently, I've decided to merge my passion for art and innovation to create my own business, Sugar Unlimited.
What prompted you to return to school?
I returned to school as a challenge to myself, and for three specific purposes. First, I wanted a solid skill set that enabled me to continue providing for my family. Second, I wanted to fully-develop my artistic skills. Lastly, I saw school as an opportunity to reintegrate into society after military service.
Why did you choose Jacksonville University?
My father made me aware of the school's excellent reputation, and when I visited the school, I received the most professional and courteous treatment from JU staff. The campus is beautiful and the students amiable. It was an easy choice.
What military education benefits, such as the GI Bill, did you use?
I utilized the Post 9/11 GI Bill to complete all of my undergraduate courses.
What has your experience been like as a student?
My experience as a student was amazing. The professors and staff cared greatly for me and afforded me every latitude to ensure scholarly success. Additionally, I was able to use my skill set to generate additional income outside of class—a huge help in getting through school. As an alumnus, I still receive the same excellent treatment and have befriended a number of the staff, and professors as well.
Did you face any challenges adjusting to student life?
The primary challenge I had was bridging the age gap. Learning how to connect with younger college students also meant helping them better understand the Veteran community.
Do you feel like your time in the military made you a better student?
Without question, my military experience helped me remain focused and diligent in my studies. Also, being early to class and alert during class seemed much easier for me post-military. Lastly, the ability to work with others, no matter our differences, is a direct result of team-building from my Army experience.
What advice could you offer to other veterans choosing to pursue an education?
Make it a point to get involved with at least two organizations on campus. This helps you maximize the whole school experience. Share your story with teachers and classmates. As a veteran, you have a powerful story to tell—one that people need to hear and this is the perfect opportunity to share it. Actively seek opportunities to use your unique skills.
Additional Comments
I urge any student to thoroughly soak in his or her college experience. In order to gain the greatest benefit, you cannot simply show up to class and then graduate. College is just as much about making connections and growing inter-personally as it is about academia. As the saying goes, you really do get out of it what you put into it. If you just show up, the only thing you get is a diploma. While that's an amazing achievement, it's only one part of the challenge. Making great connections along the way that last a lifetime is the larger part.
[/fusion_text]
[/fusion_builder_column][/fusion_builder_row][/fusion_builder_container]