[fusion_text]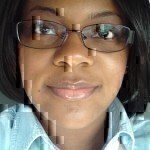 Erica Charles
Jacksonville University
Jacksonville, FL Program Type/Area of Study: Psychology
Years Served: 2 MOS: Seaman
Tell us about yourself:
I am a United States Navy veteran, married with a three year old daughter. I'm currently a senior and will be graduating in the spring of 2016.
What prompted you to return to school?
I returned to school to better myself and show my daughter that she is capable of achieving anything possible.
Why did you choose Jacksonville University?
I chose Jacksonville University because they are highly focused on academics with a fully united student body and is dedicated to service in the community.
What military education benefits, such as the GI Bill, did you use?
Post 9/11 GI Bill.
What has your experience been like as a student?
My experience as a student has been very demanding and difficult but definitely well worth it. Everyone here has been extremely helpful and I must add that I love being a student at Jacksonville University.
What challenges did you have adjusting to campus culture after military life?
I am only twenty five years old but I have other students who's younger than me look up to me for guidance because I am a veteran. This makes me a role model to those I don't even know.
Do you believe your military experience has made you a better student?
Yes. I do what it takes to get the job done without any excuses.
What advice do you have for veterans returning to school?
Never be afraid to ask for help when in need.
[/fusion_text][fusion_button link="/jacksonville-university-success-profile-john-scott-mccrae/" color="default" size="" stretch="" type="" shape="" target="_self" title="" gradient_colors="|" gradient_hover_colors="|" accent_color="" accent_hover_color="" bevel_color="" border_width="" icon="" icon_position="left" icon_divider="no" modal="" animation_type="0″ animation_direction="left" animation_speed="1″ animation_offset="" alignment="" class="" id=""]Next[/fusion_button]