[fusion_builder_container hundred_percent="yes" overflow="visible"][fusion_builder_row][fusion_builder_column type="1_1″ background_position="left top" background_color="" border_size="" border_color="" border_style="solid" spacing="yes" background_image="" background_repeat="no-repeat" padding="" margin_top="0px" margin_bottom="0px" class="" id="" animation_type="" animation_speed="0.3″ animation_direction="left" hide_on_mobile="no" center_content="no" min_height="none"][fusion_text]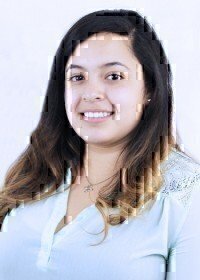 Sarah Witt
Jacksonville University
---
Area of Study: Nursing
Military Branch: Navy
Years Served: 4
Highest Pay Grade: E4
MOS: Master-at-Arms
Age: 24
Tell us about yourself:
I was in the Navy from 2011-2015, and was stationed in Bangor, Washington.  Currently, I'm living in Jacksonville, Florida, alongside my husband who is also military. I am proudly attending Jacksonville University and working to obtain my Bachelor of Science from the School of Nursing, a very prestigious program where about 80 percent of graduates remain in northeast Florida's premier healthcare community.
What prompted you to return to school?
For me, it's all about providing a better future for my family.
Why did you choose Jacksonville University?
I first started looking at JU when I knew Florida would be our new home. After comparing it to other schools in the region, it was clear the nursing program was the most highly-recognized to be found. I also loved the very military-friendly atmosphere. One of the most important reasons I chose JU was the Yellow Ribbon program.
What military education benefits, such as the GI Bill, did you use?
Currently, I'm utilizing the GI Bill and JU's Yellow Ribbon program.
What has your experience been like as a student?
My experience has been great. I love JU's more intimate campus and smaller class sizes. I feel it really helps me academically, giving me the ability to talk to my professors about anything. You can directly communicate with faculty and the school truly wants you to succeed. Many options for help—financial assistance, counseling, advising—are all offered along the way.
Did you face any challenges adjusting to student life?
Adjusting took a little bit of time. Some people didn't understand the vocabulary I used, but we figured each other out eventually. It's really a big family.
Do you feel like your time in the military made you a better student?
I do believe my military experience has made me a better student, as well as a better individual. That experience helped me learn to manage stress, focus, and push forward during challenging times.
What advice could you offer to other veterans choosing to pursue an education?
Do your research. Don't just look at one school and go there. See what's out there and what school has the most to offer. There are lots of programs out there and many people who want to see Veterans succeed. Find the best fit for you. I know JU will help you however they can. Re-entering college and civilian life may be tough at first, because it's so different, but always remember you've done things much tougher.
[/fusion_text]
[/fusion_builder_column][/fusion_builder_row][/fusion_builder_container]