In 2021 the employment phenomenon known as the "Great Resignation" shifted into high gear. A record 4.5 million U.S. workers voluntarily quit their jobs in November 2021. Nearly 3% of all workers handed in their resignation slips in November alone. Although these stats aren't great for employers, it's good news for job-seeking transitioning service members, veterans, and military spouses. The labor shortage means there are numerous open jobs for veterans, transitioning service members, and military spouses.
So, what's going on? Why are workers quitting? While the economy has rebounded from pandemic lows, US workers have not. What's happening is a worker shortage in almost all industries. Peter McHenry, a William & Mary Economics Professor, says US workers have not returned to the workplace at expected levels. It seems like workers are reevaluating life priorities and what they want from their careers.
Looking For Job Opportunities
Because of the labor shortage, there are many opportunities for job seekers. McHenry says, "There should be plenty of job openings and job openings in a variety of locations in the country." Additionally, he says there are job openings at "different types of jobs, different industries, and different occupations."
Due to the high demand to fill positions, you can be choosy. McHenry advises job seekers to, "Look at the options and be choosy. Workers have that luxury now in some sense."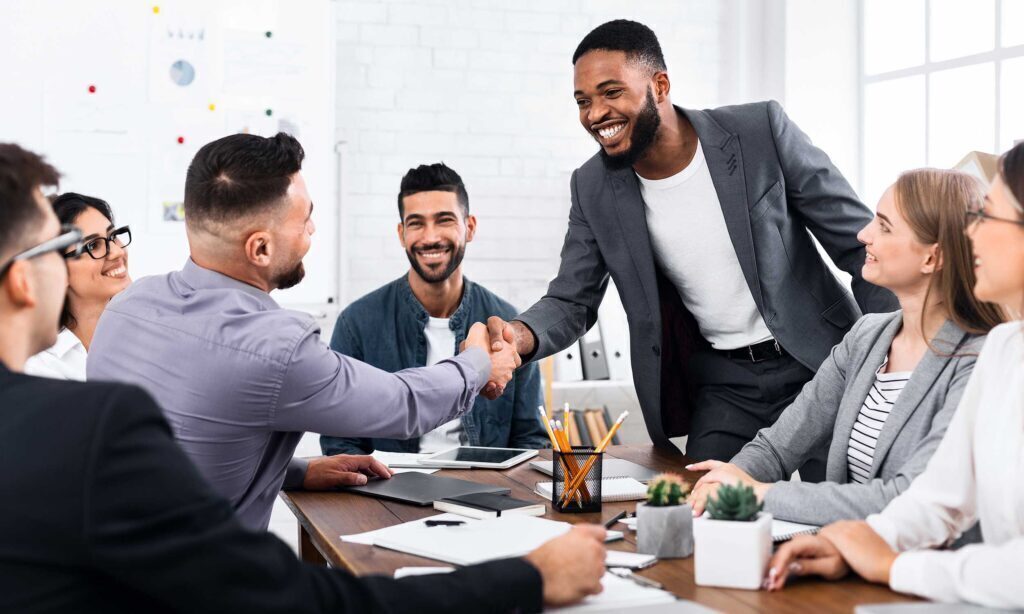 Because there are so many job openings, the "Great Resignation" brings great opportunity. Michael Bianchi of Syracuse University's Institute for Veterans and Military Families* challenges military job seekers to view it that way. Bianchi, a retired Army lieutenant colonel, sees this as an opportunity for spouses, veterans and transitioning military to parlay their experience into a new job.
He says the pandemic "opened the door to a lot of different employment options that were not available pre-COVID." One major plus to the current state of hiring is that for job seekers from the military community, "Some of the barriers to them receiving employment are being reduced."
One barrier removed is location. Now, you can search nationally for jobs without having to relocate. In the article, "Veterans, Want To Work From Home?" you can read about programs to help you find remote work. Another program to assist you in your job search is the Department of Defense SkillBridge job training program. This program is the military's emphasis on service members pursuing civilian certifications and remote work opportunities.
As you continue to search for companies hiring veterans, make sure to browse the G.I. Jobs veteran job board. Create a free profile on the G.I. Jobs Career Portal to get notifications about jobs that might interest you.
How To Improve Your Job Search For Military Friendly Organizations
While there are more jobs available, not all companies are going to be the right fit. Sultan Camp, director of Veterans Employment Centers for the Hampton Roads Workforce Council, shared his thoughts on the topic. He says employers are rewriting their definitions of an ideal candidate as they're seeking to "hire military."
Camp goes on to explain why companies are broadening their talent search. Because the labor market is so starved for talent, "a lot of your non-traditional folks, who don't see the veteran as a good fit for their team–even though they won't say that explicitly–are forced to go after that talent." He says that's because their pool of applicants currently isn't hitting the mark.
Avoid applying to jobs for companies that don't value veterans. Do your research.
Before applying to any job, Camp recommends that you search LinkedIn to find out how many veterans work there. Also, search Military Friendly to find companies with veteran programs and initiatives that earned them the designation.
Above all, you should do a little cyberstalking to enable you to prepare for your interview. Your search will give you an idea of the interviewer's ability to translate your military experience to job skills. "If they haven't even hired a veteran before, the interview is going to be a lot more challenging because two folks are talking two entirely different languages," Camp said. 
Don't Take Rejection Personally
The pandemic trend of burned-out frontline workers abandoning their jobs is not an illusion. In the foodservice, hospitality, and accommodation sectors, roughly one in every 15 workers quit their jobs in September, Labor Department statistics show.
A hospitality sales manager, Bridget Klish didn't quit her job, but she was among the first workers to feel the effects of the pandemic. As states began to shut down in March 2020, she was furloughed from her position as a hotel catering director in Maryland.
After getting furloughed, she began her job search. Klish estimates that she applied to 15 jobs in 2021 before she landed her current role as a catering and convention services manager at a luxury hotel in San Antonio, her husband's new duty station. 
"If I had walked into a hotel and said, 'I want to be a housekeeper, I want to be a banquet server, I want to be a front desk agent,' I probably could have gotten hired on the spot," the Army wife said. "But that wasn't what I was looking for." 
Not All Jobs Postings Are Really Jobs for Veterans
Klish's job hunt revealed another lesson of the Great Resignation. Not all job postings are created equal. Because some companies must post job openings and accept applications even when rehiring laid-off workers, qualified applicants may be applying to jobs that only exist on paper.
"I'm 100% behind these companies bringing back their furloughed workers and promoting from within," said Klish, who experienced the phenomenon of "ghost" job openings firsthand. "But for me, it kind of sucked."
When seeking employment in the midst of the Great Resignation, Camp believes military spouses, in particular, should aim high. She notes companies such as SalesForce are hiring full-time remote workers at salaries topping $60,000 per year. 
"My advice for spouses as they navigate the new normal is to open up their minds to accept there's actually a lot more opportunity out there," he said.
Jobs for Veterans In Law Enforcement
For transitioning military, law enforcement continues as an attractive career option, with record levels of openings. Cincinnati Police Sgt. Eric Franz notes his police department's hiring historically has fluctuated in "accordion" fashion every 20 to 30 years, dating back to the 1970s when federal grants led to overhiring and then layoffs. Nonetheless, he says, he's recently seen more early retirements from within his department's ranks than he would have expected. 
"You can't turn a blind eye to that," Franz said. "People are saying, 'I've got a great pension. Sure I can stay and make a little bit more, but why would I want to?'"
With a shortage of more than 100 officers, the Cincinnati Police Department, like many police departments across the country, is actively recruiting police academy applicants. While a college degree is not required, Franz says a veteran with a degree is positioned well to climb the ranks in law enforcement.
But, Franz points out, not all communities have strong relationships between citizens and police officers. He advises veterans to seek out law enforcement agencies that support "community-oriented policing" that emphasizes strong relationships between officers and community members.
"You can reduce your stress level by working for an agency that treats their citizens well," he said. "If they treat their citizens well, they're also going to treat their officers well."
Looking Towards The Future
Rosalinda Maury, director of applied research, Syracuse University Institute for Veterans and Military Families*, says veterans are emulating their civilian counterparts in exiting the workforce in larger than expected numbers. She says there's been a 2% drop in the veteran labor force in recent years, which translates to about 170,000 veterans hitting the pause button on employment or seeking out entrepreneurial or part-time work opportunities.
"We're all figuring out what is important," Maury said. "What do we want to do? Maybe we want opportunities that better align with our skills. Maybe we want better benefits. Maybe we want higher pay. In addition to that, it's work-life balance."
While experts predict the labor shortage will be a short-term anomaly, McHenry maintains the pandemic may permanently change the worker-employer dynamic in this country.
"For decades, the US labor market has been tilted somewhat toward employers and workers have taken what they could get. Some segments of the labor force haven't had much bargaining power or leverage over what kind of workplaces they have and what kind of compensation they receive," McHenry said. "Things are getting tilted a little bit toward the workers. If that continues, it could be a good thing for workers." 
As you continue your job search, continue to follow the GI Jobs App for job alerts, employment tips, and news in education for veterans, transitioning service members, and military spouses.
*Company is a paid client.