Cybersecurity sounds like a really fun job, but how the heck do you become a professional hacker? We had to find out, so we met with two veterans who are successful cybersecurity specialists.
Jobs in cybersecurity are in demand, pay great, and are, well, fun. If you're interested in the next steps to become a cybersecurity professional, here's what you need to know.
What Is a Cybersecurity Specialist?
Some consider roles in cybersecurity simply professional hackers. For Justin Palacios, a former Marine, his friends called him a hacker for years before he started calling himself that!
Palacios works as a cybersecurity professional for Deloitte, * tracking down nefarious cybercriminals who would wreak havoc with the company's government and corporate clients. Prior to this job, he spent 12 years in the Marine Corps using technology to intercept enemy communications and warn his assigned units. Now, as a cybersecurity specialist, he protects his clients' assets. His clients include the US military, federal government and private corporations.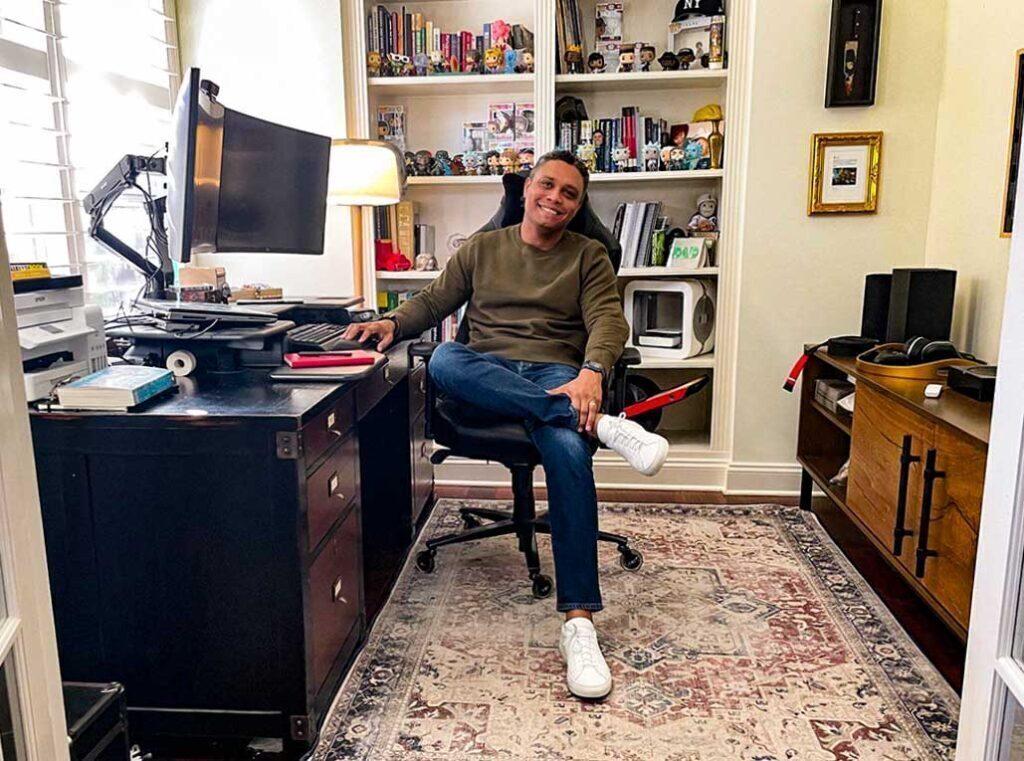 Technically speaking, Palacios specializes in "adversary pursuit." So, what does that mean? Palacios explained, "In layman's terms, I hunt for bad actors on the internet and help to identify: What they are doing, how they are doing it, and where they are doing it from."
Most importantly, he loves his job! Not everyone finds a career after the military that they really enjoy. Palacios said, "I love that I get to embrace my love of being a hacker. Every day, I'm challenged to think like a bad actor. To do that, I have to approach everything as a hacker."
As a cybersecurity specialist, you have to think "How would I get into this system? Are there any vulnerabilities that exist outside of the technology? Can I exploit the business process? What would that look like?"
Why Cybersecurity Is An In-demand Career for Veterans
There are almost 500,000 job openings in cybersecurity in the US according to a recent report by Cyber Seek. Among the Military Friendly Employers, Cybersecurity is ranked #5 on the 2022 Top 25 Best Jobs for Veterans. These companies are actively, maybe aggressively, hiring veterans in cybersecurity in 2022.
According to data from the US Bureau of Labor Statistics, the demand is only going to grow. They ranked information security analysts as the sixth most in-demand occupation between 2020 and 2030, with a projected 33% growth rate.
One significant reason cybersecurity is in high demand is because of the threat to security. You hear about cyber attacks in the news almost daily.
These are just three attacks that took place in 2021:
In May 2021 hackers took down the Colonial Pipeline, the largest fuel pipeline in the US. The ransomware attack led to gas shortages in the Southeast.
Cyber attacks in 2021 targeted US meatpacking plants, halting all US operations by JBS—the world's largest meat-processing company.
In December 2021 an alarming new vulnerability in a widely used software tool called Log4j was emerging that the US Department of Homeland Security warned could be a major threat to organizations worldwide.
Because of these threats, there are endless opportunities for veterans looking for careers in cybersecurity.
"Cybersecurity is the new threat to the wellbeing of Americans. It will only continue to escalate, which means a call for more cybersecurity professionals and heightened demand for more new jobs," said Kendy Rusiewski, who recruits cybersecurity professionals for Deloitte's Government Public Services industry, which serves 15 US cabinet-level federal agencies, all branches of the military and Department of Defense, and a majority of civilian agencies, national security and intelligence agencies.
Types of Cybersecurity Careers
The demand for cybersecurity professionals includes a variety of specializations, Rusiewski said, including identity and authentication, ransomware and malware, application security, computer forensics, cloud, ethical hacking, and incident detection and response.
To illustrate, Rusiewsky provides some examples. "There are also soft cybersecurity roles that interested career seekers may not associate with traditional heavily technical cybersecurity positions that also support critical cybersecurity missions such as governance, risk and compliance, as well as roles within cyber education in the area of training, learning and development, internal awareness that supports employee communities within companies, federal government consulting and higher education," Rusiewski said.
To learn more about cybersecurity in governance, risk and compliance, we talked to James Payton:
Army veteran James Payton Jr. found a post-military career he loves as a cybersecurity professional specializing in governance, risk and compliance, a field that allows him to indulge his love of investigation. Payton works for Fortress Information Security from his home in San Antonio. He leads a team that performs IT risk assessments for their clients, helping them understand what risks their vendors may pose to operations.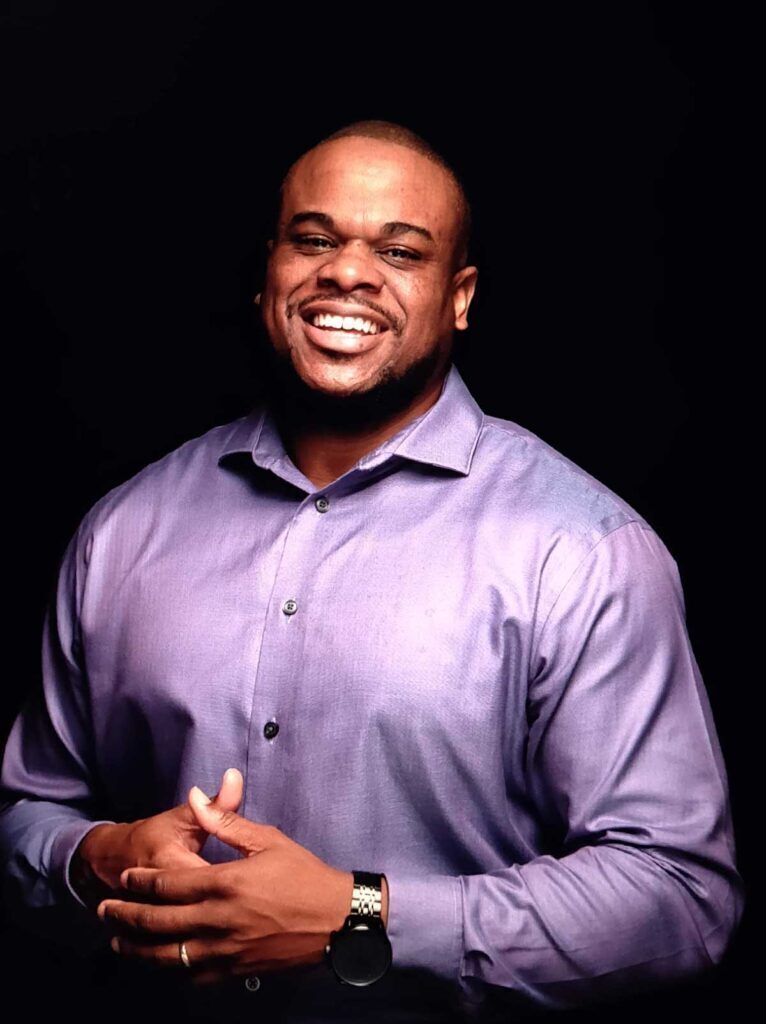 "The biggest challenge for us as an industry is trying to stay one step ahead of the bad guys," Payton said. "They're always out there coming up with new ways to wreak havoc, whether it's hacking major corporations and governments or committing fraud and stealing identities. Collectively, if the bad guys spent an ounce of that energy helping society, I think we'd all be better off."
Indeed, but that seems unlikely.
How to Get A Job in Cybersecurity
Both Palacios and Payton's path to amazing careers in cybersecurity began in the military. While both earned college degrees in computer-related fields, they agree that it's possible to get a job in the cybersecurity industry with appropriate certifications.
In fact, Payton emphasized the importance of certifications in cybersecurity. He said "They are critical to building a foundation to get into the industry. Companies require certifications for many of the entry-level positions and even the intermediate positions."
To get started on certifications, Rusiewski recommends starting with a Certified Information Systems Security Professional (CISSP) certification, which is considered the "gold standard that provides an individual skill credibility."
For a leadership position, a college degree will likely be required. Be sure to read tips and resources on schools on the education section of GI Jobs if you're continuing your education.
We asked Palacios and Payton what they like about their careers, what it takes to get into cybersecurity and more. You can watch the interview with Palacios below!
Don't miss video interviews with both veterans, as well as Deloitte's Kendy Rusiewski, in the electronic version of the magazine. Download the G.I. Jobs App for free to access the digital magazine, or visit GIJobs.com.
*Company is a paid client.