SPONSORED
Legal jobs are some of the most important jobs in the country. From lawyers to secretaries, these jobs have a massive impact on our society. Military veterans are great candidates for legal jobs.
Here are some of the most popular legal jobs and what you can expect to come with them.
Paralegal
Apart from becoming a full-fledged attorney, there are a few legal fields of work which require less formal education to break into. The main one to consider would be paralegal or legal assistant. These individuals work within a law firm to directly support the work of one or more attorneys. Since many attorneys bill a client at over $300 per hour, having a much lower paid paralegal do most of the legwork also saves the client a ton of money. All work done by a paralegal is billed at their rate, versus the rate of the attorney.
Paralegals help collect and organize data from clients, they review information for details which would be relevant, they prepare draft shell documents for future court motions and affidavits, and they meet with clients to discuss points of their case, in order to gather more information. Essentially, they do a large portion of the preparatory work, so that the attorney can then come in to focus on not only strategy but also how various laws or precedents impact the situation, and whether those hurt or hinder a particular course of action as they prepare for hearings.
Paralegals may also work outside of law firms, within corporate or governmental offices. The standard work environment is typically a well-decorated, low stress office, however client issues can become emotional, leading to potential stress for an empathetic paralegal, too. The ability to stay calm and collected, meet deadlines, and to pay extremely close attention to detail are critical assets. A case can be lost over a busted court suspense or a missed or misinterpreted fact.
Paralegals typically hold an associate's degree but more high-end firms may prefer someone with a bachelor's degree, while others may accept a person with a simple certificate in paralegal studies or a related field. Paralegals will naturally also receive a lot of On The Job training.
The median wage is over $50,000, but much depends on geographic location. In terms of job outlook, the field is predicted to grow fast, around 15% according to the Bureau of Labor Statistics. The most qualified candidates, such as those with demonstrable expertise in office work and database management should expect to have no problems landing a job.
READ NEXT: MAKE $100K+ AS A SOFTWARE DEVELOPER

Legal Secretary
Becoming a secretary or administrative assistant for a lawyer would entail less direct involvement with the legal aspects of a case. Still, they are in a position to provide direct support for their boss and the firm. Answering calls and questions, scheduling appointments and keeping track of important court dates and deadlines, drafting and mailing out routine correspondence, and being able to maintain and exemplify professional etiquette…these are a few things a stellar legal secretary would be expected to tackle.
And it goes without saying, such roles are responsible for the utmost protection of personal information which must be safeguarded under the rules of numerous laws, such as the Privacy Act and HIPAA.
Most veterans hold at least a Secret security clearance, which will look great on a legal secretary resume, even if the clearance has elapsed. Legal jobs probably won't require you to maintain a clearance, but the fact that you were cleared for classified work within the Department of Defense does say something about your trustworthiness and ability to maintain confidentiality. If your clearance is still active, mention that, and if you held a higher clearance level, let them know that, too!
Any experience working within a professional office setting, any particular excellence with Microsoft Office, or any background handling Personal Identifiable Information…all of these experiences will translate perfectly to the role of a legal secretary.
Salary ranges vary but the median is $39,000 to $48,500 for someone with two or so years of experience, and this goes up dramatically as one stays in the field longer. According to Robert Half, a "legal secretary salary for a professional with 12 or more years of work experience can range from $61,500 to $73,500." Not bad for a nice office job!
Attorney
Most lawyers work within a private practice of two or more lawyers. They represent individual clients or companies during litigation proceedings. There are countless areas of legal practice, some more lucrative than others.
From law specializations such as tax, criminal, intellectual property, bankruptcy, labor, environmental, and product liability law, there's no short of fields requiring legal experts who can bring their knowledge and experience within that field to bear during their representation of their client.
Laws can be extraordinarily complex, and of course open to not only interpretation but to subjective tastes as to how they're technically applied. In other words, different people will read the same law different ways. Courthouse judges are people, and people can be influenced by the oratory or writing of a skilled lawyer. This is exactly why lawyers are able to charge so much for their time.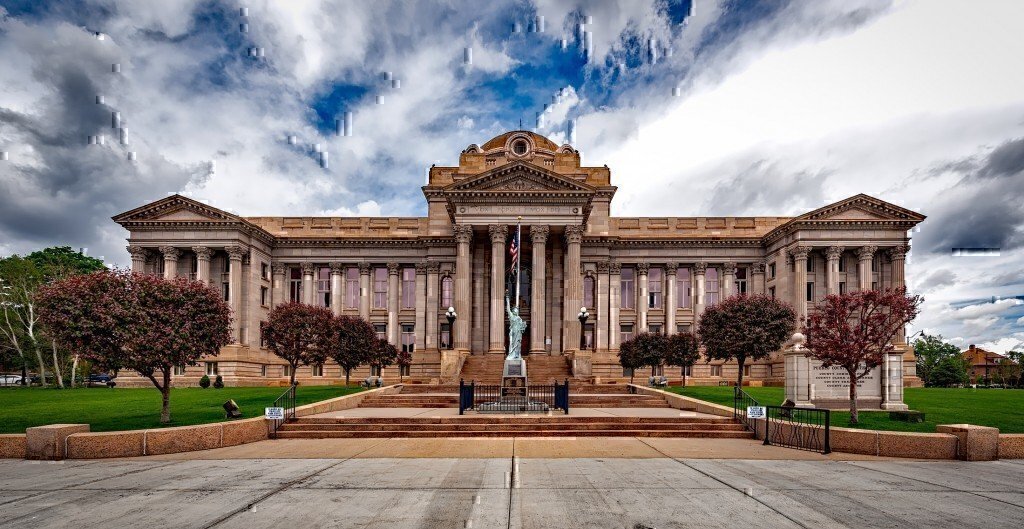 Because in many situations, a case may not be black and white or the phrasing of a law may leave wiggle room for a technical loophole to be applied. Furthermore, in numerous instances, a case may settle out of court if a skilled lawyer can negotiate a deal prior to a trial. Thus cases can quickly boil down to which side has (i.e. can afford) the best lawyer.
And when it comes to being the best, one trait most veterans own is a desire to excel, to compete!
The Bureau of Labor Statistics cites the median pay for a lawyer as $119,250 per year, but this is impacted by countless variables. Some state or federal government attorneys make a lot less while many private practice attorneys make far, far more (consider Richard Scruggs, who prosecuted many tobacco and asbestos cases. He's worth $1.7 billion!).
You'll need a bachelor's degree; any area of study will do, but of course courses in speaking, rhetoric, governmental policy, English, etc. can be useful. Next you'll need to be admitted into law school by passing a Law School Admission Test (LSAT) and filling out applications, then you will obtain a Juris Doctor degree (usually within three years), and finally need to pass the Bar Exam. If you have a bachelor's already, then you are well on your way to becoming an attorney!
No matter which path you opt for, careers within the legal profession are hot jobs and vets often possess the right stuff to succeed. If you're interested in this exciting and often highly-paid field, check out of list of vetted agencies looking to help you make the transition!
Companies Hiring for Legal Jobs
Oracle: At Oracle, our vision is to foster an inclusive environment that leverages the diverse backgrounds and perspectives of all of our employees, suppliers, customers and partners to drive a sustainable global competitive advantage.
The Home Depot: The Home Depot is the world's largest home improvement specialty retailer, with 2,276 retail stores in all 50 states
VIEW LEGAL JOBS WITH THE HOME DEPOT
IBM: Our work and our people can be found in all sorts of interesting places. Mathematicians, coders, and web designers contribute to creativity in the kitchen (Watson!), rerouting traffic jams, even designing the next generation fan experience in sports stadiums around the world.
Verizon: Verizon Communications Inc. is a global leader in delivering the promise of the digital world.
*Companies listed in this article are paying advertisers.
READ NEXT: PHYSICIAN ASSISTANT JOBS – EARN $100K A Year

Summary

Article Name
Legal Jobs are Great For Veterans (Here's Why)
Description
Legal jobs offer both the promise of high pay and jobs stability. There are many different kinds of careers in the legal sector. Here's what you need to know about legal jobs for veterans.
Author
Publisher Name
Publisher Logo