Today, G.I. Jobs launches an honor that recognizes veterans who are having a huge impact in the veteran space: The Veteran Influencer of the Month.
These are veterans who are highly engaged in social networks and are using their extensive influence to help America's military, veterans, and their families excel in the civilian sector.
Tim Kennedy is March's influencer of the month and no doubt one of the toughest dudes to walk this planet. Kennedy spent his life growing up on the Central Coast of California going to school and getting into UFC fighting in his early 20's. The military was not top of mind during this time, but like many young men, the events of 2001 prompted action. Tim Kennedy walked into the recruiting station after seeing airplanes hit the twin towers in New York City on 9/11, which would change his life forever. Kennedy didn't just want to join the military… he wanted to join the most elite group he could find. That is when he started the pipeline as an 18X in becoming an active duty Army Green Beret.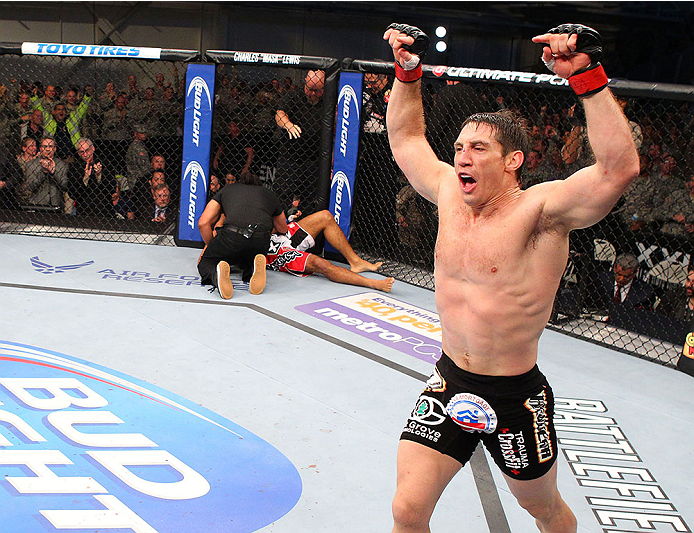 Kennedy was assigned to the 7th Special Forces group and completed several deployments on active duty. Throughout his time in the military, he continued fighting in the UFC with a total of 18 wins and 6 loses. Kennedy was living a different life than many Special Forces soldiers and being highlighted for his fighting on national television. He became used to this exposure in his career both in and outside of the military, and landed a few gigs on the big screen. Featuring in the comedy Range 15 as himself, we saw Tim Kennedy working with a group of veterans with an entertaining script and a lot of action. Later, Tim starred in both Hunting Hitler on the History Channel and Hard To Kill, taking on some of the worlds deadliest jobs. Again, all for the sake of entertainment! Today, Tim is an advocate for the Special Forces community working in the Texas Army National Guard and pursuing business ventures such as his firearms safety company Sheepdog Response. 
We had the chance to interview Tim and shoot the shit about his story and his take as a Green Beret in today's world. Here are some of the highlights!
How did you get involved into being an entertainer as a profession with "the silent professional" mentality?
Having been a professional fighter so long, I understood how marketing worked. At the beginning of the war, we had no recruiting problems. It might be good times NOW we all thought, but just like it is today we are starving for people to put in the pipeline. I love special forces in a way I can never explain, I bleed green, and will do until the day that I do. And just because of our culture of not wanting to engage with people, this is going to hurt us and now we see ODA's with only 6 or 7 dudes on them, not 12. 
I get a lot of hate from certain groups in the military, but I love the regiment and want it to succeed. People need to know about the AMAZING things that we do, and there is nothing like it in any other SOF group out there. We can overthrow a government, we can pull someone's teeth, we can fix someone's goat, and we can go to war with a militia we train ourselves. It is with the best intent at heart to help the regiment.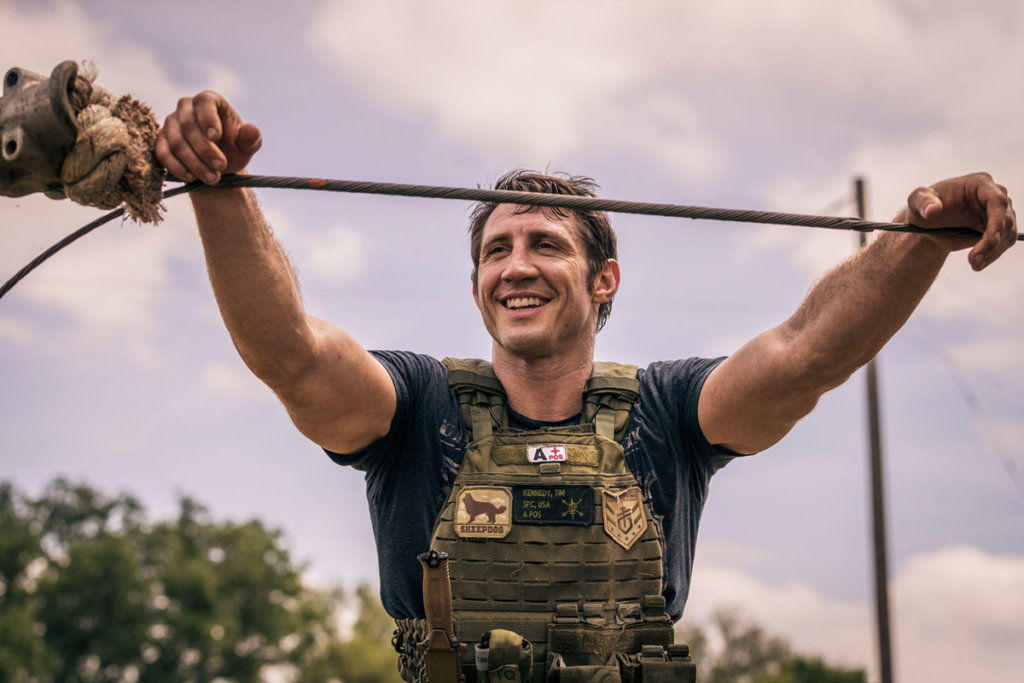 What is the best story you have in the Special Forces?
A lot of dudes joining Special Forces are like me, a lot of them college athletes and a lot of them are dudes that are passionate about the mission we joined. In the Special Force pipeline, a small group of us made it through each phase up until the last course to graduate, SERE school (Survival, Evasion, Resistance, Escape). This is a few weeks of training and then a week on the run where you are going to be captured. The earlier you are captured, the longer you are in the POW camp, getting a little roughed up. You are motivated to not be captured early. Most people run out of food and start to give up. Well, I was not gonna be hungry…and I was not gonna get beat up. So I started to problem solve. 

I went early before the course started and prepared. I stacked up MRE boxes in the 10 mile lane that SERE training was conducted. I buried them in the woods on our way to "escape" and I buried enough for EVERYONE. This was cheating, but out of the 12 people we had 11 Special Forces recruits and only 1 Air Force. And this guy was not on board for my plan. As we stepped off day after day, we dug up the boxes to eat without going hungry. The SERE instructors would roll up and hand over roadkill because most groups are hungry but we didn't budge on the nasty roadkill they would hand us. 
The last day we are captured, and in the POW camp the Air Force guy opens his mouth and says "they had MRE's on the entire course, I didn't eat any but they did" which was NOT good for him to do. Lucky for us, this guy couldn't prove we had MRE's, and didn't know the location of each spot we buried them! We all ended up passing SERE and no one said a word, but this Air Force cat didn't make it through the POW camp. Back to day 1 he went!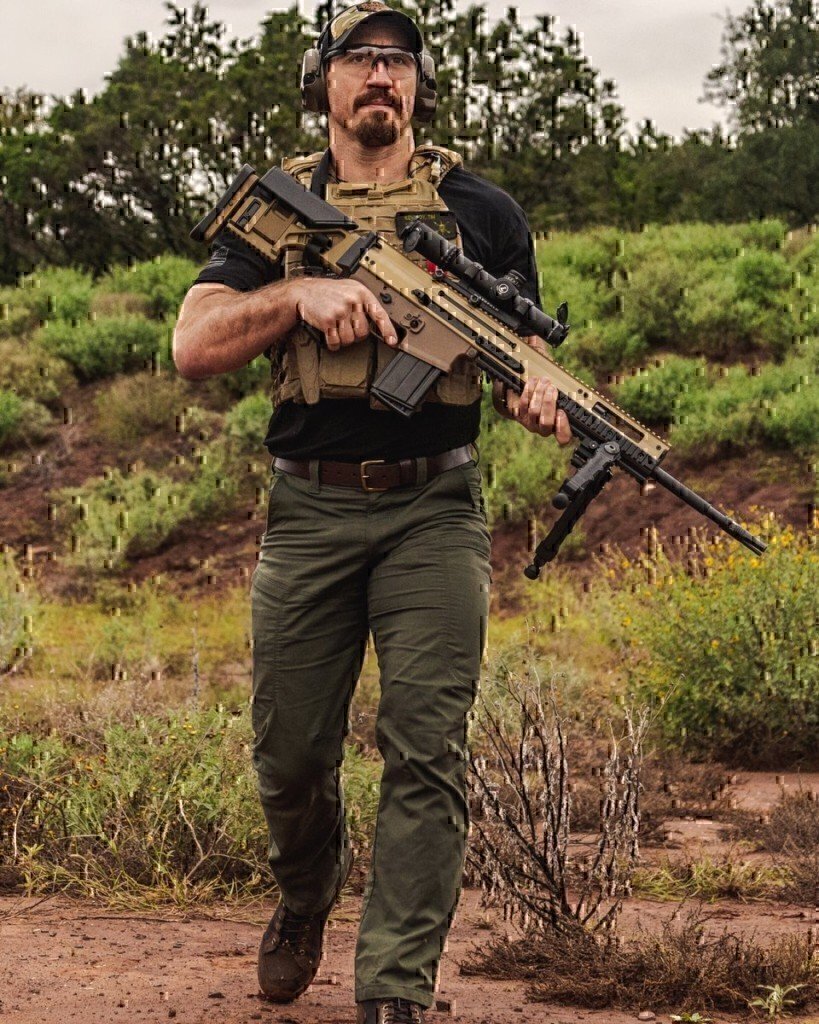 What advice would you give veterans who are transitioning today?
Never forget why you are special and unique. You have been taught things that no one else has been taught. You will have to adapt those things to civilian life. If you get up first, if you get there early and do the basics, you are already SO far ahead of the civilian market. I have the hardest time just getting civilians to show up on time. I have scuffed soldiers up to the implied task, but how many of those have you learned? How much do you REALLY think for yourself in the military to make sure you get the mission complete? You don't think you need to think for yourself, but you have all of the power. Most people turn into lazy pieces of s**t, but you should know how to dedicate the most time to get any job you want. Nobody owes you anything, you just have to go and do it! 
Learn more about Tim Kennedy on his Instagram, Sheepdog Response website and of course some of the apparel they have too! 
READ NEXT
7 Movies to Watch While Quarantined
The Real Life Story Behind Saving Private Ryan
$100K Security Contracting Jobs for Veterans