Before the days of the Iraq War made training to fight in urban centers a necessity, the Marine Corps was being proactive with the idea that the US military might have to capture some cities during a war.
Urban combat exercises became a focal point after the Battle of Mogadishu, culminating in the large-scale Urban Warrior exercises in 1999.
One of the innovations tested in Urban Warrior was the development of the combat skateboard.
Urban Warrior was a test by the Marine Corps Warfighting Laboratory to test the effectiveness of Marines fighting in large urban areas, which the Corps predicted would materialize on the world's coastlines. The urban area was more than just another terrain for fighting. It came with its own set of obstacles to overcome including lack of shelter, lack of resources and the ease of booby-trapping rooms, trash, and even entire buildings.
The idea was that conventional US military power would be limited in an urban environment with a large civilian population and the potential for collateral damage. American tanks, munitions, and other go-tos of the arsenal of democracy would be useless in such an environment. On top of that, disaster relief and humanitarian assistance would have to accompany the fighting to prevent the devolution of the city into another Stalingrad.
Since the Corps knew what wouldn't work, Urban Warrior was a chance to see what would work.
Like these spiffy "new" Urban BDUs.
On top of weapons, strategies, and uniforms, the Marines who landed and took over parts of Chicago, San Francisco, and Oakland in 1999 also tested a number of tactical ideas at their makeshift proving grounds, including the combat skateboard.
The Marines used store-bought, off-the-shelf, skateboards during Urban Warrior to detect tripwires in buildings and draw sniper fire, among other uses. What the Marines really took away from its experimentation with combat skateboards is that standard knee and elbow pads were useless for American troops fighting in urban centers and specialized ones would have to be obtained.
Lance Cpl. Chad Codwell, from Baltimore, Maryland, with Charlie Company 1st Battalion 5th Marines, carries an experimental urban combat skateboard which is being used for maneuvering inside buildings in order to detect tripwires and sniper fire. This mission is in direct support of Urban Warrior '99.
(USS Marine Corps photo by Lance Cpl. Christopher Vallee)
Also tested by Marines in urban combat exercises were paragliders and bulldozers, which Marines dubbed "the bulldozer from hell."
This article originally appeared on We Are The Mighty
READ NEXT
(VIDEO) Submit to G.I. Jobs Today!
3 Great Alternative Ways to Use GI Bill Benefits

Summary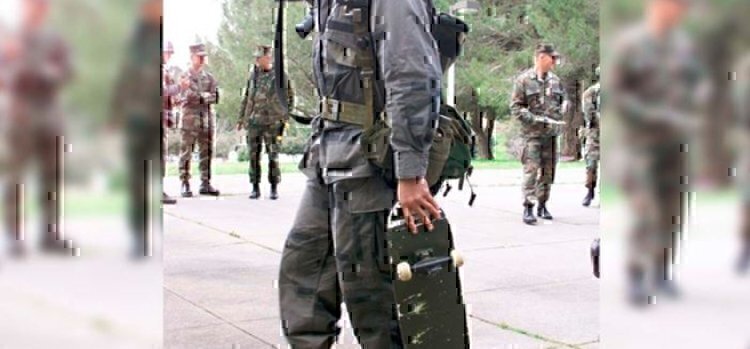 Article Name
The Marine Corps Tested a Skateboard Unit in the 1990s
Description
This is crazy to think skateboards could be used!
Author
Publisher Name
Publisher Logo