Masonry jobs require skilled laborers to use stone, concrete and other manmade stones to build structures, pathways and walls. Masonry workers are highly sought after and are typically paid well for their skills. With the expected increase in masonry jobs over the next decade, it makes for a great option for military veterans.
SPONSORED
Here's what you need to know about masonry jobs for veterans.
What They Do
In masonry jobs, laborers, also known as "masons," use brick, stone, concrete, concrete blocks and other materials to build pathways, retaining walls, patios, fences and other structures.
Duties of Masonry Jobs
Masons must be able to read blueprint plans about what a project is going to look like, and then lay patterns and formations of materials according to those plans. They are also required to cut materials to size and create mixtures of materials that will be used to build their structures.
Masonry jobs require laborers to use many different tools to complete their daily tasks. They will use levels to ensure surfaces and foundations are flat and secure. Masons will also use different kinds of power tools to smooth, clean and polish surfaces. Because the materials they use are so common in construction, masons are important to the construction industry.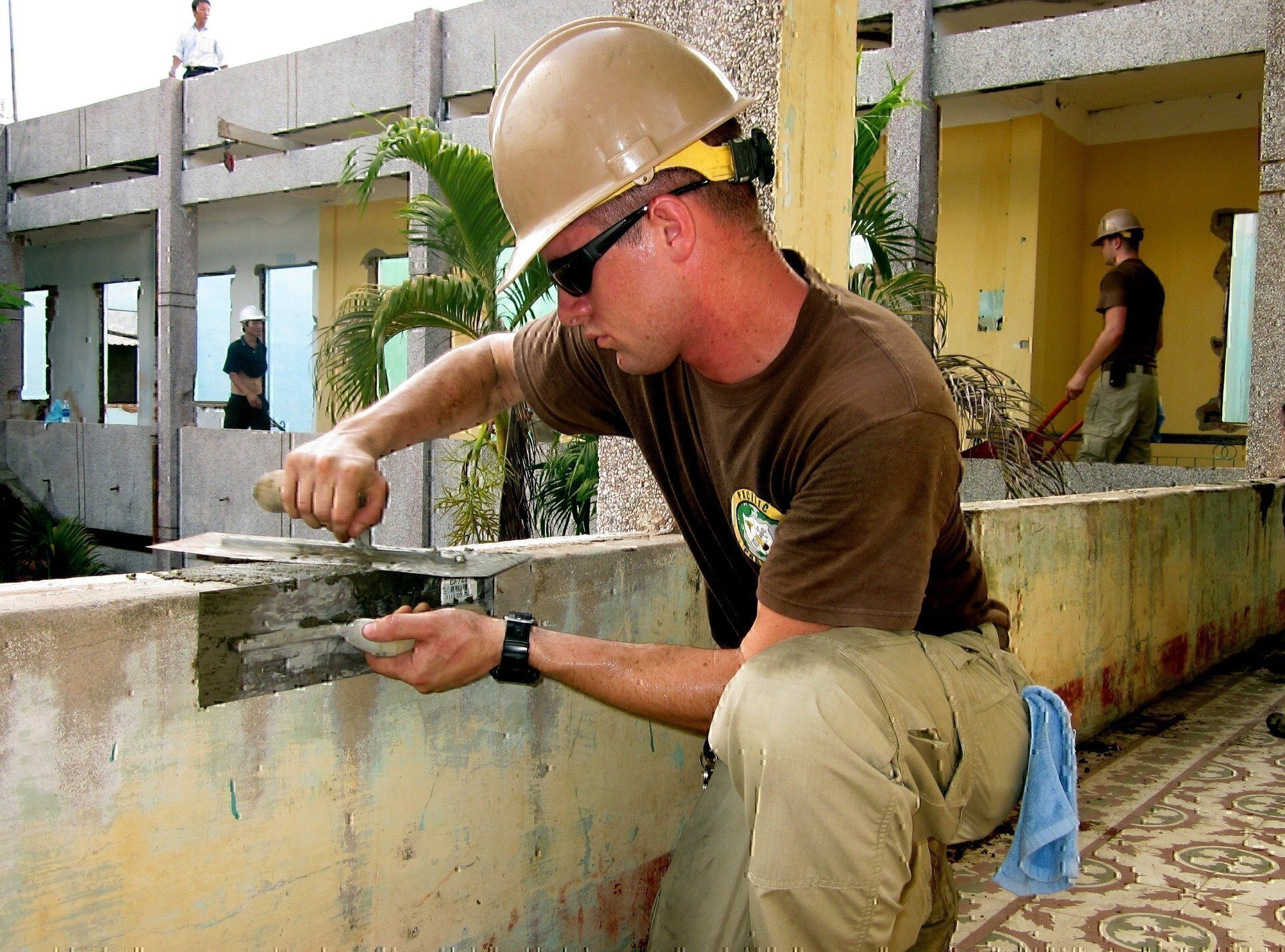 Types of Masonry Jobs
Brickmasons: Often times called bricklayers, build and repair walls, floors, ceilings and other structures that are made out of brick.
Cement Masons: Place and finish project made out of concrete. There may be special designs or finishing techniques cement masons use to make a project unique.
Stonemasons: Build stone walls as wells as set floors and other structures made out of special stone. Stonemasons work with either natural-cut stone like marble and granite, or artificial stones made from cement and stone chips.

Work Environment of Masonry Jobs
Masons typically work in outdoor settings, although it is not uncommon to have projects inside of buildings. Masonry jobs can be very strenuous, and involve lifting heavy objects. Masons will need to bend and kneel to complete tasks, which can wear on their bodies over the years.
Because of their strenuous work, brickmasons and block masons have a higher rate of injury than average occupations in the United States.
How to Become a Masonry Worker
Masons are typically required to have a high school diploma or equivalent, although years of experience may be an adequate substitution in some cases. Many technical schools offer programs teaching masonry, and sometimes they may work in conjunction with apprenticeship programs to help students land jobs.
Masons learn their trade through apprenticeships and on-the-job training programs, although some may learn from an experienced mason on a job site.
Outlook for Masonry Jobs
According to the Bureau of Labor Statistics, the average salary for a masonry worker was $42,900 as of May 2017. Masonry jobs are expected to increase 12% by 2026, which is faster than the average occupation in the United States is expected to grow over the same period of time.
As a result of the increasing population, the demand for masons will increase. They will be called on to work on projects to build commercial buildings, parks, sidewalks and other public structures. Cement masons will be needed to repair highways and roads. Brickmasons will see their market increase to work on buildings, hospitals and schools.
The growing job market makes it a great career choice for military veterans who don't mind a sometimes physical job.
READ NEXT: WELDING JOBS – LEARN THE TRADE AND GET HIRED

Summary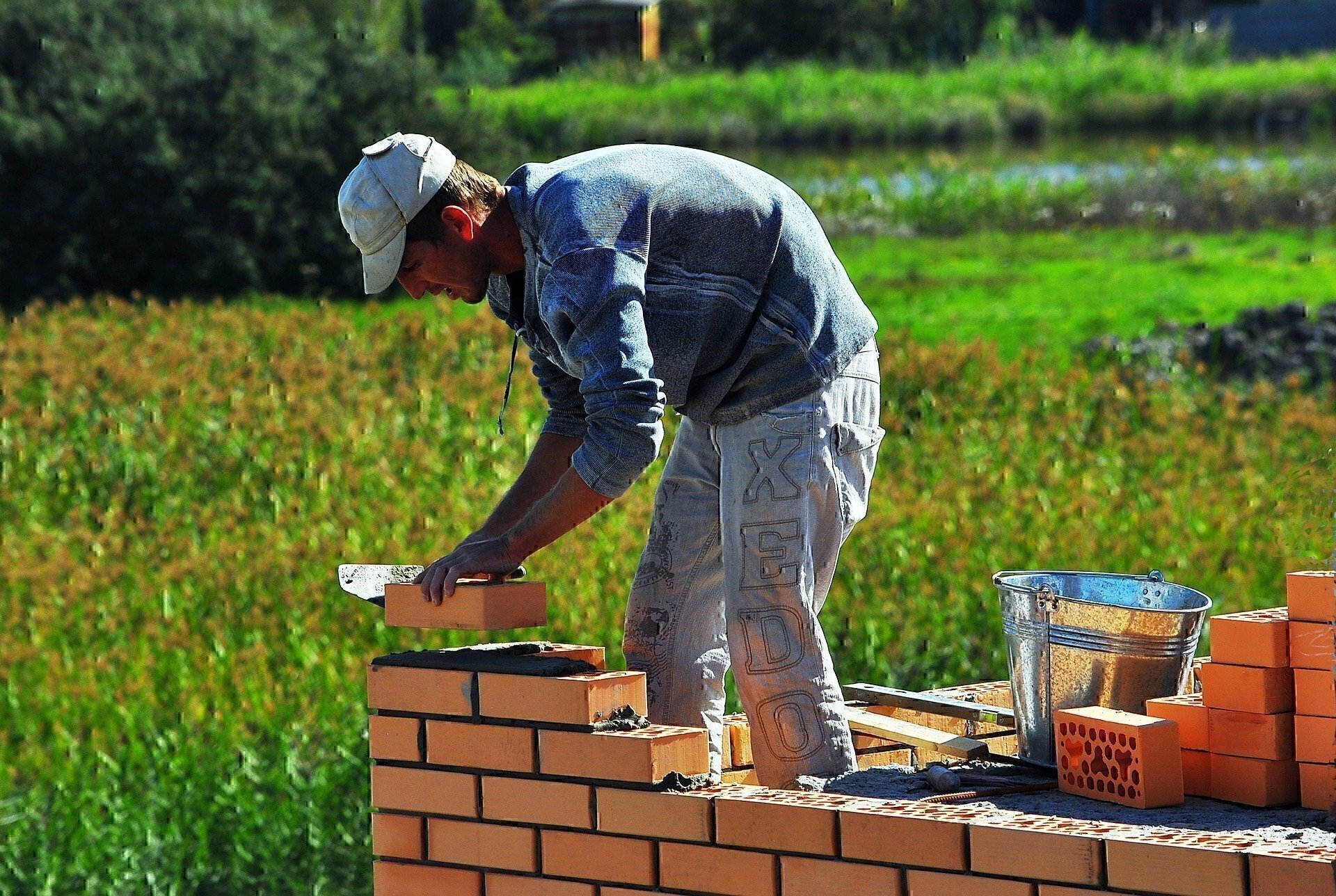 Article Name
Masonry Jobs: A Hands On Career Option On the Rise
Description
Masonry jobs are a vital part of the construction industry. They also pay well and are in high demand. Here's what you need to know about masonry jobs for veterans.
Author
Publisher Name
Publisher Logo