SPONSORED
In May 2011 the Federal Motor Carrier Safety Administration (FMCSA) passed the Commercial Learners Permit rule, which contains provisions that allow any military member who is currently serving, or has served and driven a commercial military vehicle within the last 90 days to waive the skills portion of the Commercial Drivers License (CDL) test. To qualify, veterans or active duty service members had to have driven a vehicle equivalent to a civilian commercial vehicle for two years.
Each state CDL exam has two parts: the written knowledge portion and the skills (road) test. The military skills test waiver allows for the road test portion of the exam to be waived because of experience already accrued and proficiency already displayed. This documented experience may also allow veterans to have more leverage in negotiating their starting salaries.
Since its inception in 2011, every state has come to accept the Military Skills Test Waiver. According to the FMCSA, more than 19,000 veterans have taken advantage of the Military Skills Test Waiver over that time period.
Federal Motor Carrier Safety Regulations require applicants to document to their State Drivers Licensing Agency:
His/her safe driving experience;
That he or she has not held more than one license (except a U.S. Military driver's license) in the past two years;
Has not had his/her base State issued driver license suspended, revoked or cancelled; and,
Has not had convictions in any type of motor vehicle for the disqualifying CDL offenses listed elsewhere in the regulations.
How to Get Started
The American Association of Motor Vehicle Administrators has developed an application you can use to apply for the skills test waiver. The application includes information regarding:
Violations that can void the waiver;
The specific type(s) of vehicle which the Service Member was licensed to drive; and,
An endorsement by the Service Member's commanding officer of his or her safe driving record.
READ NEXT: CDL JOBS FOR VETERANS
Companies Hiring for CDL Jobs
Averitt Express: Working at Averitt Express (leading provider of freight transportation and supply chain management) isn't about punching the clock. It's about working with people who trust you, serving people who depend on you, and getting home to people who love you.
Holland: Originally committed to serving the central United States, Holland has expanded farther into the Southeast and Midwest where it continues to provide on-time reliability. Its dedicated employees have earned the prestigious Quest for Quality award from Logistics Management magazine every year since the mid-1980s.
Reddaway: Reddaway, founded in Oregon City, OR, has served the Pacific Northwest since 1919. Through our comprehensive western local service center network, we have built a long-standing tradition of next- and two-day delivery services.
Schneider: Schneider is a leading transportation and logistics services company providing a broad portfolio of premier truckload, intermodal and logistics solutions and operating one of the largest for-hire trucking fleets in North America.
SpartanNash: SpartanNash (SPTN) is a Fortune 400 company and the largest food distributor serving US military commissaries and exchanges in the world, in terms of revenue.
Werner Enterprises: Werner Enterprises, Inc. is an American freight carrier and transportation and logistics company headquartered in Omaha, Nebraska.
*COMPANIES LISTED IN THIS ARTICLE ARE PAID ADVERTISERS. 
READ NEXT: HIGH PAYING CONSTRUCTION JOBS FOR VETERANS

Summary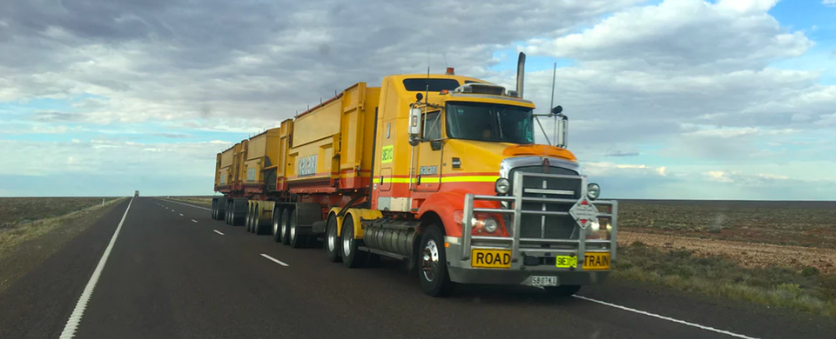 Article Name
Military Skills Test Waiver Makes it Easier to Get Your CDL!
Description
The Federal Motor Carrier Safety Administration (FMCSA) approved the Military Skills Test Waiver Program, which makes it easier for veterans to transition into a trucking career.
Author
Publisher Name
Publisher Logo