[fusion_builder_container hundred_percent="yes" overflow="visible"][fusion_builder_row][fusion_builder_column type="1_1″ background_position="left top" background_color="" border_size="" border_color="" border_style="solid" spacing="yes" background_image="" background_repeat="no-repeat" padding="" margin_top="0px" margin_bottom="0px" class="" id="" animation_type="" animation_speed="0.3″ animation_direction="left" hide_on_mobile="no" center_content="no" min_height="none"][fusion_text]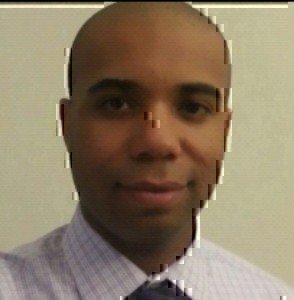 Kevin Atterberry
Miller-Motte College, Jacksonville
---
Area of Study: Business Management
Military Branch: Marine Corps
Years Served: 12
MOS: Field Radio Operator & Listed Recruiter
Age: 32
Tell us about yourself:
It'd been a lifelong dream to join the Marine Corps and serve my country. I had enough credits to graduate high school early. I graduated January 18, 2002 and I was in boot camp January 21, 2002. After a bunch of deployments to Iraq and the rest of the world, I wanted to do something different. I started looking at running my own business or doing something that I wasn't used to doing. For me, it was fairly easy when it came to school. I came in with a big goal and that was huge. I did my externship at a charter school in Jacksonville and I'm an Operations Manager here now. Going to school at Miller-Motte opened that door for me to be able to do something like that. I started here last week. I love it.
What prompted you to return to school?
I found a bunch of different things I could do but I needed more experience. Everywhere I went they asked, "Do you have a degree? What kind of experience do you have?" And I had a lot of experience but, I didn't have anything to back it up.
Why did you choose Miller-Motte?
I was driving one day and heard on the radio something about Miller-Motte and thought, "Maybe I should check that out." I originally went into Miller-Motte doing Medical Billing & Coding. I registered for class, started in April of 2014 and after a few months, it didn't feel right to me. I said, "I think I want to drop, this isn't working out for me." A couple staff members suggested alternative programs and I ended up going into Business Administration. I excelled from there. Things worked out great for me. I think a lot of students in college, not even just at Miller-Motte, do struggle with personal issues. But I felt like if need be, I could talk to my teachers, instructors, staff as well, about anything that was going on.
What military education benefits, such as the GI Bill, did you use?
I was able to use my GI Bill and a lot of things were taken care of for me that I didn't necessarily have to worry about like other students have to. My GI bill took care of pretty much everything.
What has your experience been like as a student?
Classes were pretty awesome, instructors were pretty awesome. I got to know the staff, became a student ambassador, started a Phi Beta Lambda chapter (Future Business Leaders of America) at our school and became president of our first chapter.  It's just been a blast. I was looking for the full college experience and although we are a smaller campus, I felt like I was still able to get the experience that I wanted. The college experience that I wanted that let me do everything I wanted to do.
Did you face any challenges adjusting to student life?
It was weird, to say the least. I had been out of school for pretty much 12 years. That was kind of weird getting used to at first. A lot of us would help each other out. We have a huge military presence in Jacksonville. We congregated together and helped each other out. I might not have known the guy in the military, but because he was in the military we'd help each other out in different ways.
Do you feel like your time in the military made you a better student?
I think it helped prepare me to be better. I don't think it made me better than anyone else. It gave me a little more discipline to do certain things, meet certain deadlines. It definitely helped me.
What advice could you offer to other veterans choosing to pursue an education?
Don't wait. Get out there and do it. The longer you do wait, it's just going to escape you and you won't actually want to go back and do it. If you have the time, even if you don't have the time, make the time to actually get out there and get the education. It's going to help you in the long run and will provide proof for the experience that you already have, other than just military experience.
Additional Comments
Everything was great, it worked out really well.
[/fusion_text]
[/fusion_builder_column][/fusion_builder_row][/fusion_builder_container]