As anyone who's ever deployed to a war zone knows, there's no better cork for your ass than a meal at Uncle Sam's House of Field Rations. This was a fact long denied by the Combat Feeding Directorate of the U.S. Army Soldier Research and Development center in Natick, Massachusetts. But a recent study in the Journal of Nutritional Biochemistry set out to prove us troops right.
That probably wasn't actually the reason for starting the study, but the end result is the same.
There are a lot of myths and urban legends surrounding MREs. They're a fascinating feat of culinary engineering, after all. Anything that will still be good to eat three years after it's made is something magical. So it's no wonder these meals have so many myths and urban legends surrounding them.
First, there's the one about how eating them for more than 20 days in a row could kill you. That's a myth. Then there's the one about turning them into a weapon using the tabasco sauce and the heater, which is also a myth. Finally, there's the one about how they're designed to make the eater constipated to keep them from having to go while on an operation and how the gum is a laxative to use when the op is over. Both are myths.
Except the the one about blocking up the works. That's real, but not for any reason except they physically alter your bowels, according to the study.
The study, called "A diet of U.S. military food rations alters gut microbiota composition and does not increase intestinal permeability," used 60 volunteers, both military and civilian who were tested via feces, blood, and urine samples. Half ate only MREs two to three times a day while the other half ate normal meals with a similar number of calories. They were both only allowed to drink water and black coffee. Three weeks later, the results were in.

The MRE eaters reported one fewer bowel movement per week than the regular food group. The reason is that the MRE doesn't promote the growth of stomach bacteria that fresh foods have, especially lactic acid bacterias, while promoting bacterias that actively prevent the smooth moves human beings are accustomed to. But even though the participants ate the MREs for longer than the dreaded 20 day threshold (remember the myth that 21 days of MREs would kill you?) participants' bowel habits went right back to normal as soon as their food went back to normal.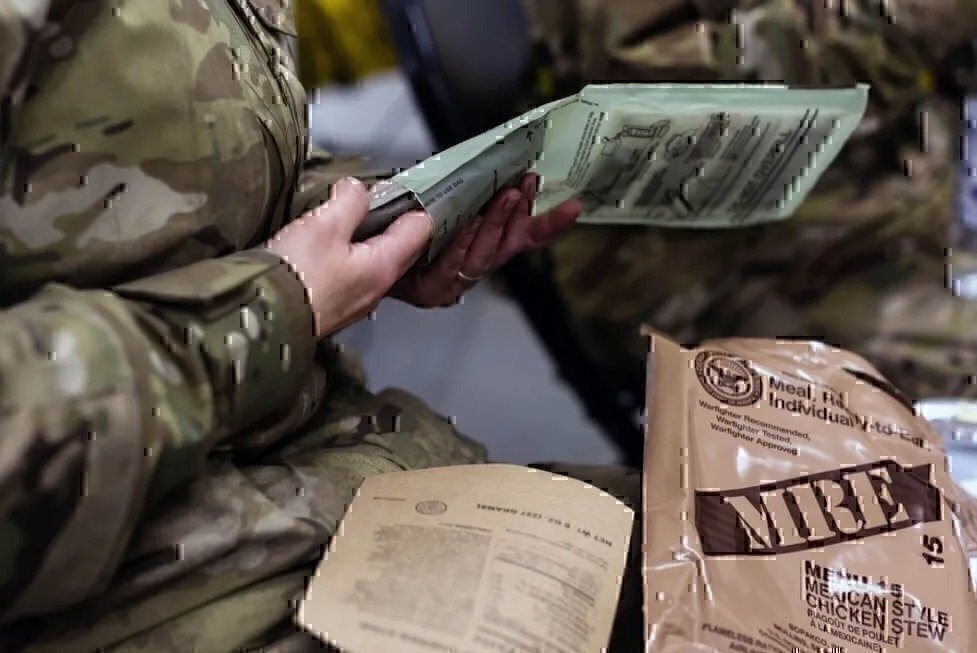 (U.S. Air Force photo by Lauren Parsons)
If you're experiencing some gastrointestinal distress, before or after your MRE experience, the reason may be that you just need some fresh food in your diet. Americans don't drink enough water, and they definitely don't get enough fiber, by and large, according to Dr. J. Phillip Karl, the study's author.
So have some water and some yogurt and get back in the fight – as soon as you get off the throne.