[fusion_builder_container hundred_percent="yes" overflow="visible"][fusion_builder_row][fusion_builder_column type="1_1″ background_position="left top" background_color="" border_size="" border_color="" border_style="solid" spacing="yes" background_image="" background_repeat="no-repeat" padding="" margin_top="0px" margin_bottom="0px" class="" id="" animation_type="" animation_speed="0.3″ animation_direction="left" hide_on_mobile="no" center_content="no" min_height="none"][fusion_text]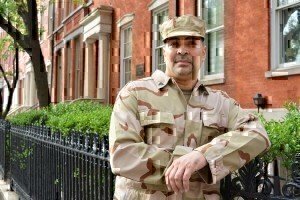 Richard Arroyo
NYU Silver School of Social Work
---
Program Type/Area of Study: Social Work
Years Served: 4
Tell us about yourself:
I grew up in the Bedford-Stuyvesant neighborhood of Brooklyn in public housing, and attended public schools. I am Puerto Rican, which has shaped my experience. Reflecting on my past, I feel blessed to be at NYU and am excited about my future career. I work as a Community Coordinator at the NYC Department of Homeless Services (DHS).  I am so happy to be the father of an amazing daughter. She is my greatest motivation in life, and I love her more each and every day.
What prompted you to choose this school?
When I was searching for a Masters of Social Work (MSW) program, NYU was at the top of my list.  During my visit, the friendliness and warmth of the students and staff overwhelmed me, and I immediately knew the Silver School was the right place for me. I then applied, and was accepted to the '16 MSW Class. I remember being so excited, humbled, and grateful, especially when I was offered the Silver School Tuition Scholarship, which covered more than 40% of my tuition..
What has your experience been like as a student?
My experience at Silver has been very positive. I take great pride in attending such a prestigious university. I am challenged and inspired by the material covered in my classes.
Do you believe your military experience has made you a better student?
Yes, it has.  In the armed forces, I was taught the importance of discipline and completing the mission; those lessons have helped me focus on being the best student that I can be.
What advice do you have for veterans returning to school?
My advice to fellow veterans would be to take advantage of all the educational benefits for veterans. Remember the 5th General Order is, "To quit my post only when properly relieved." You have been relieved of your post, so you can now focus on your education. When you decide to return to school, think about attending NYU – you will join a community that offers the tools and support to help you make your future a reality.
[/fusion_text]
[/fusion_builder_column][/fusion_builder_row][/fusion_builder_container]