[fusion_builder_container background_color="" background_image="" background_parallax="none" enable_mobile="no" parallax_speed="0.3″ background_repeat="no-repeat" background_position="left top" video_url="" video_aspect_ratio="16:9″ video_webm="" video_mp4="" video_ogv="" video_preview_image="" overlay_color="" overlay_opacity="0.5″ video_mute="yes" video_loop="yes" fade="no" border_size="0px" border_color="" border_style="" padding_top="20″ padding_bottom="20″ padding_left="" padding_right="" hundred_percent="no" equal_height_columns="no" hide_on_mobile="no" menu_anchor="" class="" id=""][fusion_builder_row][fusion_builder_column type="1_3″ last="no" spacing="yes" center_content="no" hide_on_mobile="no" background_color="" background_image="" background_repeat="no-repeat" background_position="left top" hover_type="none" link="" border_position="all" border_size="0px" border_color="" border_style="" padding="" margin_top="" margin_bottom="" animation_type="" animation_direction="" animation_speed="0.1″ animation_offset="" class="" id=""][fusion_imageframe lightbox="no" lightbox_image="" style_type="none" hover_type="none" bordercolor="" bordersize="0px" borderradius="0″ stylecolor="" align="none" link="" linktarget="_self" animation_type="0″ animation_direction="down" animation_speed="0.1″ animation_offset="" hide_on_mobile="no" class="" id=""]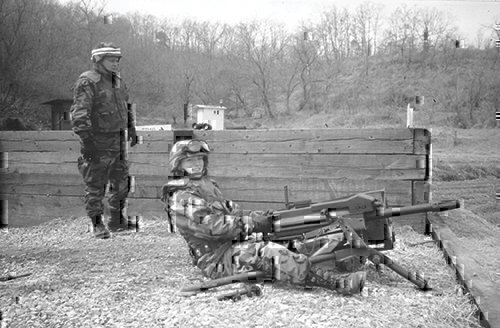 [/fusion_imageframe][/fusion_builder_column][fusion_builder_column type="1_3″ last="no" spacing="yes" center_content="no" hide_on_mobile="no" background_color="" background_image="" background_repeat="no-repeat" background_position="left top" hover_type="none" link="" border_position="all" border_size="0px" border_color="" border_style="" padding="" margin_top="" margin_bottom="" animation_type="" animation_direction="" animation_speed="0.1″ animation_offset="" class="" id=""][fusion_text]Siobhan Norris
Military Service: U.S. Army (2000-2004)
Highest Rank: Specialist (E-4)
MOS: Military Police

[/fusion_text][/fusion_builder_column][fusion_builder_column type="1_3″ last="yes" spacing="yes" center_content="no" hide_on_mobile="no" background_color="" background_image="" background_repeat="no-repeat" background_position="left top" hover_type="none" link="" border_position="all" border_size="0px" border_color="" border_style="" padding="" margin_top="" margin_bottom="" animation_type="" animation_direction="" animation_speed="0.1″ animation_offset="" class="" id=""][fusion_separator style_type="none" top_margin="50px" bottom_margin="" sep_color="" border_size="" icon="" icon_circle="" icon_circle_color="" width="" alignment="center" class="" id=""/][fusion_text]
Degree: Master of Arts, Conflict Management and Resolution
Graduation: Expected, Spring 2018
University of North Carolina Wilmington
Job Title: Military Student Support Specialist

[/fusion_text][/fusion_builder_column][/fusion_builder_row][/fusion_builder_container][fusion_builder_container background_color="" background_image="" background_parallax="none" enable_mobile="no" parallax_speed="0.3″ background_repeat="no-repeat" background_position="left top" video_url="" video_aspect_ratio="16:9″ video_webm="" video_mp4="" video_ogv="" video_preview_image="" overlay_color="" overlay_opacity="0.5″ video_mute="yes" video_loop="yes" fade="no" border_size="0px" border_color="" border_style="" padding_top="20″ padding_bottom="20″ padding_left="" padding_right="" hundred_percent="no" equal_height_columns="no" hide_on_mobile="no" menu_anchor="" class="" id=""][fusion_builder_row][fusion_builder_column type="1_1″ background_position="left top" background_color="" border_size="" border_color="" border_style="solid" spacing="yes" background_image="" background_repeat="no-repeat" padding="" margin_top="0px" margin_bottom="0px" class="" id="" animation_type="" animation_speed="0.3″ animation_direction="left" hide_on_mobile="no" center_content="no" min_height="none"][fusion_text]Growing up in Flint, Mich., Siobhan Norris witnessed at a very young age what it was like to overcome obstacles and focus on more than just personal goals. Siobhan (an Irish name of origin, pronounced shi-VAWN, meaning God's grace) was raised by a single mother struggling to pay the bills. Siobhan's mother knew the only way to improve their lives was to go to night school, obtain a degree, and get a job with a better income. Even though Siobhan watched her mother pull them both out of a life of poverty by getting an education, Siobhan still didn't believe she was capable of going to college. Instead, Siobhan joined the Army right out of high school in 2000 and became an MP. At the time, she didn't realize she already had the drive, ambition and intellectual fortitude to go to a university – she directed all that energy to the Army and they sharpened her into a better leader – building her confidence, organizational skills and helping her realize her potential.
In 2004, then-Spc. Siobhan Norris was getting out the Army, having her first child, Katherine, and earning a degree from Ashford University. Siobhan had married Army Cpt. Jason Norris, a Black Hawk pilot, and since they moved 12 times in 14 years, she found it difficult to go to a traditional brick-and-mortar school. By the time she got her bachelor's in psychology from Ashford, with a minor in sociology, Siobhan was looking forward to a master's from a major university she felt would "challenge [her] to grow as an academic and a professional."
In October, I had the pleasure of talking with Siobhan about her journey out of the military and into the academic life. I asked her a few questions about how she got to where she is now. Siobhan explored numerous options and decided to attend the University of North Carolina
Wilmington (UNCW).
"I was extremely impressed with the graduate school for many reasons: the application process was all online and the director of admissions maintained frequent communication with me to ensure they had all the documents they needed, which made the application experience relatively stress-free," she said.
Siobhan told me about the student veteran services at UNCW. "We have a wonderful Military Resource Lounge, which is like a USO on campus. It is equipped with a kitchenette where they offer free water, coffee and snacks to their military students. The environment is incredibly welcoming with its comfy couches and chairs, computer stations and a printer, and pictures of UNCW students during their time in service. The Office of Military Affairs provides numerous workshops in the Military Resource Lounge that educate its students on the myriad resources available to them, including the university's Learning Center, which provides free tutoring, the Health & Wellness program that provides education on work/school/life balance, as well as recreational programming that sponsors military-affiliated student kayaking and stand-up paddle trips at the beach. With such a supportive community and a gorgeous campus, I knew UNC Wilmington was the best option for my family and me."
I asked Siobhan to tell me what advice would she would provide to service members preparing to pursue a college education and she had great advice from first-hand experience: "Do your research and review the credentials of the school. Pay attention to the accrediting body of not only the school, but also the program you want to pursue. Take your time, ask questions, and communicate your unique needs to the school. If they do not have the support services in place to ensure your success or are unwilling to be flexible to your situation, then it's time to look elsewhere. There are so many amazing universities out there to provide you with the best educational experience possible; in my opinion, the University of North Carolina Wilmington is among the best of them."
The challenges that faced Siobhan and her husband were like most military families. Siobhan had a significant sense of loss when separating from her military family.
"My initial transition out of the military was not easy for me. I felt like I lost my community and I no longer had a clear mission to pursue. I struggled with finding a job outside of law enforcement because I didn't have a degree to enhance my military experience," she said.
Last year, Norris' were in the process of selling their home in Fayetteville, N.C., and purchasing another home in Wilmington as they began their master's program at UNCW. They lived out of suitcases for two months and commuted an hour to campus for classes. Because of the timing and logistics, they had to bring their kids with them on their first night of classes. This was not sustainable. With incredible support from their professors, Siobhan has been able to pursue the same degree at home using UNCW's online WebEx.
"I have noticed that any challenges you face in your time at UNCW are always met with genuine support from the administration, faculty and staff – not to mention the supportive network of our other 1,600 military affiliated students," Siobhan said.
Currently Siobhan is working on her Master of Arts in Conflict Management and Resolution while also employed at UNC Wilmington as the Military Student Support Specialist. She will graduate in Spring 2018. Afterward, she plans on continuing in a greater role at UNCW's Office of Military Affairs. She wants to give back to her school and help the 1,600-plus military affiliated students at UNCW.
She has two children, Katherine, who is now 12, and Randy, 9. Her husband is still flying Black Hawks and also is pursuing his master's degree.[/fusion_text][/fusion_builder_column][/fusion_builder_row][/fusion_builder_container]