SPONSORED
Property management jobs are a great fit for military veterans because they typically do not require a college degree and they are expected to see demand for their services grow rapidly in the coming years. If you've had experience leading teams or projects, a career in property management could be a good fit for you.
Here's the background on property management jobs.
What Property Managers Do
Property managers take care of many aspects of residential, commercial and industrial properties. This includes renting to tenants, showing the properties to potential renters or buyers and that the property is well maintained.
According to the Bureau of Labor Statistics, their duties include:
Meet with prospective renters and show them properties
Discuss the lease and explain the terms of occupancy or ownership
Collect monthly fees from tenants or individual owners
Inspect all building facilities, including the grounds and equipment
Arrange for new equipment or repairs as needed
Pay bills or delegate bill payment for such expenditures as taxes, insurance, payroll, and maintenance
Contract for trash removal, maintenance, landscaping, security, and other services
Investigate and settle complaints, disturbances, and violations
Keep records of rental activity and owner requests
Prepare budgets and financial reports
Comply with anti-discrimination laws when renting or advertising, such as the Americans with Disabilities Act, the Federal Fair Housing Amendment Act, and local fair housing laws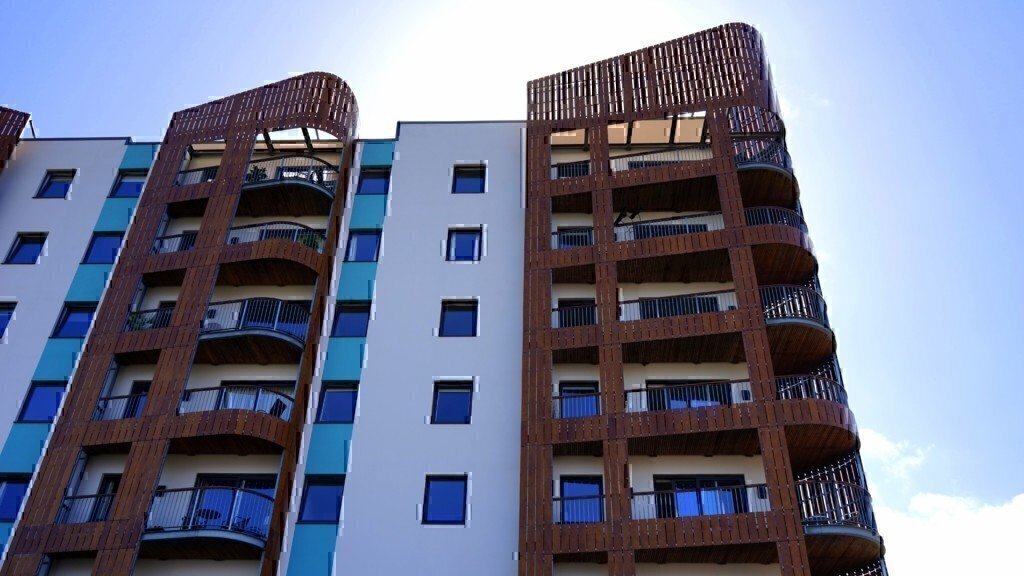 Property managers are typically hired when the owner of the property lacks the time or experience necessary to manage the property. There are several different kinds of property managers. For example, a real estate manager oversees the operation of income-producing properties, while an on-site property manager handles day-to-day duties of a single property.
Work Environment of Property Management Jobs
Property managers typically have their headquarters at an office, but many will spend much time away from it. They will typically be present at the properties they manage in order to handle complaints or problems from tenants, and ensuring that the physical property is well maintained. On-site managers, depending on the size of the property they manage, may also spend a great deal of time showing apartments/condos to potential renters.
Property managers held over 300,000 jobs in the United States as of 2017, and that number is expected to rise in the coming years. Property managers also typically work full-time, and some may even work more than 40 hours per week.
READ NEXT: JOBS FOR VETERANS IN INFORMATION SECURITY ARE GROWING RAPIDLY

How to Become a Property Manager
While it is not necessary to have a college degree in order to become a property manager, many employers, such as property management firms, may prefer to hire somebody with a college education. In place of a college degree you will most likely need several years of experience. Real estate experience and a real estate license would probably be a good substitute for a college degree. In fact, in some states property managers are required to have their real estate license.
Employers may request that their property managers either shadow a current property manager or receive some type of training on property management. This training may include courses in real estate law, management and insurance risk.
Outlook for Property Management Jobs
According to the Bureau of Labor Statistics, as of May 2017 the average annual salary of property managers was $58,670. Property management jobs are expected to grow 10 percent by 2026, which is faster than the average occupation is expected to grow over that same time period.
Growth in this field may come from more people choosing to live in apartments and condominiums that property managers oversee. As is usual, job prospects should be best for individuals who hold a college degree and/or years of experience in real estate and property management.
Companies Hiring Property Managers
AECOM: AECOM is built to deliver a better world. We design, build, finance and operate infrastructure assets for governments, businesses and organizations in more than 150 countries.
VIEW PROPERTY MANAGEMENT JOBS WITH AECOM
ORACLE: At Oracle, our vision is to foster an inclusive environment that leverages the diverse backgrounds and perspectives of all of our employees, suppliers, customers and partners to drive a sustainable global competitive advantage.
VIEW PROPERTY MANAGEMENT JOBS WITH ORACLE
HILTON: Hilton is one of the largest and fastest growing hospitality companies in the world, with more than 4,700 properties comprising more than 775,000 rooms in 104 countries and territories.
VIEW PROPERTY MANAGEMENT JOBS WITH HILTON
TRAVELERS: Travelers is a leading provider of property casualty insurance for auto, home and business.
VIEW PROPERTY MANAGEMENT JOBS WITH TRAVELERS
*Companies appearing in this article are paying advertisers
READ NEXT: JOBS FOR VETERANS AS FINANCIAL ADVISORS

Summary

Article Name
Property Management Jobs are Trending Up for Veterans
Description
Property managers are responsible for over seeing the success and maintenance of rental and industrial properties. Here's what to know about property management jobs for veterans.
Author
Publisher Name
Publisher Logo