By Art Kandarian, Colonel (Ret.), U.S. Army/Senior Vice President, Business Development, Combined Insurance
As the calendar turns to summer, it's assumed that things in the corporate world tend to slow down. That notion is supported by the fact that many organizations continue to offer summer hours, and by a 2012 survey by Captive Network, which showed that 45 percent of employees say they are more distracted at work during the summer.
Just because organizations and their employees appear to take things at a more leisurely place as thermometer readings start to rise, that doesn't mean it is time for military veterans to slow down in their efforts to find a new career. In fact, data from Bloomberg show that HR and talent acquisition teams are almost just as busy in the summer months as they are during the first quarter of the year. Between 2010 and 2015, more job openings appeared in April than any other month, followed closely by October, July and August.
With plenty of job opportunities available this summer, veterans transitioning from the military and seeking a new career can have an advantage over their competition by relying on the qualities that made them successful during their time served in the military.
Be Self-Motivated
While the unemployment rate is currently 4.7 percent (BLS.org, May 2016), there are still millions of people looking for work. Many job seekers apply for less than a handful of positions, never receive a response from the employer and then say they tried to find work, but there just weren't any jobs available.
Naturally, you are a self-motivated individual.  As a veteran, you know what it takes to get the job done at the highest level. Be proactive in your efforts by scouring career sites like GIJobs.com, Indeed.com, CareerBuilder.com and others for open positions that appeal to you, and immediately apply online. In addition to your online search, talk with your friends and attend networking events to find other jobs that might be a good fit for you.
When applying, demonstrate that you are right for the position by tailoring your resume and cover letter for the organization at which you are applying. Also, ensure that you research the organization, so that when you make it through to the interview process you can talk with the hiring manager specifically about what drew you to their company, and how your previous military experience can help their organization. This will demonstrate to them your genuine interest in the position, and that you do in fact possess the self-motivation that is necessary to excel at their company.
Be Disciplined & Determined
It's been said that finding a full-time job is a full-time job. While your competition is enjoying the summer months, spending time at the beach or going to a ball game, take advantage of that by staying disciplined and committed to the task at hand of finding your new career.
Put aside the equivalent of an eight-hour work day each day to dedicate your time to thoughtful employment research. This time will be used wisely not only researching various job boards (which are updated by employers all the time), but also to:
Research and participate at networking events

Schedule and attend job interviews

Edit resumes and cover letters to target specific positions

Research LinkedIn to make contacts with people at organizations where you would like to work

Schedule informational meetings with career consultants, recruiters

Read articles and blog posts that provide career search advice
Just like in the military, a lack of discipline can be detrimental to achieving your ultimate goal. While the stakes are lower in a job search, it can still derail your efforts for weeks, months or even longer.
Search for Leadership Roles
It is no coincidence that employers post more job openings in April compared to any other month. Organizations list their positions in the spring in order to get in front of the latest graduating class.
With the experience that you have gained in the military, you have an advantage over the competition and should focus your job search on roles where you can capitalize on your years of experience and leadership.
While you may not have held a high-ranking position, servicemen and servicewomen have experience in what leadership is from the time they enter the military. It starts in training, but continues throughout your military career, as you are put in positions of authority and given more responsibility—even while serving in lower ranks—than most of your civilian counterparts.  
The challenge is that employers and hiring managers who have never served in the military will most likely not understand what leadership ability you gained while you served. When you are developing your resume and cover letter—and especially during the interview process—you will significantly improve your chances of being hired by describing the leadership roles you had while in the military, and how the skills you gained there can be used to help their organization.
Activity in the military doesn't slow down during the summer months, and neither does the job market. By using the qualities you gained during your military career to tackle your job search – self-motivation, discipline, determination and leadership ability – you'll be a step ahead of your competitors in finding your next career.
About the Author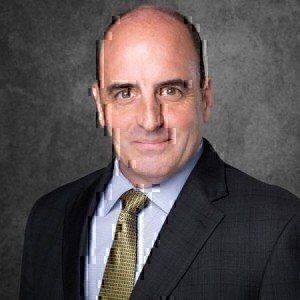 Art Kandarian, retired Colonel U.S. Army, is Senior Vice President, Business Development for Combined Insurance, a leading provider of supplemental insurance products and a Chubb company. As a committed equal opportunity employer, Combined Insurance practices diversity in hiring and retaining a workforce that reflects the communities it serves. For more information about career opportunities or to submit an application, please visit www.combinedinsurance.com.