Sponsored Content
When the G.I. Jobs team visits military installations to talk with transitioning service members, many of them share their dreams of starting their own business. Building a business from scratch is tough, even if you have a great idea for a killer product or service. That's why so many veterans who dream of owning a business consider buying a franchise. According to the International Franchise Association (IFA), one in seven franchises is owned by a veteran.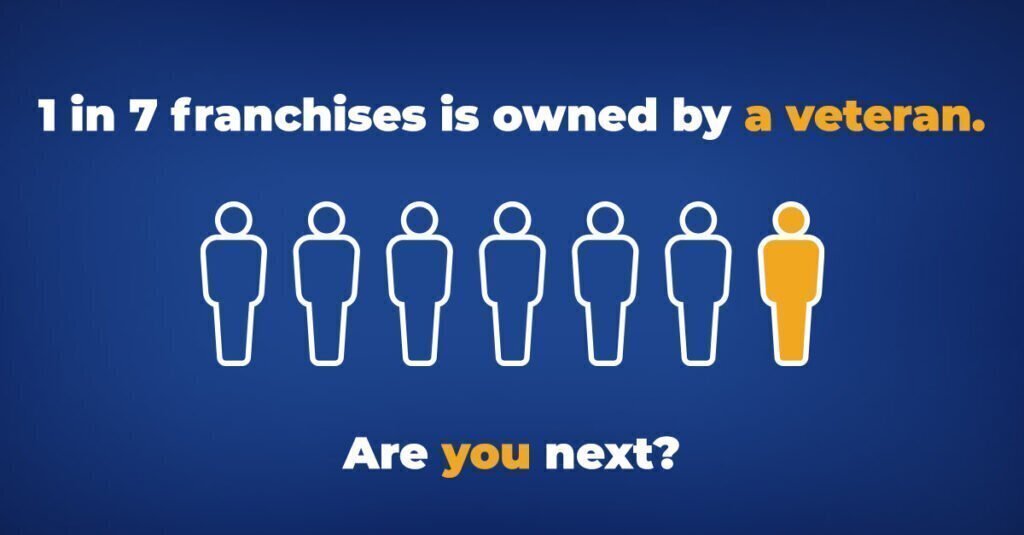 The advantages to veterans are obvious: They're buying a packaged business model with a proven track record and recognized branding. The best part? Franchises allow military and veterans to be their own boss.
"I'm now in charge of my future. I get to determine how successful we are based on the work my wife and I put into this business." – Jason Meadows, Iraq veteran who owns a JDog Junk Removal* franchise in Woodstock, Ga.
Franchise systems go out of their way to recruit active duty and prior military, and for good reason. They're disciplined, they're trained leaders, they're used to following processes and they possess a mission-focus second to none.
"Owning a small business has many unexpected challenges, and in the military, you learn to be ready for any situation or mission. The disciplined environment veterans are familiar with provides them the ability to create a structured business and implementation process to help keep people motivated while focusing on excellence." – Noelle Burak, franchise development manager for Two Men and a Truck
What Do You Need To Know Before Buying A Franchise?
Buying a franchise is a big commitment and not something to rush into. So what do you need to know if you're considering a franchise? We talked to five post-9/11 veterans and the franchise systems that recruited them to find out the most important things you need to know if you are interested in becoming a franchise owner. This list is not comprehensive, so be sure to thoroughly research before signing a contract. The IFA has a wealth of resources to help educate those considering a franchise.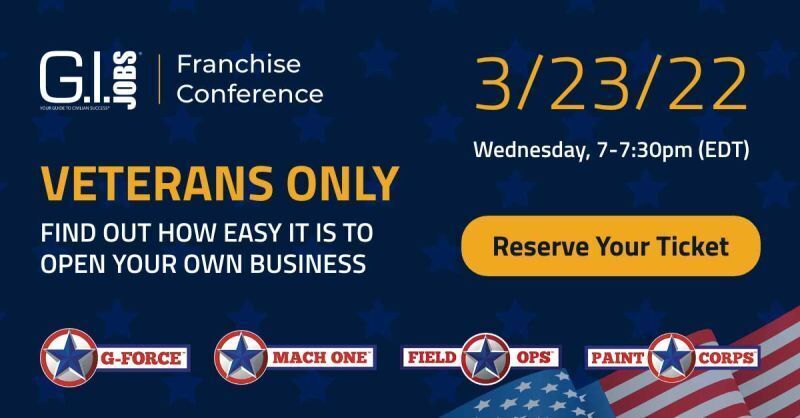 Be sure to register for our FREE Virtual Franchise Conference on March 23rd at GIJobs.com/franchise-conference-veteran-service-brands. Seats are limited and filling up fast, so register today to guarantee your spot!
1.) Start Researching Franchises Early (Before Transitioning from The Military)
Ideally, you should start researching franchise options at least two or three years before you separate or retire. "Don't feel rushed to purchase a franchise – do your due diligence while you are still in the military and then you can hit the ground running upon retirement," says Tim Courtney, vice president of franchise development for Dream Vacations*.
2.) Conduct a Thorough Self-assessment
There are thousands of franchises in dozens of different industries. Some can be operated from your home. Others require a store front or vehicle. "Make sure to do your homework on whatever franchise and industry you're considering," says Mike Peterson, president and CEO of Garage Force*. "There are a lot of options, so finding the right fit for you will help ensure your future success." Visit the websites of those that interest you to learn as much as you can.
3.) Get Your Finances in Order Before Owning A Franchise
If you haven't already, start saving for your transition. "Make sure you have the ability to cover the upfront cost of ownership," advises Mike Hanlon, an Army veteran who owns a Dream Vacations* franchise out of his home in Wilmington, N.C.
Nathan Press, a former Army recruiter who owns a Garage Force* franchise in Indianapolis, says it's important to have enough money to live on until you get your franchise off the ground. "Be sure to have some money ready for advertising costs and the potential of slow times in the beginning," he says.