SPONSORED
For Tommy Jones, networking was the key to landing an amazing career with Verizon*. Despite his Army signal corps background and 20 years of military experience, the retiring soldier landed only one interview after sending out more than 200 resumes and being buoyed by several promising conversations with corporate recruiters attending job fairs. A chance encounter with a Vietnam veteran who had connections to Verizon led Jones to an interview at the telecom giant, and today Jones runs Verizon's veterans, military spouse, and diversity talent initiatives.
Perhaps it's fitting that networking unlocked a civilian career for Jones at an organization synonymous with networks. It's no coincidence that he's excelled since joining the multi-billion dollar company that employs more than 10,000 veterans. Verizon has a strong connection to the military and veteran community. In 2018, this connection earned Verizon the distinction of being named the top Military Friendly® Company. If you missed Daniel Nichols' comprehensive coverage of Verizon's rise to the top published in the March 2018 issue of G.I. Jobs, you can read it at https://bit.do/GIJ-March2018.
Like a defending Super Bowl champ, Verizon returned to go head-to-head in 2019 with some of the most formidable organizations boasting long histories of recruiting, hiring, and retaining America's military, veterans, and their families. These Military Friendly® Companies demonstrate a deep, sustainable commitment to helping military and veteran families succeed on both sides of their service. Their commitment to the military and veteran community permeates their culture to include programs for veteran-owned businesses in the supply chain and protections and discounts for military consumers. Verizon rose to the challenge and earned a second consecutive #1 ranking among the 76 organizations that earned the prestigious Military Friendly® Company award for 2019.
"We are honored to be named the #1 Military Friendly® Company for the second year in a row. These highly skilled people have served this nation in some of the most challenging environments imaginable. We will continue to work together to help the entire military and veteran community transition their unique strengths to the civilian workforce," said Verizon Chief Executive Officer Hans Vestberg.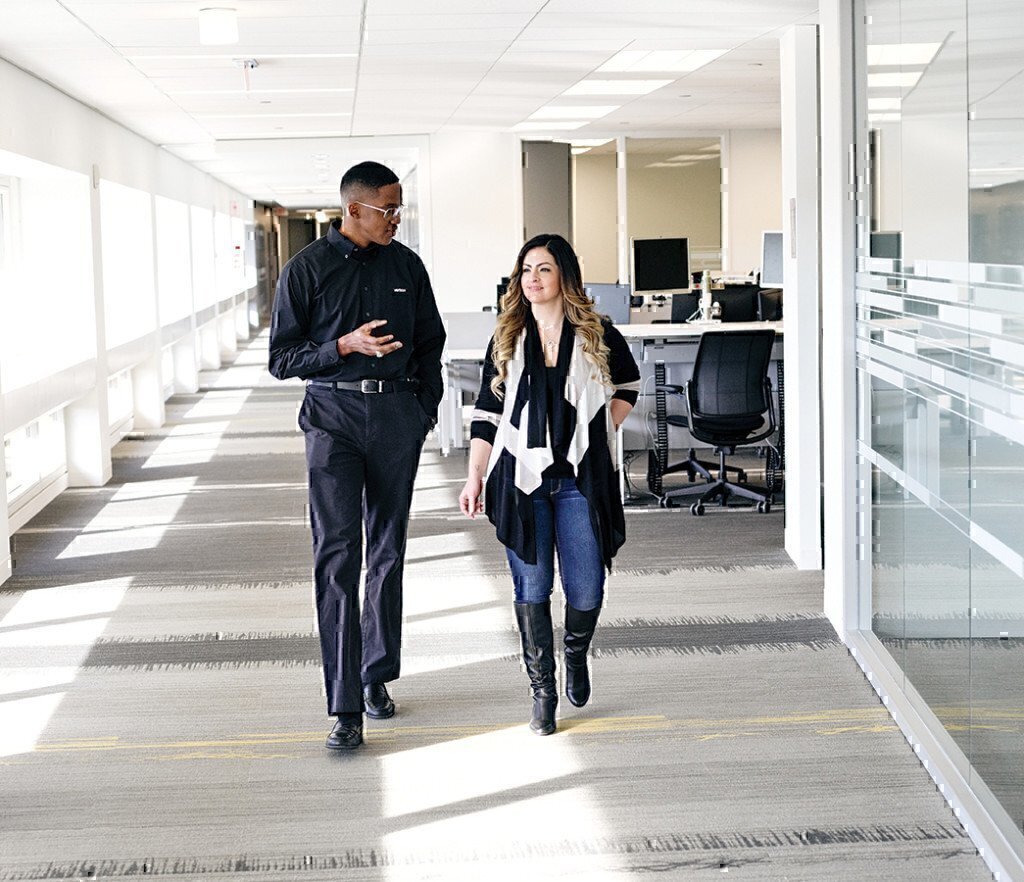 Path to a Better Life
Natalie Perez was looking for a better life for herself and her young son when she enlisted in the Army Reserve in the summer of 2001. She was at boot camp when terrorists attacked the United States on Sept. 11, including the devastating assault on the twin towers near her New Jersey hometown. "Being that we didn't have access to any cell phones or social media, nobody knew what had happened until the drill sergeants got us all together and told us. They put the news on a big projector screen as we all watched. People were in a complete panic. I was worried for my father as he worked near the area."
Perez trained as a human resources specialist and joined Verizon as a temp in 2007. After a year she was hired as a Verizon employee and quickly appreciated the company's policies for Guard and Reserve employees. "The flexibility that you are given when it comes to deployment or any military commitment is a great benefit. Having job security is one of the best advantages when you're working for a company that is Military Friendly®," she said.
Perez opted not to reenlist because her husband was preparing to deploy overseas, leaving her to care for four children. As both a veteran and a military spouse, Perez has benefitted from three of the four pillars that the Military Friendly® Company program is built on veteran employment, military spouse employment, veteran-owned business supplier programs, and military consumer services and protections. Verizon earned high scores in all four categories, and Perez recommends her employer to transition service members, veterans, and military spouses. "This is a great company to work for and they have your back when it comes to your military career," she said. "Verizon's focus is on serving those who serve. Verizon offers support to military employees from the beginning. They also provide great employee resources, and they also offer military discounts."
Today Perez is a senior analyst for business operations at Verizon's headquarters in Basking Ridge, N.J., near her home town of Somerset. It seems her path to a better life through the military and Verizon has been successful.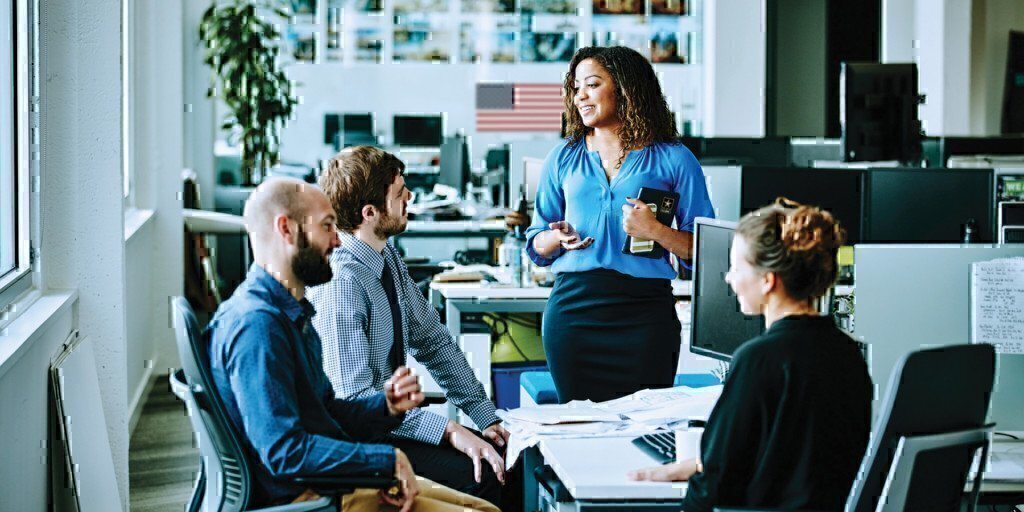 Pursuing Personal Goals
Reuel James, too, was looking for a better life when he enlisted in the Air Force Reserve in 2010. He grew up in Brooklyn and wanted a different path than some of his friends were following. "I observed how my peers were faring and I knew that I wanted better for myself," he said. "I joined the Air Force because I believed the institution would provide me with the experience, support, and discipline needed to accomplish my personal goals."
As an air transportation specialist, James managed logistical planning and operations with the 35th Aerial Port Squadron, moving personnel and cargo around the world. He completed a temporary duty assignment at Ramstein Air Force Base, Germany, and a six-month deployment to Kuwait in 2016.

In December 2016 James took what he describes as one of the toughest jobs at Verizon. As a field operations manager, he leads a team of more than 70 wireline technicians that handle installation, maintenance, and construction. "Field operations management has a well-deserved reputation as one of the most challenging positions in the company. In a lot of ways, I suspect that my job description aligns with that of a medium-sized business owner."
James, 28, credits his military experience for the discipline, resilience, and poise needed to excel at Verizon, which, like the military itself, is a huge, self-sustaining organization with nearly 130,000 employees.
The military and Verizon have helped James find that better life he was looking for when he enlisted. Now 28, he expects to complete a bachelor's degree in business and economics from Brooklyn College in 2021, a significant part of which Verizon is paying for.
Better for Veterans
Verizon is also helping to fund Natalie Perez' college education at Southern New Hampshire University, paying up to $8,000 per year for her tuition. She studies online and expects to earn her business education degree in 2022.
Helping employees with tuition is just one of the many policies and programs that helped earn Verizon the top spot on the Military Friendly® Companies list for 2019. With 13 percent of its C-level executives being veterans, perhaps it's not surprising that the company has a Veterans Advisory Board Employee Resource Group to provide ongoing support, recognition, and development of veteran employees from the time they are hired. The Veterans' Advisory Board of Verizon (VABVZ) advocates for veterans to leadership and employees, and the company hosts panel discussions with its veteran leaders to talk about how their military experience helps them in the business world.
Verizon hosts interview and resume workshops for transitioning service members attend military job fairs and offer an internal networking and mentoring platform called Military Connection. It has developed relationships with Guard and Reserve units and offers onsite childcare. On the consumer side, Verizon offers discounts to military, cadets, veterans, and their families, including a 15-percent discount off service for active duty or veterans. Not surprisingly, the company's retention rate for veterans is 81 percent.
"Civilians want to help veterans and their families. It's your transition – you have to own it and ask for assistance," Jones said. "Gather as much intelligence as you can on each company and each position. Utilize network platforms such as LinkedIn, Twitter, and other social media engines to open doors to opportunities. Engage people who are currently doing the jobs you are interested in doing."
This article is sponsored content featured in a print issue of G.I. Jobs magazine. Make sure to find our magazine today or check out our Digimags!
READ NEXT