[fusion_builder_container background_color="" background_image="" background_parallax="none" enable_mobile="no" parallax_speed="0.3″ background_repeat="no-repeat" background_position="left top" video_url="" video_aspect_ratio="16:9″ video_webm="" video_mp4="" video_ogv="" video_preview_image="" overlay_color="" overlay_opacity="0.5″ video_mute="yes" video_loop="yes" fade="no" border_size="0px" border_color="" border_style="" padding_top="20″ padding_bottom="20″ padding_left="" padding_right="" hundred_percent="no" equal_height_columns="no" hide_on_mobile="no" menu_anchor="" class="" id=""][fusion_builder_row][fusion_builder_column type="1_3″ last="no" spacing="yes" center_content="no" hide_on_mobile="no" background_color="" background_image="" background_repeat="no-repeat" background_position="left top" hover_type="none" link="" border_position="all" border_size="0px" border_color="" border_style="" padding="" margin_top="" margin_bottom="" animation_type="" animation_direction="" animation_speed="0.1″ animation_offset="" class="" id=""][fusion_imageframe lightbox="no" lightbox_image="" style_type="none" hover_type="none" bordercolor="" bordersize="0px" borderradius="0″ stylecolor="" align="none" link="" linktarget="_self" animation_type="0″ animation_direction="down" animation_speed="0.1″ animation_offset="" hide_on_mobile="no" class="" id=""]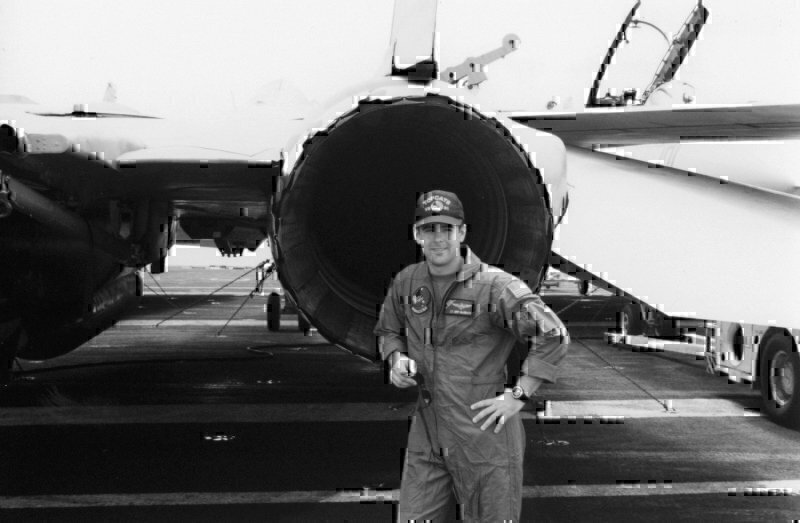 [/fusion_imageframe][/fusion_builder_column][fusion_builder_column type="1_3″ last="no" spacing="yes" center_content="no" hide_on_mobile="no" background_color="" background_image="" background_repeat="no-repeat" background_position="left top" hover_type="none" link="" border_position="all" border_size="0px" border_color="" border_style="" padding="" margin_top="" margin_bottom="" animation_type="" animation_direction="" animation_speed="0.1″ animation_offset="" class="" id=""][fusion_text]Jeffry D. McGrath
Age: 47
Civilian Job: ADirector Property Operations, Waldorf Astoria Casa Marina Resort, Key West, Fla.
Military Service: Lieutenant Commander (O-4),
Navy (1988-2008)

[/fusion_text][/fusion_builder_column][fusion_builder_column type="1_3″ last="yes" spacing="yes" center_content="no" hide_on_mobile="no" background_color="" background_image="" background_repeat="no-repeat" background_position="left top" hover_type="none" link="" border_position="all" border_size="0px" border_color="" border_style="" padding="" margin_top="" margin_bottom="" animation_type="" animation_direction="" animation_speed="0.1″ animation_offset="" class="" id=""][fusion_separator style_type="none" top_margin="50px" bottom_margin="" sep_color="" border_size="" icon="" icon_circle="" icon_circle_color="" width="" alignment="center" class="" id=""/][fusion_text]
MOC: Pilot, S3B Viking

Education: Bachelor's degree, business management,
Park University, 1994
MBA, Texas A&M University, 2008
[/fusion_text][/fusion_builder_column][fusion_builder_column type="1_1″ last="yes" spacing="yes" center_content="no" hide_on_mobile="no" background_color="" background_image="" background_repeat="no-repeat" background_position="left top" hover_type="none" link="" border_position="all" border_size="0px" border_color="" border_style="" padding="" margin_top="" margin_bottom="" animation_type="" animation_direction="" animation_speed="0.1″ animation_offset="" class="" id=""][fusion_title size="2″ content_align="left" style_type="single solid" sep_color="" margin_top="" margin_bottom="" class="" id=""]Personal Stats[/fusion_title][/fusion_builder_column][fusion_builder_column type="1_2″ last="no" spacing="yes" center_content="no" hide_on_mobile="no" background_color="" background_image="" background_repeat="no-repeat" background_position="left top" hover_type="none" link="" border_position="all" border_size="0px" border_color="" border_style="" padding="" margin_top="" margin_bottom="" animation_type="" animation_direction="" animation_speed="0.1″ animation_offset="" class="" id=""][fusion_text]
Childhood hero? My father
Hobbies? Golf, fitness, travel, hiking
What do you do to relax? A nice meal with a nice adult beverage
Top thing on bucket list? Hike the Appalachian Trail
What about you would surprise most people? I went to culinary school after the Navy and I have over 350 traps on an aircraft carrier.
Favorite flick? "Top Gun," of course

[/fusion_text][/fusion_builder_column][fusion_builder_column type="1_2″ last="yes" spacing="yes" center_content="no" hide_on_mobile="no" background_color="" background_image="" background_repeat="no-repeat" background_position="left top" hover_type="none" link="" border_position="all" border_size="0px" border_color="" border_style="" padding="" margin_top="" margin_bottom="" animation_type="" animation_direction="" animation_speed="0.1″ animation_offset="" class="" id=""][fusion_text]
Favorite sandwich, plus fixings? Liverwurst with white American, onion, mayo on white bread
Childhood dream job? Rock star
Celebrity crush? Mila Kunis
Deathly afraid of? Dying, because I truly love life
First job? Dishwasher at Agron's Italian Restaurant
Most memorable fashion mistake? Parachute pants
[/fusion_text][/fusion_builder_column][/fusion_builder_row][/fusion_builder_container][fusion_builder_container background_color="" background_image="" background_parallax="none" enable_mobile="no" parallax_speed="0.3″ background_repeat="no-repeat" background_position="left top" video_url="" video_aspect_ratio="16:9″ video_webm="" video_mp4="" video_ogv="" video_preview_image="" overlay_color="" overlay_opacity="0.5″ video_mute="yes" video_loop="yes" fade="no" border_size="0px" border_color="" border_style="" padding_top="20″ padding_bottom="20″ padding_left="" padding_right="" hundred_percent="no" equal_height_columns="no" hide_on_mobile="no" menu_anchor="" class="" id=""][fusion_builder_row][fusion_builder_column type="1_1″ background_position="left top" background_color="" border_size="" border_color="" border_style="solid" spacing="yes" background_image="" background_repeat="no-repeat" padding="" margin_top="0px" margin_bottom="0px" class="" id="" animation_type="" animation_speed="0.3″ animation_direction="left" hide_on_mobile="no" center_content="no" min_height="none"][fusion_text]Arrested Landing. Jeffry McGrath found similarities between working at the New York Hilton Midtown in New York City and working on an aircraft carrier. Both are huge, contained communities that rely on teamwork to achieve top performance. In both worlds, the former pilot leveraged the skills he learned in the Navy, including intangibles like leadership, organization, team-building, goal setting, project management and the ability to motivate team members.
Going Up! Granted, flying a jet off the deck of an aircraft carrier is a rush that's hard to top. Still, McGrath loves working in hospitality. And it wasn't long before he was promoted to director of property operations for the Waldorf Astoria Casa Marina Resort in Key West, Fla.
Long Time Coming. It took McGrath six years to get to Hilton. He decided to retire from the Navy in 2008 when they retired his aircraft, the Lockheed S-3B Viking. McGrath didn't want to fly for a commercial airline, and he spent several years trying to find something he loved to do. "I did project management, home interior restorations, culinary school and personal trainer," he says. "Then I decided I needed to find a job!"
Room to Grow. McGrath turned to a placement firm and applied for an assistant director position at the New York Hilton Midtown. Instead, McGrath was offered the property operations manager job, where he supervised a team responsible for all electrical repairs in the hotel's 2,000 rooms and 150,000 square feet of conference space. 
Best Tips. Less than two years later, McGrath was promoted to his current position. His advice for you? "Have as much cash put away as possible, no debt, a degree, a solid résumé and an open mind to other career paths," he says.[/fusion_text][/fusion_builder_column][/fusion_builder_row][/fusion_builder_container]