Sponsored
Since 84 Lumber was founded 65 years ago, we've had a strong commitment to our US military members. We offer a year-round 10 percent discount for all military personnel, purple wounded warrior parking spots at all of our stores nationwide, and we host an annual "Operation Appreciation" month every May to show special appreciation to our military. During previous Operation Appreciation months, we've donated to military organizations, given away a tiny house to a deserving veteran, and given away materials for home renovations.
In addition, we support our military by putting a strong emphasis on hiring former service members. We've found that our company aligns very well with the values of military veterans. When someone retires from the military, they're typically used to a very structured, hard working environment where they can grow and move up the ranks. That's why veterans tend to thrive at 84 Lumber and become some of our most successful associates. On the other hand, 84 Lumber absolutely benefits from the hard-working values that our military has learned. These traits aren't always easy to come by, and we sure do appreciate those who have them!
No experience or degree is needed to join 84 Lumber. We have a top-of-the-line training and development program, so we prepare our associates to move up quickly and become leaders at the company. To apply, visit 84lumber.com/careers.
More about 84 Lumber
Founded in 1956 and headquartered in Eighty Four, Pennsylvania, 84 Lumber Company is the nation's largest privately held supplier of building materials, manufactured components and industry-leading services for single- and multi-family residences and commercial buildings. The company operates nearly 250 stores, component manufacturing plants, custom door shops, custom millwork shops and engineered wood product centers in more than 30 states.
84 Lumber is a certified national women's business enterprise owned by Maggie Hardy. Maggie's father, Joe Hardy, is a military veteran himself and founded the company 65 years ago. Today, 84 Lumber is proud to still be family-owned and operated.
84 Lumber was named by Forbes as one of America's Largest Private Companies in 2018 and one of America's Best Large Employers in 2019. For more information, follow along with 84 Lumber on your favorite social media platform:
Summary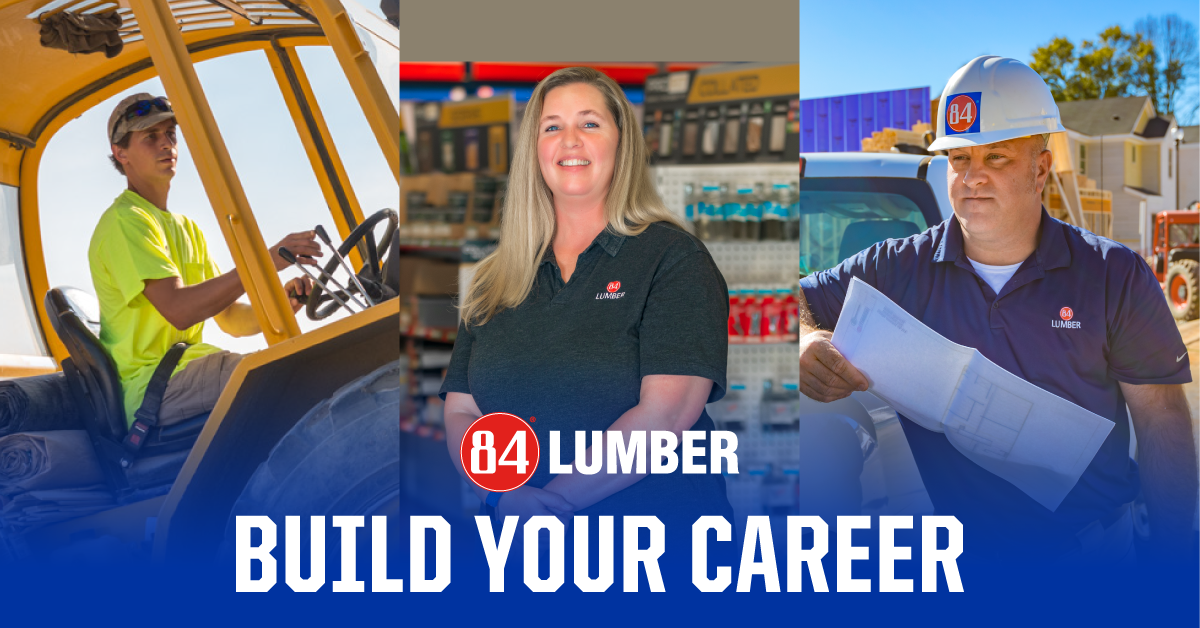 Article Name
Why Veterans Thrive at 84 Lumber
Description
Our company aligns with the values of military veterans.
Author
Publisher Name
Publisher Logo