[fusion_builder_container hundred_percent="no" equal_height_columns="no" menu_anchor="" hide_on_mobile="small-visibility,medium-visibility,large-visibility" class="" id="" background_color="" background_image="" background_position="center center" background_repeat="no-repeat" fade="no" background_parallax="none" parallax_speed="0.3″ video_mp4="" video_webm="" video_ogv="" video_url="" video_aspect_ratio="16:9″ video_loop="yes" video_mute="yes" overlay_color="" video_preview_image="" border_size="" border_color="" border_style="solid" padding_top="" padding_bottom="" padding_left="" padding_right=""][fusion_builder_row][fusion_builder_column type="1_1″ layout="1_1″ background_position="left top" background_color="" border_size="" border_color="" border_style="solid" border_position="all" spacing="yes" background_image="" background_repeat="no-repeat" padding="" margin_top="0px" margin_bottom="0px" class="" id="" animation_type="" animation_speed="0.3″ animation_direction="left" hide_on_mobile="small-visibility,medium-visibility,large-visibility" center_content="no" last="no" min_height="" hover_type="none" link=""][fusion_text]
Employing LINKEDIN as a Combat Multiplier!
Transitioning from the military is extremely difficult.  We, as service members, don't completely understand the intricacies behind branding ourselves and utilizing our networking skills to enhance the probability of landing the next adventure.  In order to transition successfully and land your next job, you must invest the hours, days, weeks, and months into launching your own marketing campaign…….on YOURSELF!
One of the very best platforms to share your story is LinkedIn.  Here you are center stage in front of a very diverse audience of experienced professionals in need of individuals with your experience, talents, and leadership abilities.  All you have to do is arm your profile with the arsenal to turn heads, grab their attention, and influence them to want to learn more about you. This is your chance to establish yourself as an expert, grow your influence, strengthen relationships through networking, and ultimately illustrate how you can make a difference in their organization.  
I'm 1SG(R) Darryl L. Williams and I too was in your boots.  I recently retired from the Army (1997 – 2017) and I am the Sales Operations Manager as part of the G.I. Jobs Team here to help you transition and land your next adventure! If you haven't done so already JOIN OUR RANKS!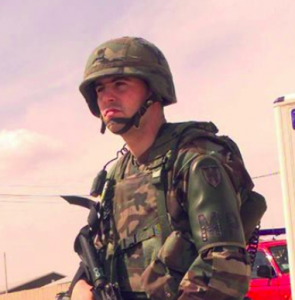 Why Do I Need to Create a Marketing Campaign For Myself?
The very first thing you need to understand is that the workforce is competitive.  With over 6.5 million jobs available in the United States and an unemployment rate that hovers around 4.1%, it's very apparent that we have more jobs available than people.  Everyone is vying for their dream position at a great company. Your ability to create a marketing campaign on yourself will help you stand out amongst the others.  
To create your brand and market yourself on any platform is an absolute art.  Your perception of yourself and your own level of self-awareness will help you begin to assemble a LinkedIn Profile that illustrates a unique picture of who you are personally and professionally.  
Utilizing LinkedIn as your combat multiplier to brand, market, and network yourself will increase your chances of getting in front of the company that you desire.  Like any other task that we mastered in the military, it takes time and commitment from you for it to perform at its desired potential.
Here are 4 tips to help you get on the "Runway" with LinkedIn:
1) Complete Your LinkedIn Profile:  
I know this might seem extremely trivial, but you would be completely shocked that there is an estimated 50% of the profiles on LinkedIn that are not finished. So imagine this, just completing your profile puts you in the top 50% of the users on LinkedIn.  We are already off to a good start!
2)  Personalize your LinkedIn Profile:  
Very simply, do not use your LinkedIn Profile as your resume.  Personalize it with your own flavor by infusing your personality into your writing.  You can also add video and audio clips to make it stand out even more. Tell your audience who you are as a person and professional.  Don't be afraid to share your personal interests in order to captivate your audience.
3)  Activate Your Profile:  
Creating your profile is one thing.  As you can see only 50% of the profiles on LinkedIn are actually finished.  Now you have to activate it. What does this mean? It means activating your profile by sending connection invites, post valuable and relevant status updates, being an active user by liking, sharing, and commenting on the posts of others.  I find the most important activation task is to use your profile to build rapport and cultivate relationships by sending 1-to-1 InMails.
4)  Publish Your Thoughts from a Leadership Perspective:  
With your vast experience in the military, leaders in the civilian world already know your value to their organization.  They understand that you come from a structured institution that embodies discipline, structure, and commitment to the organization.   
What employers are looking for is your leadership philosophies and how you look at situations through your eyes of a seasoned leader.  As they read your thoughts, they are assessing how you would interact and engage employees in their organization when faced with challenges or situations that require leader intervention. Maybe they are curious how you can help move an organization forward by helping to employ a leader plan of action.
This is truly your opportunity to stand out.  But, you must remember, you want your message to come across from a civilian perspective.  Don't forget to transition your lingo and how you speak in the military to a way that others are able to understand.  
Share your experiences and thoughts–zeroing in on top issues that affect companies that you potentially would like to become a part of.  
Join us this Friday at 1:30 PM EST on FB Live, as our Team talks about:
Top 3 Articles to Read Now: 1SG(R) Darryl Williams
Talk Soon,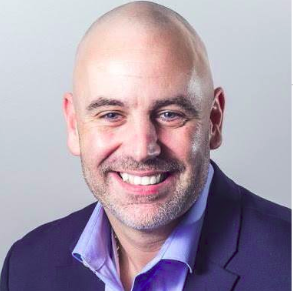 Check out last weeks FB Live Event:
Here is our team email address in case you have questions, tips, tricks, or best practices: YouCanVetOnIt@Viqtory.com

[/fusion_text][/fusion_builder_column][/fusion_builder_row][/fusion_builder_container]
Summary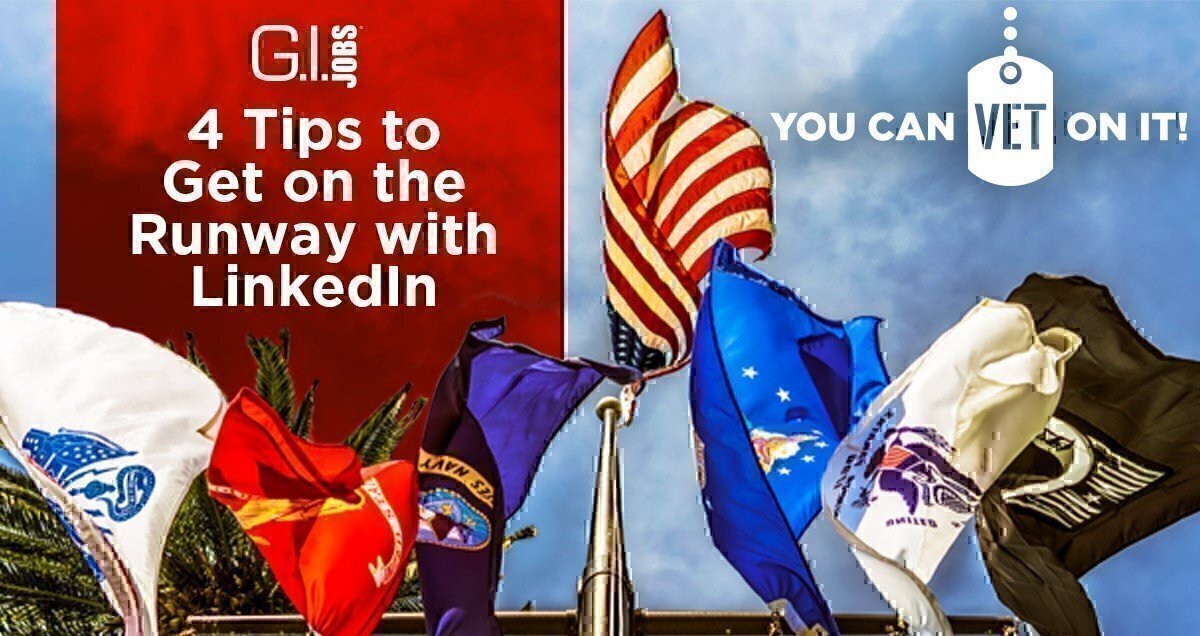 Article Name
4 Tips to Get on the Runway with LinkedIn
Description
Our 20 year Army Veteran, 1SG(R) Darryl Williams and currently the Sales Operations Manager at G.I. Jobs, shares 4 Tips to Get on the Runway with LinkedIn! Find employers that want you NOW at careers.gijobs.com
Author
Publisher Name
Publisher Logo