[fusion_builder_container hundred_percent="no" equal_height_columns="no" menu_anchor="" hide_on_mobile="small-visibility,medium-visibility,large-visibility" class="" id="" background_color="" background_image="" background_position="center center" background_repeat="no-repeat" fade="no" background_parallax="none" parallax_speed="0.3″ video_mp4="" video_webm="" video_ogv="" video_url="" video_aspect_ratio="16:9″ video_loop="yes" video_mute="yes" overlay_color="" video_preview_image="" border_size="" border_color="" border_style="solid" padding_top="" padding_bottom="" padding_left="" padding_right=""][fusion_builder_row][fusion_builder_column type="1_1″ layout="1_1″ background_position="left top" background_color="" border_size="" border_color="" border_style="solid" border_position="all" spacing="yes" background_image="" background_repeat="no-repeat" padding="" margin_top="0px" margin_bottom="0px" class="" id="" animation_type="" animation_speed="0.3″ animation_direction="left" hide_on_mobile="small-visibility,medium-visibility,large-visibility" center_content="no" last="no" min_height="" hover_type="none" link=""][fusion_text]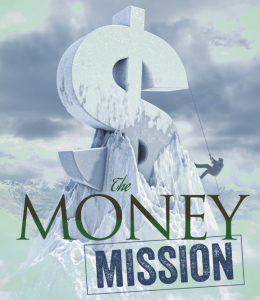 Transitioning Veterans, Future Veteran Employees of America, and Professionals
Today we're talking about Finance Considerations You Must Plan For!
Let's start with my take on this…
Financially speaking, military life is much simpler than civilian life.
While I was on active duty, I lived in the barracks (or a trailer, hooch or ISO container if I was deployed) on Uncle Sam's dime. When I was hungry, I walked my happy ass to the chow hall and indulged in a smorgasbord of gourmet geedunk for the low price of free ninety-nine. What I'm getting at is, I didn't really
have
to spend money if I didn't want to.
Fast-forward to post-EAS life.
I'm Cpl Mike Asper- Marine Veteran.  I served in the Marines from (2005 – 2011) and I am an Art Director as part of the VIQTORY team here to help you transition and land your next adventure! If you haven't done so already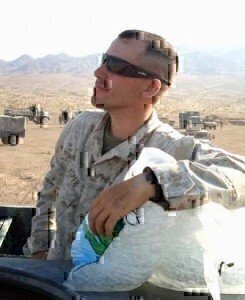 Uncle Sam's not paying rent anymore. In fact, I'm paying him, along with my monthly mortgage. Electric, gas, water, phone, internet—utilities add up. Can't forget insurance: health, auto, life. Remember to go grocery shopping. Did I mention that it's recommended that you have at least six months' salary saved, just in case? My transmission needs fixed. I need a beer. Do I have any money left for a beer? At least I don't have kids, they're really expensive.

If this all seems overwhelming, you're not alone. Thousands of people just like you are getting out of the military and struggling with their finances. The good news is, success is very possible, and there are plenty of resources out there to help get you on track. It's never too early to start your budgeting research and financial planning. If you haven't started yet, start now.

Semper Fi,
Mike Asper, Cpl, USMC, (2005-2011)
——–Break- Now A Little from LtCol(R) Weinert:
Pay Considerations from Work to Relocation –
Cash Flow Considerations for a Stress-Free Transition,
Setting Yourself up for Financial Success
Personal Finance For Transitioning & Active Duty Servicemembers, and Professionals:
When I first entered Marine Corps Service over 22 years ago, I was extremely scared. At the time, I was only 19 years old, but I remember being frightened by the uncertainty. What was Officer Candidate School (OCS) going to be like? Would I make it through the training? Could I become a successful Marine? I learned many lessons from my military service, but one of the most important was learned early at OCS:
Over 99% of everything we fear never happens.
Getting yelled at by drill instructors wasn't pleasant, but the anticipation of it was worse.
In many ways, transitioning out of the military can be equally frightening. Perhaps, it's even more so because you may have a family dependent on your success or failure. The questions can seem like an endless list. Will I find a good job? Will I be able to adapt to civilian life again?
Will I be able to find the same level of satisfaction and meaning in my work? One of the most important plans for your transition is your financial plan. It can seem intimidating. I want you to know that if you feel scared, it's normal. And I want to talk with you today about how to come up with a great plan so that you can face this challenge with unbeatable confidence.
Patrick Weinert served twenty years as a United States Marine Corps officer.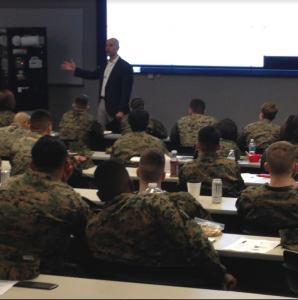 Patrick mentored hundreds of service members in personal financial planning. Just prior to retirement, he worked as a financial expert to the Marine Corps and Navy at the Pentagon. He managed the five-year budget for the Marines and served as an advisor to its chief financial officer. He received his bachelor's degree in economics and political science from Christendom College and a master's degree in business management from the University of Maryland. Weinert currently heads the Money Mission L.L.C. that helps people with their personal and business finances. He lives in Washington, D.C., where he enjoys running, biking, reading, writing, and volunteering for charitable causes.
Let's get started shall we-
The 5 fundamentals of a good financial game plan that you MUST implement NOW!
Income Security
Disciplined Budgeting
Regular Saving
Diversification
Personal Emotional Stability
Let's talk about each of these in a little more detail.
Income Security is the most important element to a good financial game plan. This means you have great job security and the insurance to back it up. For example, if you take employment with a government agency, this can provide excellent job security. But government jobs aren't the only answer. Even if you work in the private sector, becoming a valuable professional goes a long way to ensuring you have great job security. If you are able to find employment where you have interest and skill, and there is a need among those you serve (either customers or employers), you will have the strongest potential for job security.
Disciplined Budgeting doesn't mean you have to lead a life of unhappiness. It doesn't mean you are eating ramen noodles and lentils every night for dinner. All it means is that you know what your family needs, and you take both the spending and the saving of your money seriously. If you haven't done this already, put together a bare-bones budget to get an idea of where you spend your money each month.
If you already have a budget, do a regular review of it to see where you can find greater savings.
Budgeting is one of the most difficult areas for transitioning service members. The reason why is because a military income does not equate with a civilian income. In many cases, military pay or
allowances are taxed at a lower rate (or not at all), so an equivalent civilian income must be higher. This is required in order for the transitioning family to maintain the same standard of living. Take a look at this article (https://patrickweinert.com/the-civilian-equivalent-of-military-pay/) to get an idea of how much more your civilian income should be in order to maintain your family's standard of living. Be prepared to negotiate for a larger salary.
Part of budgeting needs to include items like disability insurance, life insurance, medical and education expenses, and housing. Veterans should be familiar with Veterans Group Life Insurance (VGLI) and Service-Disabled Veterans Life Insurance (S-DVI). Retirees should be familiar with the Survivor Benefit Plan (SBP). All of these programs can help provide insurance at a low cost.
There are many other services that transitioning military members have at their disposal. Veteran Disability Compensation is provided through the Veterans' Affairs (VA) department. A Veteran Service Officer (VSO) will be able to tell you if you qualify for compensation. Some veterans are also eligible for a veteran pension, even if they serve less than 20 years. You can apply for this with the Veterans Application for Compensation and Pension. Some retirees who receive VA disability pay may also be eligible for Combat-related Special Compensation (CRSC). You can also find out if you are eligible for this through the VA.
Retirees are eligible for Medical Insurance coverage through Tricare. Retirees are also eligible for the Tricare Retiree Dental Plan (TRDP) which is a very affordable dental insurance plan. Both of these programs offer coverage with low premiums.
Military One Source (MOS) offers service members free financial counseling. So if you want a consultation with a financial counselor, this is a great resource. In some cases, you may find it beneficial to hire a financial advisor. I recommend going to MOS first, and having them help you make that decision. Take a look at the MOS website to see what's available.
Regular saving and diversification are very important for transitioning service members, but too often they are overlooked. Are you saving enough for retirement? MOS may be a good starting point to figure this out, too.
One of the most common challenges with transitioning service members is how to be properly diversified their investments. Veterans have to save for retirement, but they have other financial goals, too. Striking a good balance between the two is important, and I discuss that some in my book The Money Mission. If you aren't familiar with the investing environment we are in today, and how to best diversify, check my book out to learn more!
Another challenge is not providing for adequate cash flow during your transition. After leaving the service, many veterans end up having to sell investments in order to generate enough cash flow. What many of them don't know is that they don't have to sell anything. In some cases, it's a disadvantage. Getting yourself approved for an asset-based loan can give you tremendous flexibility after transitioning. Even if you never use the loan, having the ability to take out a low interest loan to handle family emergencies can be very beneficial. This will enable you to let your investments continue to grow, and it would eliminate any taxes you might have to pay if you sold investments.
In order to increase cash flow, I talk about ways to save in order to reduce your taxes and minimize your risk. Take a look at this video (https://patrickweinert.com/diversification-and-taxes/) for both of those topics.
Finally, personal emotional stability is a critical ingredient to your transition. This is especially true when it comes to your personal finances. When you invest, the value of your investments can fluctuate over time. When prices fall, you can feel tremendous pressure to sell your investments. Don't fall victim to this! One of the greatest challenges of investing is personal emotional stability. The most interesting thing about it is that it is all internal to you. So mentally prepare for it, and even invest more money when prices are low. This is the key to real long-term financial success.
I look forward to helping you with your personal finances as you transition. You can sign up for my free monthly newsletter (https://patrickweinert.com/) and send me questions or comments directly.
There are many resources available for transitioning service members. This is especially true when it comes to personal finance. Once you have your financial game plan in place, you'll realize that most of the things you fear will never happen. You have a large team of professionals ready to help you. You'll be able to face down any transitional challenge with unbeatable confidence!
Thank you for your time today!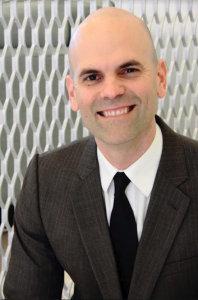 Join us this Friday at 1:30 PM EST on FB Live, as our Team & Patrick talk about:
 Our latest #YouCanVetOnIt Articles You Should Read NOW!!!
Here's the Rub: Civilian & Federal Resume Advice
4 Tips to Get On the Runway with LinkedIn
6 Marketing HACK's That'll Ignite Your Transition
How to Network like a PRO: 9 Secrets to Help You Dominate Your Transition!
5 Effective Branding Tips For Post-Military Success
Launching YouCanVetOnIt – Veterans helping Veterans
Top 6 Articles to Check Out!!!
$100k Security Contracting Jobs for Veterans
5 Good Answers to 'What's Your Desired Salary?'
The Job Offer: How Long Can You Take to Respond?
How To Use LinkedIn: Here's Your Tips and Tricks
Top 25 Hot Jobs for Veterans 2018
The Meat and Potatoes of Resume Writing
Check out last weeks FB Live Event:
Here is our team email address in case you have questions, tips, tricks, or best practices: YouCanVetOnIt@Viqtory.com

[/fusion_text][/fusion_builder_column][/fusion_builder_row][/fusion_builder_container]
Summary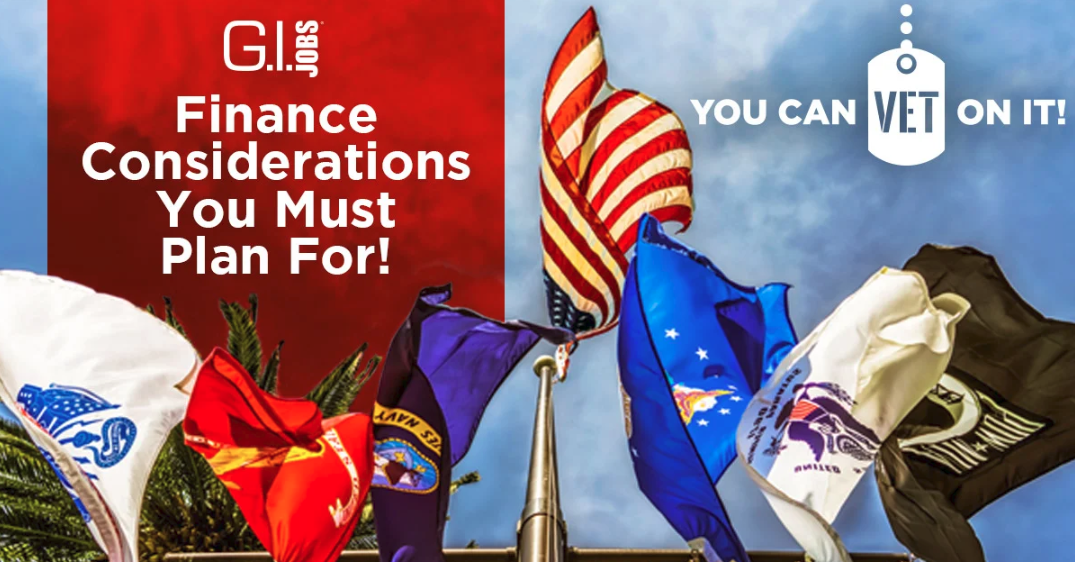 Article Name
Finance Considerations You Must Plan For!
Description
Cpl Mike Asper and Marine Veteran- LtCol(R) Patrick Weinert: Talk Finance Considerations You Must Plan For! Find employers that want you NOW!
Author
Cpl Mike Asper and Marine Veteran- LtCol(R) Patrick Weinert
Publisher Name
Publisher Logo