[fusion_builder_container hundred_percent="no" equal_height_columns="no" menu_anchor="" hide_on_mobile="small-visibility,medium-visibility,large-visibility" class="" id="" background_color="" background_image="" background_position="center center" background_repeat="no-repeat" fade="no" background_parallax="none" parallax_speed="0.3″ video_mp4="" video_webm="" video_ogv="" video_url="" video_aspect_ratio="16:9″ video_loop="yes" video_mute="yes" overlay_color="" video_preview_image="" border_size="" border_color="" border_style="solid" padding_top="" padding_bottom="" padding_left="" padding_right=""][fusion_builder_row][fusion_builder_column type="1_1″ layout="1_1″ background_position="left top" background_color="" border_size="" border_color="" border_style="solid" border_position="all" spacing="yes" background_image="" background_repeat="no-repeat" padding="" margin_top="0px" margin_bottom="0px" class="" id="" animation_type="" animation_speed="0.3″ animation_direction="left" hide_on_mobile="small-visibility,medium-visibility,large-visibility" center_content="no" last="no" min_height="" hover_type="none" link=""][fusion_text]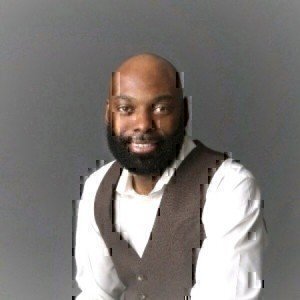 Transitioning Veterans, Service Members, and Military Family Members
As a USAF Veteran & Entrepreneur: Today I'm Writing To You About How To Position Yourself To Land Your Dream Job!
Hi……I'm Jay Jackson-
Growing up, getting a good education was always expressed and expected. However, the bar was set super low. You see, the matriarch of our family (my grandmother) never finished high school. She dropped out in the 11th grade to raise her new family. That wasn't far from the norm in 1950's rural Alabama, especially in the African American community. Education often took a back seat to take care of home and put food on the table.
My grandmother could only encourage us to achieve what she couldn't – a high school diploma. Each of her kids graduated from high school and attempted college. That was great; however, neither of them completed an undergraduate degree program. They had the brains to complete, but no one ever taught them the importance of self-education.
Higher education unlocks the mind.  College provides everyone who attends the opportunity to grow and experience different cultures. It is a platform that enables you to grow and continue learning.
Because my main influencers growing up didn't continue their education and lived okay lives, I didn't take getting a degree seriously in my early years.  It wasn't until I joined the Air Force that I began to understand the power of education and training.
I wouldn't be who I am today, without the education, training, and experiences I gained while in the military.
While on active duty, the best leader I ever worked for — currently a 2-STAR general who loves the people and the mission — always emphasized the importance of educating yourself.  
One day he gave me the two best pieces of career advice for me to be successful.
Surround yourself with ambitious people.

Read as many books as you possibly can.
He then handed me a copy of Simon Sinek's book "Start With Why." This small act opened my mind and pushed me to continue learning. Since that moment, I've changed my network and read hundreds of books. I've gained access to the education and experiences of great women and men through their stories. My determination to learn from others provided me with solutions to my challenges and helped my entrepreneurial efforts to earn more money.
Remember, leaders are readers.
"You will be the same person in five years as you are today except for the people you meet and the books you read." ~ Charlie Tremendous Jones  
How To Create Your Dream Job Today
Degrees & certificates are essential if they're in a specialized field. You clearly can't become a doctor, lawyer or engineer without a degree. However, we've been systematically conditioned to believe higher education is the main source of achieving degrees. In no way am I saying degrees & certificates are pointless. I am saying your degrees and certificates don't guarantee you anything.
Heck, I have a few degrees and several certificates. Yet, I couldn't land a job in a clothing store upon separation from the military.  I also know several people with MBAs, PhDs who work in jobs unrelated to their degrees and certificates.
Many of them work in positions below their education and experience levels. That is why I decided to punt the system…I wanted to have control over my life. That is why I am now a mentor.
Degrees & certificates aren't the key to your success. The true key to success is remaining a lifelong learner! In some cases, you need a degree/certificate to achieve your goals or set yourself apart. A piece of paper won't get you to your dream, though. It's up to you to use what you've learned and continue expanding on that knowledge. That's what's really going to set you up for success.
I dream of my great-grandchildren living a better quality of life than I have.
If you're one of the people who are living below the poverty line, are working in a position below your education level, or are unemployed searching for a job that matches your degrees and certificates, I have three tips for you. .
Find and support a cause where you can leverage whom you've become

Break the status-quo of settling for a job and create a lifestyle and career
What It Takes To Create The Job & Life You Want
I have conversations with veterans daily. The majority of them aren't even aware of what's possible for them. It's because while in uniform, we're sheltered from the many innovations of the civilian world.  
Many veterans don't know they're already experts at their craft even though veterans are some of the most technically proficient individuals on the planet! They also don't know companies will pay them handsomely to provide a service. It's hard to make the mindset shifts required to thrive as a civilian.
But, it can be done.  
To get started, here's my advice.
Replace your current Standard Operating Procedures (SOPs) with a new program

Learn modern skills that allow you to make money online

Diversify the gender, race and geographic location of your relationships
While in uniform, veterans receive a world-class education, training and experience. There are some fast and easy things you can do right now to apply what you've learned to the civilian sector. For example, offer a solution to solve an organization's problem or provide expertise to help a company save or earn more money
Since separating from Active Duty, I've done exactly what I'm recommending. Now I travel to speak, I've written two books and I coach others to success. I get to help veterans & dependents kick ass in Life 2.0. With the veterans I mentor, we focus on turning their military education, training, and experience into money.
Now, I've done my part to help you.
It's your turn to take control of your future.
"Income seldom exceeds personal development." ~ Jim Rohn
The actions you take today will determine where you'll be 5 years from now.
Take ACTION by clicking HERE and registering for my FREE training on "How to Create Multiple Streams of Income, TODAY!
Join us today at 1:30 PM EST on FB Live, as we talk about:
 Our latest #YouCanVetOnIt Articles You Should Read NOW!!!
Preparing For Your VA Physical
What You Really Need To Know About Starting A Business
Finance Considerations You Must Plan For
Here's the Rub: Civilian & Federal Resume Advice
4 Tips to Get On the Runway with LinkedIn
6 Marketing HACK's That'll Ignite Your Transition
How to Network like a PRO: 9 Secrets to Help You Dominate Your Transition!
5 Effective Branding Tips For Post-Military Success
Launching YouCanVetOnIt – Veterans helping Veterans
Top 6 Articles to Check Out!!!
$100k Security Contracting Jobs for Veterans
5 Good Answers to 'What's Your Desired Salary?'
The Job Offer: How Long Can You Take to Respond?
How To Use LinkedIn: Here's Your Tips and Tricks
Top 25 Hot Jobs for Veterans 2018
The Meat and Potatoes of Resume Writing
Check out last weeks FB Live Event:
Here is our team email address in case you have questions, tips, tricks, or best practices: YouCanVetOnIt@Viqtory.com

[/fusion_text][/fusion_builder_column][/fusion_builder_row][/fusion_builder_container]
Summary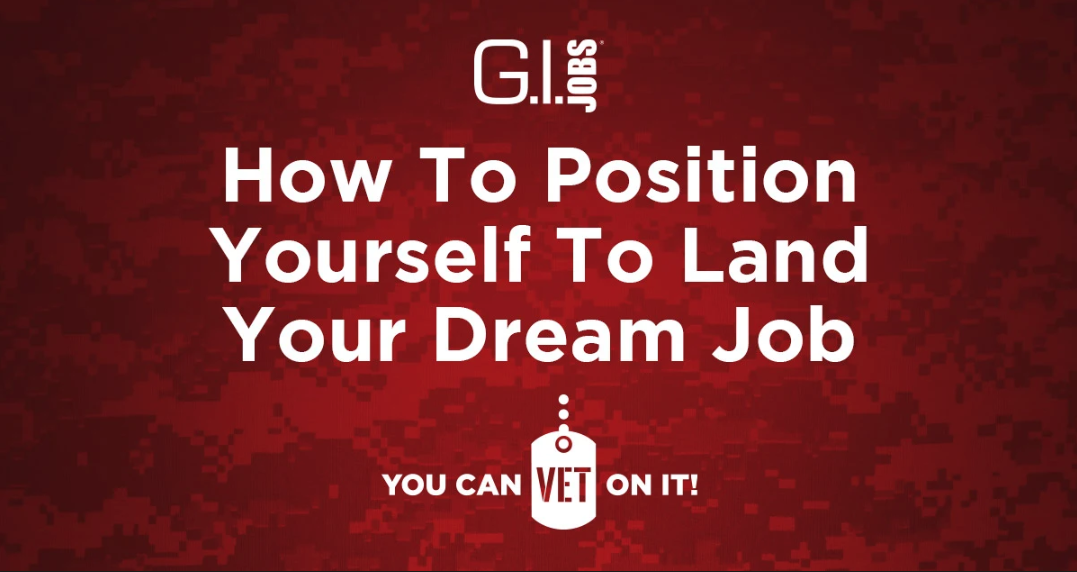 Article Name
How To Position Yourself To Land Your Dream Job
Description
1SG(R) Justin C. Pearson & USAF veteran Jay Jackson talk about: How To Position Yourself To Land Your Dream Job! We are your number #1 transition resource bringing you the latest and greatest! Find Employers that want to HIRE you NOW!
Author
USAF veteran, Jay Jackson
Publisher Name
Publisher Logo