[fusion_builder_container hundred_percent="no" equal_height_columns="no" menu_anchor="" hide_on_mobile="small-visibility,medium-visibility,large-visibility" class="" id="" background_color="" background_image="" background_position="center center" background_repeat="no-repeat" fade="no" background_parallax="none" parallax_speed="0.3″ video_mp4="" video_webm="" video_ogv="" video_url="" video_aspect_ratio="16:9″ video_loop="yes" video_mute="yes" overlay_color="" video_preview_image="" border_size="" border_color="" border_style="solid" padding_top="" padding_bottom="" padding_left="" padding_right=""][fusion_builder_row][fusion_builder_column type="1_1″ layout="1_1″ background_position="left top" background_color="" border_size="" border_color="" border_style="solid" border_position="all" spacing="yes" background_image="" background_repeat="no-repeat" padding="" margin_top="0px" margin_bottom="0px" class="" id="" animation_type="" animation_speed="0.3″ animation_direction="left" hide_on_mobile="small-visibility,medium-visibility,large-visibility" center_content="no" last="no" min_height="" hover_type="none" link=""][fusion_text]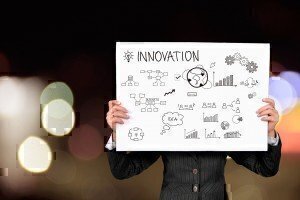 Transitioning Veterans, Future Veteran Employees of America, and Professionals
Today we're talking about mindset strategies to have as you start your own business!
What You Really Need To Know About Starting A Business
Are you part of the 23% of Veterans that consider to or actually start their own business?
Over the period of my 20 year Army career, I actually had a few startup businesses myself. From Tee-it-Up Golf services to Combat Builders to Just-in-Success consulting. I've experienced a wide variety of setbacks and learning experiences as I dabbled in entrepreneurship. Today we will cover 9 great points that'll increase your chances of success, put those points that will make a difference in your kit bag and continue to march forward!
First off…
"You must admit to yourself & accept that you don't know it all"
While serving in uniform…… you were a Jack-Of-All-Trades and probably had every answer one could ask…………You need to be aware– that using this same type of mentality in your new business adventures could present numerous speed bumps….so proceed cautiously =)  
I'm 1SG(R) Justin C. Pearson, a 20 year Army Veteran, and now the Senior Marketing Operations Manager at VIQTORY. Every day our team focuses on changing lives within our military communities to provide better opportunities for those destined for success! We are glad you are part of our ranks. If you haven't done so already- JOIN OUR RANKS to get the latest weekly tips, tricks, best practices, and resources.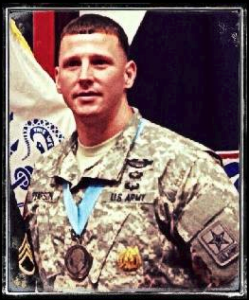 Now let's focus on the 160 Mils that'll help guide you North!
YOUR FAMILY MUST ALWAYS REMAIN MORE IMPORTANT than this new business dream.
Too often, all of us have committed ourselves to the service and put the service first. Don't take this same approach when starting your new business or you'll have no support whatsoever. Your family will be the reason you survive.
If at all possible DON'T QUIT YOUR DAY JOB…..
All too often we literally cannonball, take the plunge and go all in. In this case, wait until you have a steady flow of part-time income so you don't cut yourself short financially. Wait as long as you can. Remember there are 24 hours in a day so use your time outside of your day job strategically so you can help fuel your new adventure.
9 TIMES OUT OF 10– FRIENDS DONT MAKE GOOD BUSINESS PARTNERS.
Don't partner with someone based on convenience or because you're scared! Partner with a professional because it makes good business sense– not emotional sense. You'll save relationships, time, and money if you take this into consideration.
YOU DON'T KNOW EVERYTHING (nor does Google).
Take every opportunity to network and find real-life mentors and other entrepreneurs so you can learn their tips, tricks, and best practices. Trust me you don't want to make the same mistake twice or three times. Heck, go to live networking and entrepreneurial events in your local area.
EAR MUFFS PLEASE!
Don't listen to all the failing statistics and negative drama of starting a business. If you do, you'll get too wrapped up in the "What if I fail dilemma." This is a time to take in all positive motivation so you can map out your way ahead.
THE DOUBLE-EDGED SWORD
Social media can be a saving grace but also your worst nightmare as a time waster. You know it all too well…..90 mins later you're still scrolling and you find yourself now in a totally different mood; afternoon wasted; and your hand hurting. This isn't the social media approach you need to get your new startup thriving. Be smart about limiting time wasters……..for example silencing your newsfeed by way of certain plugins.
BEING OBSESSED is normal when it comes to mapping out your new adventure.
Why? You're seeing the fruits of your labor turn into fruition. Your dream is becoming a reality, the framework and structure is settling and success is just another sunset away. Remain optimistically obsessed……..once you get to the point where it starts to head south….it's probably time to take a break and get your mind right for a few days.
WHERE THE RUBBER MEETS THE ROAD…
Learning and educating yourself with the in's-and-out's of your new business, trade, and the niche industry should be your PRIORITY target on your DAILY agenda. This will come by way of Audio Books, Podcasts, Webinars, Live Videos, Live Events, Reading, and Mentorship Discussions.
FOCUS ON THE BULLSEYE of a target verse every target on the qualification range.
What I mean is that you must prioritize your tasks and ideas so you GET HIGH PAYOFF on your time spent! It's too easy to get overloaded with a list of ankle biters and gee wiz ideas that never amount to anything but a good idea. Focus on and finish those high priority tasks that'll pay off huge!
Think of a compass. Each of these areas covered today is a compass degree, a point equaling a degree. Nine degrees, converted to mils, equals roughly 160 Mils. These are just a few points on how you can stay focused and headed in the right direction in order to reach the success that you're destined for!
You got this!
Join us this Friday at 1:30 PM EST on FB Live, as we talk about:
 Our latest #YouCanVetOnIt Articles You Should Read NOW!!!
Finance Considerations You Must Plan For
Here's the Rub: Civilian & Federal Resume Advice
4 Tips to Get On the Runway with LinkedIn
6 Marketing HACK's That'll Ignite Your Transition
How to Network like a PRO: 9 Secrets to Help You Dominate Your Transition!
5 Effective Branding Tips For Post-Military Success
Launching YouCanVetOnIt – Veterans helping Veterans
Top 6 Articles to Check Out!!!
$100k Security Contracting Jobs for Veterans
5 Good Answers to 'What's Your Desired Salary?'
The Job Offer: How Long Can You Take to Respond?
How To Use LinkedIn: Here's Your Tips and Tricks
Top 25 Hot Jobs for Veterans 2018
The Meat and Potatoes of Resume Writing
Check out last weeks FB Live Event:
Finance Considerations You Must Plan For
Here is our team email address in case you have questions, tips, tricks, or best practices: YouCanVetOnIt@Viqtory.com

[/fusion_text][/fusion_builder_column][/fusion_builder_row][/fusion_builder_container]
Summary
Article Name
What You Really Need To Know About Starting A Business
Description
1SG(R) Justin C. Pearson talks: What You Really Need To Know About Starting A Business! Are you part of the 23% of Veterans that considers to or actually starts their own business? Find employers that want you NOW!
Author
1SG(R) Justin C. Pearson, Army Veteran
Publisher Name
Publisher Logo